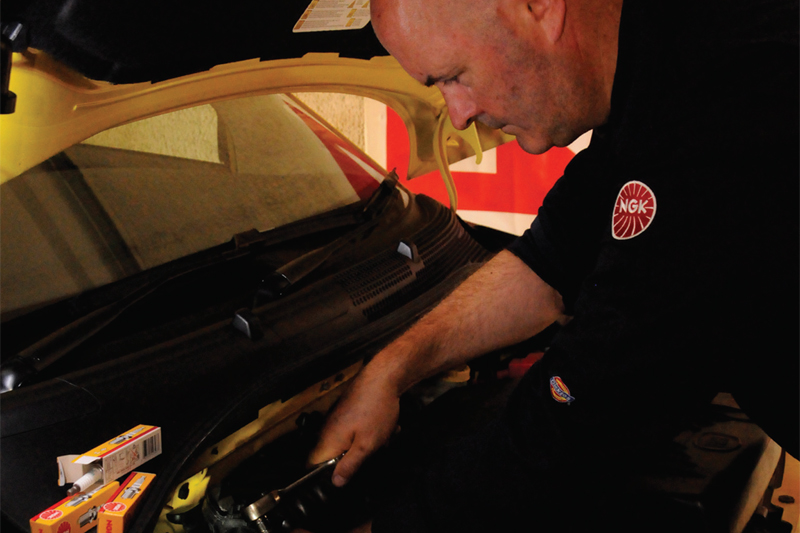 ---
In readiness for the changing of the seasons, ignition specialist NGK is urging workshops to recommend to owners of diesel cars that they replace their glow plugs now.
---
Diesel has undergone a huge amount of change in recent years, but although technology has moved on, the glow plug is essentially doing the same job that it has always done: raising the temperature inside the combustion chamber so that stable combustion is achieved.
Unfortunately, replacement data is unavailable as glow plugs are not a service replacement item in an engine, and no mileage or time recommendation for changing the component is provided by the vehicle manufacturers.
NGK advises the replacement of sets of glow plugs as we enter the cold months and works closely with its distributors to make sure they always have the right plugs in stock to cope with increased winter demand. The winter months are the key selling period for glow plugs and motor factors have begun stocking up in preparation to ensure they don't miss out on any sales opportunities.
Mark Hallam, Marketing Manager, NGK Spark Plugs (UK) Ltd, said, "Preventative maintenance is key at this time of year and we recommend that drivers of diesel vehicles replace their glow plugs now in preparation for the cold winter months.
"Factors, distributors and garages are fully aware that their glow plugs sales spike in winter. NGK area sales representatives can also help our customers stock the right profile of glow plugs to ensure they fully leverage the sales opportunity. They can also provide on-site product training using our cataloguing data and training portals."
Mark continued, "Reliability is key to our success. Vehicle owners can be confident that their engines are fitted with glow plugs that meet or exceed vehicle manufacturers' specifications. This ensures improved drivability during engine warm up and the ever-important reduction of emissions – thanks to extended post-glow capability."
NGK recommends the fitment of glow plugs manufactured to OE specification and says 'budget' alternatives should be avoided. Tim Howes, Deputy General Manager – Supply Chain & Technical Service, NGK Spark Plugs (UK) Ltd, explained further, "Because the glow plug is now a vital part of the engine management system, it has never been more important to ensure that technicians are fitting the correct specification part. You cannot go for a 'budget' alternative nowadays because the engine management system can pick up very quickly the fact that it is incompatible with the engine management system and OBD.
"The OBD system will find fault with the item if it is not to the correct specification and the performance of the vehicle will suffer. My advice is always fit a plug that was manufactured to OE specification – as all NGK plugs are."
---