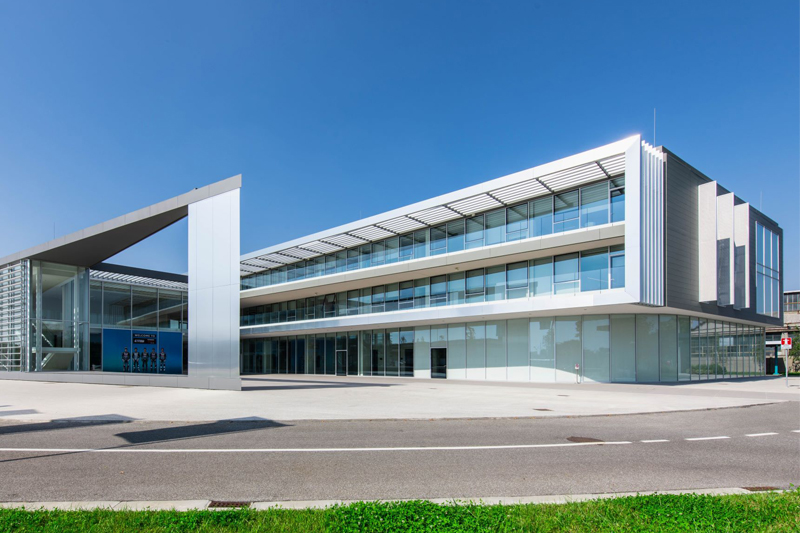 ---
Domenico Ciaglia, managing director at Petronas Lubricants discusses the role ethical and moral standpoints are playing in the automotive supply chain.
---
Customer requirements, behaviours, and expectations have changed like never before. The pandemic prompted organisations and consumers to reassess their financial and ethical values. To better represent these perspectives and the allencompassing character of sustainability, the Global Future Council on Infrastructure of the World Economic Forum reframed its main pillars (GFC-6 June 2020).
A unified global vision of what sustainable infrastructure must include helps when implementing long-term change. Unfortunately, these recommendations may leave some confused about which problems to address first or how to  implement change effectively.
Sustainability
It's obvious customers today place a higher value on ethics and sustainability. According to Deloitte's 2022 Sustainability & Consumer Behaviour research, the highest value is placed on noticeable changes like sustainable packaging and cutting waste during manufacturing processes. Further clarification regarding the sustainability of goods and services is also required; it's up to specific businesses to publicise their green status across their operations and offerings.
Environmentally friendly innovation is gaining momentum across industries. The electric vehicles' surge is seen as a concrete example of this transformation, paying attention to consumer expectations. The World Economic Forum's report, Driving Ambitions: The Business Case for Circular Economy in the Car Industry, explores how the automotive industry is benefitting from a circular economy through creation of new revenue streams, cost savings, and overall profitability by about 1.5 times across the value chain. As such, if associated industries are to succeed, they must anticipate the effects these developments will have.
For growth and success in this sector, it's critical consumers can access reputable brands, compatible with their values and budgets. Customer needs influence product development, fuel demand, and define frontiers of future innovation. Yet, many businesses create goods from the top down, with customer demands being an afterthought; many products operate badly without the consumer or industry needs in mind.
Consumers are the driving force behind products; every product we develop provides a solution to a problem, be it ethical, economic, or environmental. We ensure our clients and business partners are involved in the conversation. The lubricant business must satisfy and foresee these needs, helping us to offer trustworthy goods and services to customers before issues materialise. Here is how addressing client demands in 2023 will appear when it's their time to shine.
Customer experience
Customers face new issues in 2023, many of which relate to sustainability, morality, and rising living expenses. By operating under the tenet that customers are crucial to delivering superior industry products and services, and helping push our strategy and business consistently forward, we anticipate their needs.
PLI's customers are aware our products are made expressly to benefit them, extending product life and the earth since this attitude permeates our business, products, and services. This ethos extends beyond our products. End users depend on our partners and distributors to provide dependable services, clearly communicating the benefits, providing the best customer experience. It's critical our partners can inform customers potentially experiencing financial difficulties how our lubricants may extend their vehicle's life, so it has fewer problems and generates minimal maintenance costs.
We must ensure this culture is embedded throughout our organisation, which is why PLI Italy is named first among "Best Employers for Women 2022" in the category of raw materials and energy (German Quality Institute ITQF). Between 2020 and 2024, the corporation plans to provide educational programmes to approximately 24,000 beneficiaries to support young people eager to acquire skills for the future.
In response to these adjustments, Petronas is implementing minor and major improvements, seeking positive change in all business areas, implementing our three "R's" policy: Re-use, recover, recycle. This includes using electricity from renewable energy sources and LED lighting (saving 50-150 tonnes of CO2) and replacing/recycling hardware used in production. We are members of CONOU, one of Europe's top organisations working to promote a circular economy with an emphasis on gathering and recycling used cooking and motor oil: CONOU regenerated 98 per cent of all used lubricant waste oils (2021). Whether or not our customers are aware of these changes, they feel secure in our never-ending quest for excellence.
What's to come?
Consumers look for effective, high-quality solutions that live up to expectations for environmental protection. Society makes moral decisions, supporting these considerations since it's much more aware of how business activities might affect the environment and our way of life.
We must consider ways to improve our processes as governments enforce stronger environmental regulations across all industries. The Plastic Tax, currently in effect throughout Europe, illustrates how the government requires businesses to consider their precise impact on particular environmental factors.
Even while these levies could generate questions, they should be seen as chances for creativity. We've made use of restrictions, advancing our technology and successfully transitioning to a circular economy. Our Petronas Ecovent 20 litre pack, a pail that's up to 250g lighter than its predecessor and contains up to 50 per cent recycled plastics – PCR, helped us significantly reduce virgin plastics in our packaging. We've also increased use of refined base oils in PLI formulations, and we continue to offer recyclable metal cans (Post Consumer Resin).
Our Petronas Bag-in-Box uses 92 per cent less plastic than an equivalent pack and is UN certified for international shipping, significantly impacting our partners, customers, and environmental goals. Building stronger relationships with customers and partners allowed us to continue implementing innovations in 2023 with new products and features coming. Ongoing feedback is important to the evolution of our company, partners, and continuously improving business practices. Dealing with issues like misinformation can be one of the largest obstacles for companies, clients, and partners. Technology has evolved into a priceless instrument for training and communication to address this, commercially and otherwise. It's the responsibility of trustworthy and experienced brands to offer readily available materials for the whole lubricant sector. Looking to your consumers and paying close attention to what they say is the first step for anyone looking to get an edge in the lubricant market.
---
Want to know more? For more information click
here.