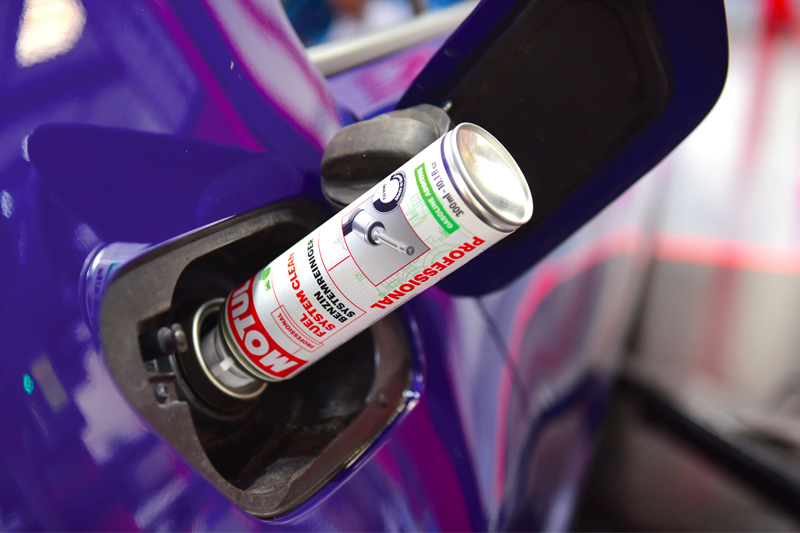 ---
Former workshop technician and manager, now Motul UK Sales and Marketing Manager, Andy Wait, looks at additive opportunities for workshops and explains how they are an increasingly attractive option.
---
Additives have long been present in the automotive sector, and the additives market is still growing quickly, as people look to both ensure their vehicles run optimally and enjoy the longest efficient working life of the engine.
The good news is that, thanks to clever thinking and technology, it is now easier than ever to make additives a profitable revenue stream for workshops – something we are all looking for.
Additives represent a real opportunity to enhance the customer service offer, and Motul looked at all of the factors that would help make them even more attractive. As a result, there is now specialist workshop equipment to make it as time efficient for the workshop as possible.
Thanks to Motul's 2in1 and 3in1 injector systems, workshop technicians can apply two to three additives at one time and, better yet, once the machine is connected up to the relevant vehicle system, it can be left to run through the additive programmes automatically, leaving the technician free to focus concurrently on other tasks.
So, technicians can be getting on with other jobs while the equipment takes care of the additive change process.
In addition, if you would also like to be able to offer customers the opportunity of additives to take home, for their future motoring needs, Motul can offer this as well, as it has an attractive and comprehensive range of additives for different needs.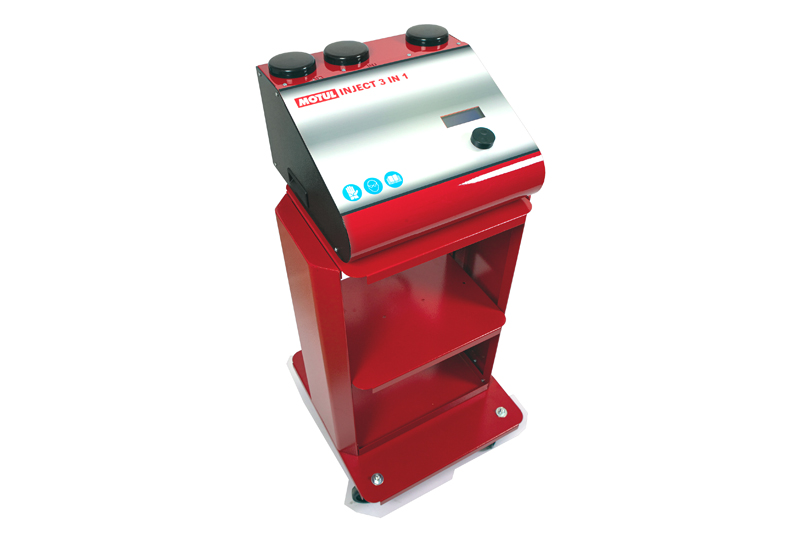 Motul has two distinct ranges of additives for engines, transmissions and cooling systems.
The first allows professionals to provide customers with efficient solutions to fulfil their desire for increased engine performance and covers engines and related parts, which range from transmission to cooling system.
Fuel Additives
The Motul fuel additive range integrates detergent molecules which decrease and even eliminate such fouling. Let's take a look at what's on offer:
Petrol Additives: Fuel System Clean removes contamination from the entire fuel system and cleans it, while binding moisture and condensed water. GDI Clean offers a thorough cleaning of valves, injector nozzles and the inlet area for direct injection gasoline engines. Valve And Injector Clean for non-direct injection petrol engines removes contamination and keeps injectors clean.
Diesel Additives: Diesel System Clean removes contamination, and binds moisture and condensed water throughout the whole system, while DPF Clean maintains the DPF, when used regularly, and supports regeneration.
Oil Additives
Engine fouling – due to incomplete fuel combustion in the engine – is not limited to the combustion chamber. It can also contaminate valve lifters and the rest of the cylinder. This fouling hinders the interaction of metallic parts and increases abrasion, causing abnormal wear which can mean more frequent oil changes, and even cause engine failure. This wear can also damage the oil system, causing leaks. Motul's Oil Additive range includes a wide choice of products to decrease and even eliminate fouling, while also stopping leaks.
Engine Clean dissolves contamination and deposits in the oil system, while Engine Oil Stop Leak helps to regenerate engine gaskets, while keeping them soft and supple. Hydraulic Lifter Care prevents pressure loss and reduces worrying noises caused by friction.
Transmission & Cooling System
Motul's Automatic Transmission Clean Removes contamination and deposits in automatic transmissions, while Radiator Clean removes deposits throughout the cooling system and Radiator Stop Leak is self-explanatory.
---
Want to know more? For more information click
here.