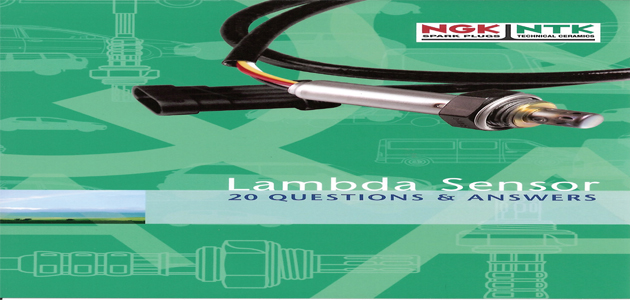 Lambda sensors are a vital part of emission reduction technology and also help to ensure that a vehicle's engine runs at its optimum performance. NGK Spark Plugs (UK) was a pioneer in this field and is a world leader in the development and production of Lambda sensors under the NTK brand name. The exceptional performance of NTK sensors has resulted in them being increasingly specified as original equipment (OE) by many of the world's automotive manufacturers. Here are some of the most recent examples: 
Volkswagen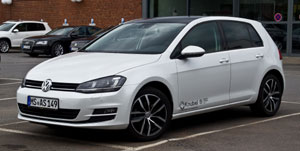 NTK sensors – as well as NGK spark plugs and glow plugs – are fitted as OE on the new Volkswagen Golf VII. The 1.2 TSI model comes with a binary Lambda sensor of the OZAS-S type, which regulates mixture formation, while the 1.4 TSI uses a linear Lambda sensor of the ZFAS-U type as a regulating sensor and the OZAS-S type acts as a diagnostic sensor. Additionally, the ZFAS-U type supports the mixture formation in the 1.6 TDI engine. Temperature sensors from NTK contribute to optimal operation of the diesel engines, which work with close coupled exhaust treatment. A CTAS-T sensor controls the exhaust temperature upstream of the turbo charger. This 'Condition Temperature Automotive Sensor – Thermistor' offers a fast sensor light-off as well as exact detection of the exhaust gas temperature within a range from 100 – 900°C.
Fiat
Fiat's new Multi-Purpose Vehicle (MPV), the 500L Trekking, also features NTK sensors.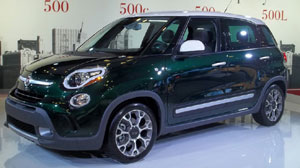 NGK is the sole supplier of NTK Lambda sensors for the TwinAir engine, with Fiat installing the wideband sensor UAA0001-FA001 as a regulating sensor which is capable of detecting the air-fuel ratio over a broad range of operating points – vital for the variable TwinAir system and its rapidly changing air-fuel ratios.
In addition, as a diagnostic sensor to monitor the overall performance of the emissions system downstream from the catalytic converter, Fiat chose NTK's binary OZA629-A2 zirconium oxide Lambda sensor.
Top Tip: Replace the sensor at the same time as the CAT
NGK Spark Plugs (UK) advises garages to fit a new NTK Lambda sensor whenever they replace a vehicle's catalytic convertor. A worn or failed sensor can result in drastically reduced control of the fuelling system which could result in increased fuel consumption, uneven running, generally poor performance or failure of an emission test.
You can find out more about NGK Spark Plugs (UK) and its products and services by visiting MECHANEX Sandown Park – Stand B1.
Registration is simple, visit http://www.mechanex.info/ or call 01923 237799. For all the latest news and info on upcoming shows, follow @MechanexShow.