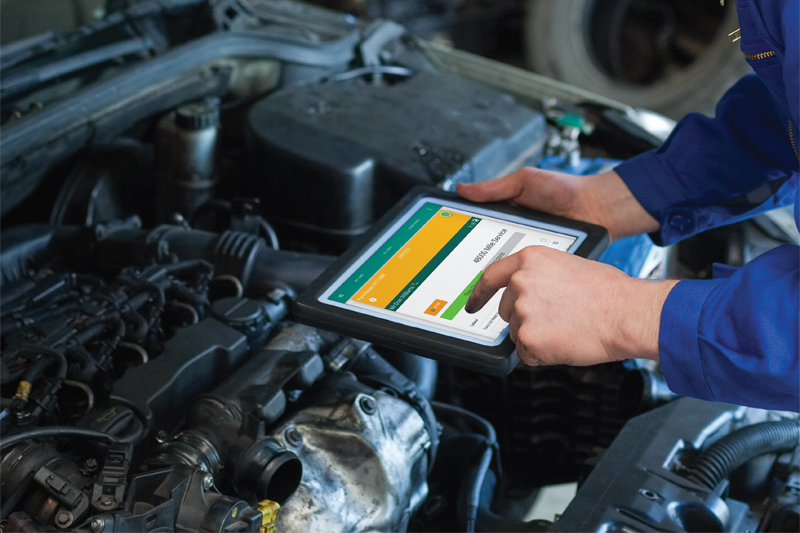 ---
MAM Software recently announced the upcoming release of TeamView, a new paperless job card and technician activity add-on for Autowork Online. As the roll-out phase gets underway, MAM's Lead Product Owner, Chris Daniel, provides an insight into the module and the benefits it will bring to garages.
---
PMM: What makes TeamView different to other modules?
Chris Daniel (CD): We have wanted to release a paperless job card for some time, along with a feature that has the ability to track time spent on jobs and report on efficiency and productivity. However, it's the workshop manager screen that makes TeamView unique. Not only does this allow a manager to assign and prioritise jobs for each technician, but it also provides real time updates on job status and progress, with customisable alerts when jobs are running late.
PMM: Will the new application be difficult to use?
CD: Not at all. We know that garages are busy places with enough new technology to keep up to date with, so we didn't want to add to this. In particular, we wanted to avoid putting anything between the technicians and their normal workload, so we've spent a lot of time making TeamView as intuitive as possible. Being fully integrated, jobs due will automatically appear on the manager view, and can be dragged to be assigned to technicians and into priority order.
Technicians are able to view all of the jobs and vehicle details assigned to them, and can simply tap the start button when ready. Time spent on jobs and other tasks is then automatically logged for reporting purposes.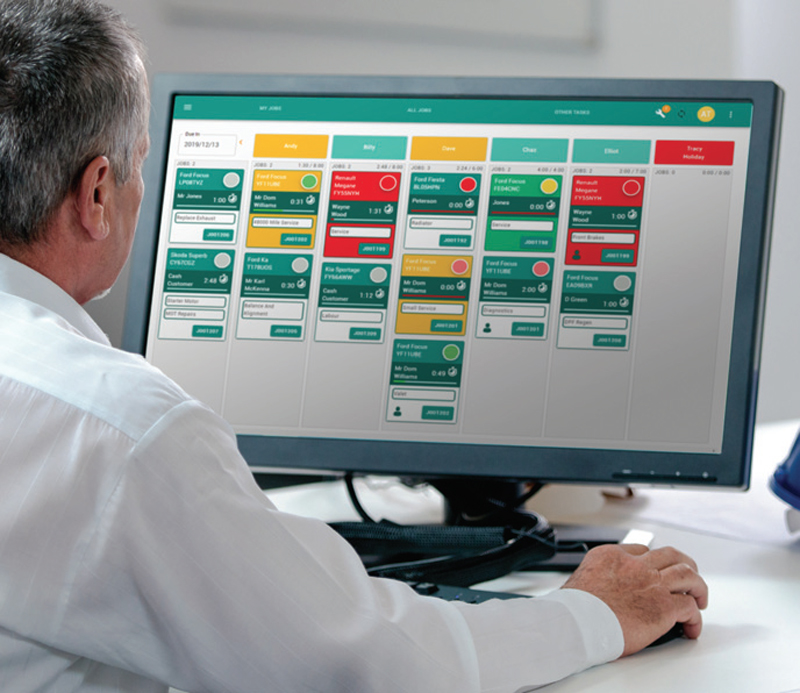 PMM: What else can it do?
CD: We've been working closely with a number of customers to create the right functionality, and have incorporated a lot of their suggestions already. This includes the ability for the technician to mark which parts have been fitted, record oil type and capacity, mileage, and wheel nut locations.
Planned time can also be set independently from the sold time, tasks can be split between technicians, and progress bars are able to be swapped from time spent to time left.
PMM: How much will it cost?
CD: Initial pricing will start at just £25 a month, with a Pro version for larger garages being £50 per month. We believe the value of TeamView far outweighs its cost; we see these tools becoming essential in the modern automotive repair sector. We wanted to make them accessible to garages of all sizes by keeping the cost low, with no setup or upfront charges.
PMM: What do garages need to run TeamView?
CD: TeamView is an add-on module which will be available for all versions of MAM Software's Autowork Online, ECP Autowork Online, and KIS Online management systems. The manager view is designed to run on a standard PC with a large screen, while the technician's paperless job cards can be used on any PC, tablet, or phone.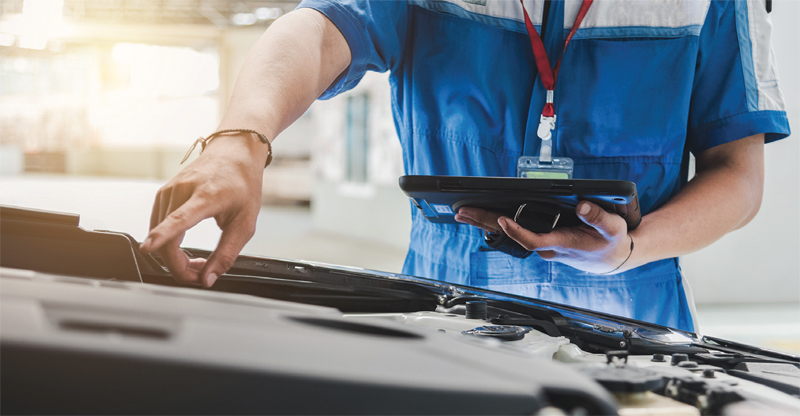 PMM: What's next for TeamView?
CD: This is just the start – we'll be enriching the mobile app with extra functionality throughout 2020. At the top of the list is the ability to add quick parts and sundries to a job, to help track the true cost of those extra expenses.
We'll also be adding an upgraded electronic 'Vehicle Health Check' with images and video, which will replace the CarSide application and bring everything into a single application. We will also bring integrated technical data into the app, so that technicians can access all the vehicle data they need directly from their job card.
PMM: How do customers get TeamView?
CD: Existing customers who have already registered an interest in TeamView are being upgraded first. Other users will see details on screen within Autowork Online once the module is available for their version of the software.
---
To find out more about Autowork Online or MAM Software's wider range of products, click
here
.