WHERE: Alexandra Palace           WHEN: April 19 – 20, 10am – 4pm
As a regional show, MECHANEX aims to bring the aftermarket to you, meaning wherever you are in the country there's never a show too far away! Boasting a whole array of the industry's top manufacturers and distributors our Alexandra Palace show covers the wide spectrum of vehicle servicing components and equipment that every quality technician will require to keep their business 'ahead of the rest'. Taking place from 10am till 4pm on April 19th – 20th, it's going to be a must-attend event!
You wouldn't be able to place a price on the amount of information available to your business – and what's more it's completely FREE to attend.
COMPANY/EXHIBITOR HIGHLIGHTS
AA – Stand C58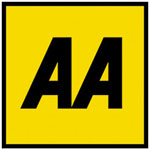 The AA is one of the UK's best known and most trusted brands and the largest motoring organisation in the UK…. and it' growing!
The company is recruiting Roadside Patrols for West London and the M40/M4/M3 corridors.
If you're a vehicle technician, hard-working, innovative with great people skills and can work well under pressure then visit the stand for more information bout about a career as a Roadside Patrol/Technician.
Visit the AA on stand C52 to find out more
Absolute Alignment – Stand C38
Absolute Alignment will be demonstrating its brand new Vector 6 tower-less 3D wheel alignment system at MECHANEX.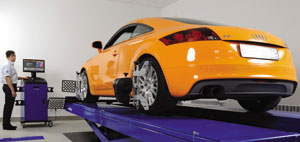 By removing the traditional camera tower, the Vector 6 brings 3D alignment into the reach of space-limited workshops. With a huge database of vehicles which is updated regularly, the latest technology and an excellent price, the Vector 6 is poised to take the market by storm.
The first example in the UK is on show at Alexandra Palace and, to celebrate the launch,
Absolute Alignment will be offering a free service, recalibration and database update at six months – worth £540 – with every order placed.
Visit Absolute Alignment on stand C38 to take advantage of this great offer.
Autodata – Stand D82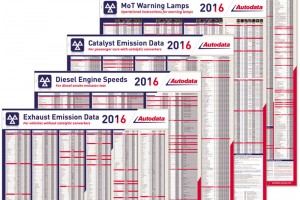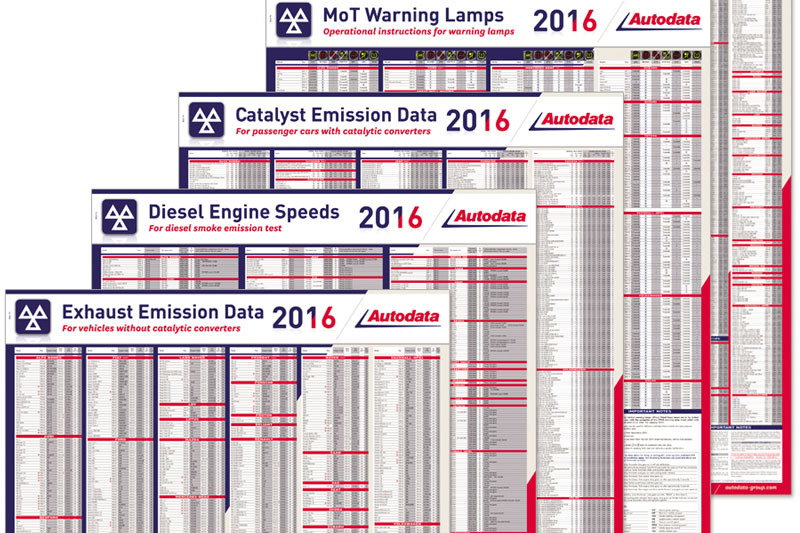 Autodata will be showcasing its latest Workshop Application and offering visitors the chance to test the innovative platform for themselves.
With data covering over 29,000 models across 80 vehicle manufacturers, the comprehensive online tool provides quick and easily access to technical information to assist with service, maintenance and repair procedures.
Visit Autodata on stand D82 where you can sign-up to its Diagnostic & Repair subscription package to receive a FREE 5-pack of MoT Wall Charts worth £87.50.
Chicago Pneumatic – Stand C18
The 2016 'Chicago Pneumatic Pit Stop Challenge' will be running at all four MECHANEX shows this year.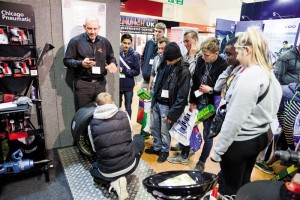 Using the CP8848 Cordless 1/2" Impact Wrench, the wheel change challenge requires entrants to remove the bolts and wheel from the hub, touch the wheel to the metal base floor and then put the wheel back on the hub and fasten the five studs, in the fastest time.
The best time over the two days of each show will win a CP8848 Cordless Impact Wrench. Each winner will then be invited to take part in a 'Pit Stop Race off' in November.
The ultimate '2016 Pit Stop Champion' will win a Chicago Pneumatic tools and workshop equipment prize bundle, worth £800.
Visit Chicago Pneumatic on stand C18 to enter and give yourself the chance to win some great prizes, as well as seeing CP's latest product offering.
Morris Lubricants – Stand D42
Visitors will be able to quiz PMM regular contributor Adrian Hill, Morris Lubricants' Automotive Product manager, on any oil and lubricant-related matter.
Adrian will also be hosting 'Ask Ade Live', a seminar on the role of lubricants in after-treatment devices and AdBlue technology in the Technical Troubleshooter room at 10:30am on both days.
The first 200 visitors to stand D42 on each day will bag a free can of Morris Lubricants MD4 general purpose maintenance spray.
Pro-Align – Stand D22
Show visitors will be able to view and experience three powerful time-saving systems from Pro-Align, designed to help workshops unlock a host of profitable servicing opportunities.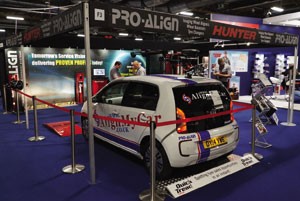 Taking centre stage will be the company's most popular four wheel alignment system, the Hunter HawkEye Elite TD, which delivers a full 14 point alignment check in just 90 seconds.
Workshops with more limited space or budget will be able to view the Hunter DSP700, a conventional alignment system that offers a high level of professional four wheel alignment servicing performance.
And for those workshops looking to improve their tyre changing capabilities, the fully automatic Revolution tyre changer provides consistent tyre changing times and eradicates any of the normal problems associated with changing ultralow profile or runflat tyres.
To see how any of these systems can increase your workshop profitability, talk to the Pro-Align team on stand D22, or attend the seminar at 12:00 in the Technical Troubleshooter room.
Robert Bosch – Stand D24
Workshops that sign up to the Bosch extra programme start collecting points right away and can qualify to win for an OBD 100.
The Bosch OBD 100 is a handy workshop diagnostic tool which reads, displays, deletes and resets emission-related trouble codes.
Visit Bosch on stand D24 for more information and to sign-up.
Topgear Tuning – Stand D78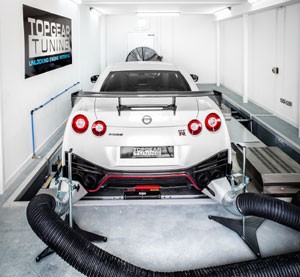 The company's training technicians will be on the stand demonstrating how to easily modify and upgrade a vehicle's ECU using its custom written engine maps, using the experience of over 20,000 successful remaps across its 270 outlets.
Former F1 driver Perry McCarthy, Top Gear's original 'Stig' and co-owner of TopGear Tuning will also be on hand to answer questions answered about his racing career, the new Top Gear presenter line-up, Jeremy Clarkson, and of course ECU remapping.
Visit Topgear Tuning on stand D78 to find out how to join its growing partnership programme network, take advantage of a special MECHANEX show discount, or to quiz Perry on remapping and his career.
PMM will be on stand C6, so feel free to pop by with any comments or questions about the publication, or just to say hello. There will be plenty of special guests to chat to, including former garage owner Andy Savva, who is hosting a business seminar, and original 'Stig' Perry McCarthy.
The show is completely free to attend and tickets can be
booked online
, or by
calling 0844 888 8339
. For more information follow
@MECHANEXShow
on Twitter, or visit the 
MECHANEX
website.