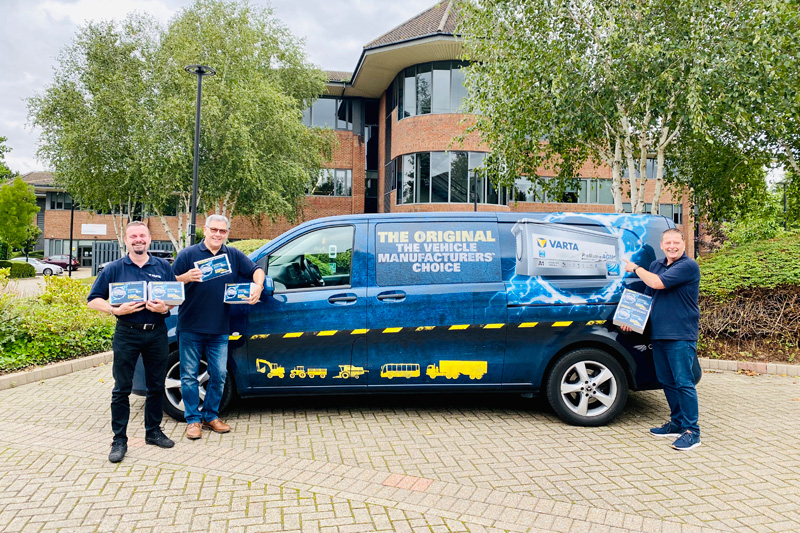 ---
Battery expert Varta outlines what it has been doing over the past year to educate and inform workshop technicians on the latest developments in battery technology.
---
As the nationwide restrictions began to ease in the spring of this year, the Varta team were quickly out in the field. The company launched its "Varta Promoter" concept, which is designed to create brand awareness and provide education and support UK workshops. The campaign involves a team of promoters dropping in on independent workshops in a number of regions to deliver a "Varta Power Your Business" box of snacks, goodies and promotional materials. The campaign driver, in addition to building brand awareness and free of charge support to the trade, has been to make sure UK workshops are ready to embrace accelerating technological changes facing the industry and to help put them in a position to profit from them.
Throughout 2020 and 2021, the team have encouraged technicians to test every car's battery, as part of their Back To Better campaign, due to the fact that many drivers haven't used their vehicles regularly and have experienced battery issues. An upsurge in battery related problems has been widespread across Europe, and it is vital that a battery testcheck is carried out when vehicles are brought into the workshop. During the visits, the team reminded technicians of this and advised those not already doing so to start testing; and not to let a vehicle with a potential battery issue enter and leave without inspection.
Ashley Craig, Varta Technical Representative, commented: "We felt it was the right time to start doing workshop visits again, and start connecting with installers once restrictions were removed. We've travelled the length and breadth of the country, visiting independent garages and engaging with their employees about the challenges of modern vehicles' battery replacements."
Ashley continued: "The reception has been overwhelmingly positive, with many workshops not having any face-to-face interaction with a manufacturer for over a year. As some technicians have said, despite many parts of the economy having been closed, the aftermarket has continued to operate and the support is very welcome."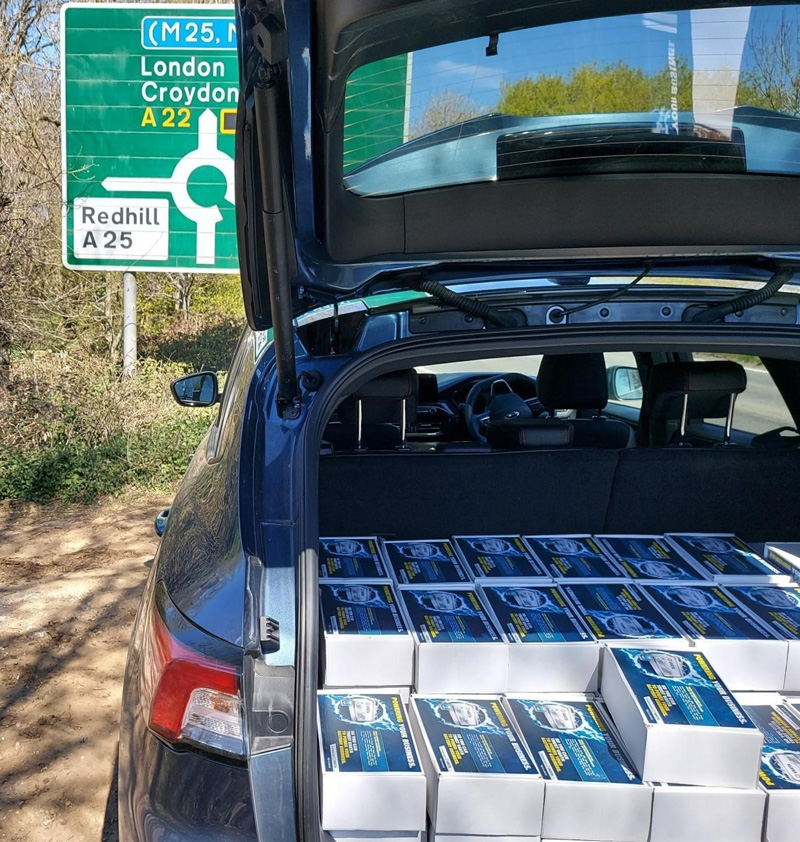 The Start-Stop Challenge
Feedback from workshops has also emphasised the challenge of increasingly complex battery jobs. Most vehicles entering the workshop now have start-stop and with many of them the battery isn't under the bonnet anymore, but in a more-difficult-to-reach location, often hidden from view. The quick 5-10 minute job of replacing a battery can be nearer an hour now and usually requires re-coding to the car's ECU via a diagnostic tool. The added matter of trying to explain to a customer why their car requires an AGM or EFB battery, rather than a traditional flooded battery can also be challenging; in reality the driver might not have heard of these terms before and be surprised about the cost of newer technology; despite their car being absolutely packed full of electrical consumers.
To help overcome these challenges, the free-to-access Varta Partner Portal is being offered to all technicians; the online platform uses Original Equipment information to help identify the correct battery for every vehicle, and also includes step-by-step fitting instructions, location of the battery, job time and re-coding information.
Access to the Partner Portal is available via all internet-enabled devices: after a quick one-off registration, each workshop employee has free and unlimited access, so you can ensure the correct battery is recommended and installed in the quickest time possible. To access the Partner Portal, click here.
The team have racked up more than 2,000 visits. Whilst Varta knows it is unlikely to reach every workshop in the country, the company is encouraging the trade to get in contact with them to arrange a visit to discuss your battery business, simply to make contact with the manufacturer, or to take advantage of a free of charge "Varta Power Box" to power you through a strong battery season for your business". Contact VARTA via Vartasupport@clarios.com. Power Boxes are available whilst stocks lasts.
---
Want to know more? For more information on Varta's promotional campaign, click
here
.