---
In this PMM exclusive, Mike Schlup, Managing Director of Kalimex, the UK distributor of K-Seal, lifts the lid on the manufacturing process of this global bestseller – for the very first time.
---
PMM: The K-Seal production process is a closely guarded secret. What can you tell PMM about how the product is manufactured?
Mike Schlup (MS): K-Seal was developed by Kalimex in the early noughties with our US-based chemist – a renowned expert in this field. A critical part of the development process was identifying which ingredients would achieve the desired sealing and repair result. We also had to find a method to blend and fill the ingredients to achieve a consistent quality and performance. As with any chemical product, it's one thing to invent a formula in a test tube, another to scale up production for the mass market.
We then partnered with a specialist blending facility that was already working with a number of global additive brands. Together we developed the bespoke 'blend and fill' process that would ensure consistency and quality. All of K-Seal's production remains in this facility in America's Mid- West. It's the perfect location for servicing our growing US and global business.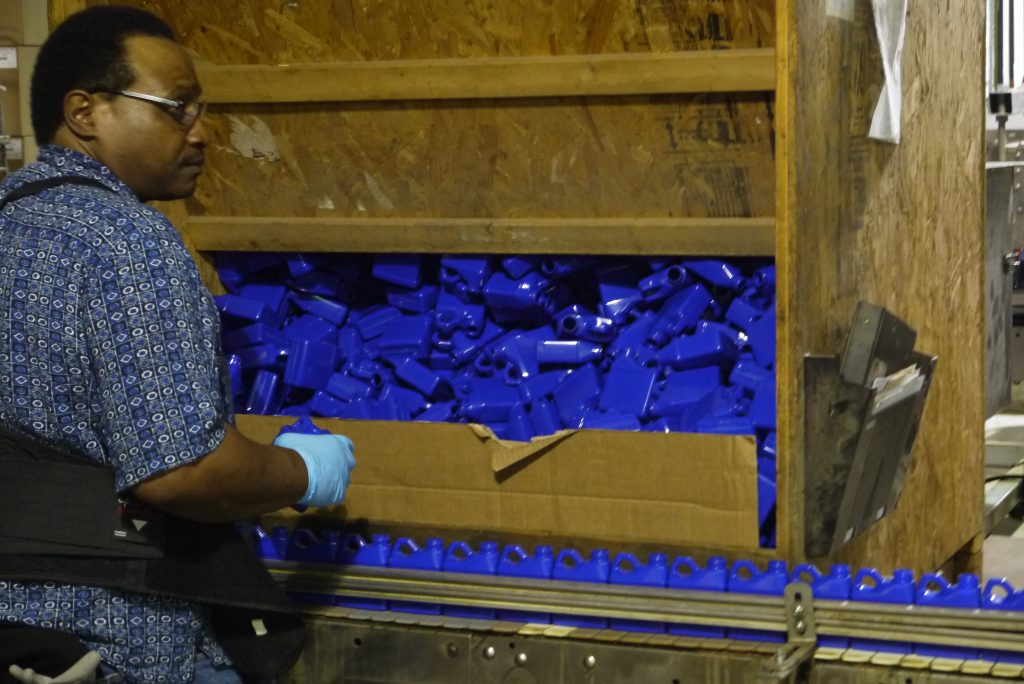 PMM: What quality checks are in place at the factory?
MS: Since its launch in 2004, we've sold almost six million bottles of K-Seal worldwide and I'm proud to say we've never had a single bad batch! Product is continuously checked throughout the manufacturing process. The raw materials are checked in our chemicals lab before being released for blending. As the product comes off the production line, samples are removed and checked for consistency and integrity. We fill around 8,000 bottles every day and store samples from every batch for several years in case we have to refer to them. All of this takes time and money, but it's important our customers are 100% confident in K-Seal's performance.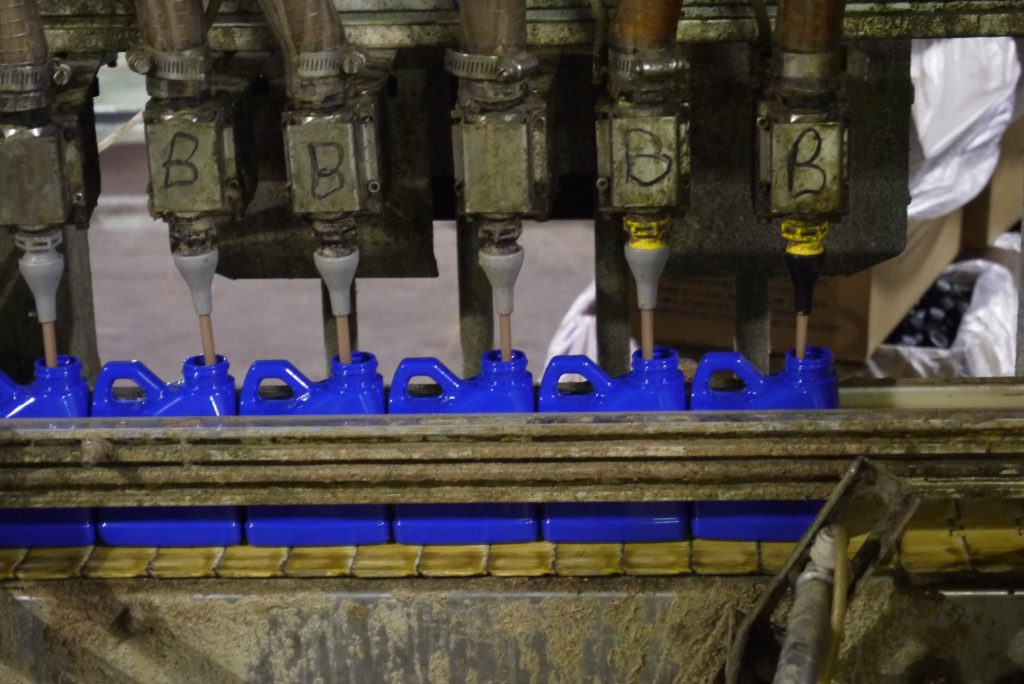 PMM: How many people are involved in the manufacturing process?
MS: We have a team of 20. This includes the production manager, chemists, fillers and packers, quality control team and finally, logistics. Just like Colonel Sanders and his recipe, there are few who are privy to K- Seal's secret formula.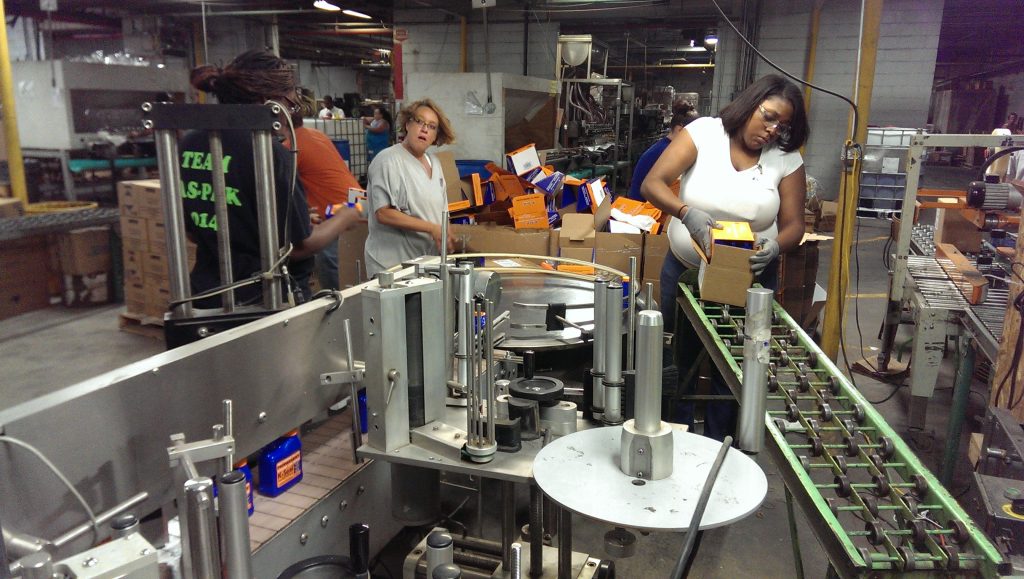 PMM: Has the K-Seal formula changed over the years?
MS: We're always looking at how we can improve the K-Seal formula and over the years have tweaked the original formula to improve the production process and maintain K-Seal's advantage over our competitors. Recently, we developed a new evolution of the K-Seal multi-purpose leak repair formula, specifically aimed at head gasket and block repairs. This product, K-Seal Ultimate, has opened up a whole new market and it's quickly becoming the leading formula in the US and UK within this segment.
PMM: What's your biggest K-Seal order to date?
MS: Earlier this year, we had an order just short of 40,000 bottles from Wal-Mart in the USA. We were given two weeks to get a dozen bottles of K-Seal onto the shelf of 3000+ stores across North America. It was achieved with several sleepless nights.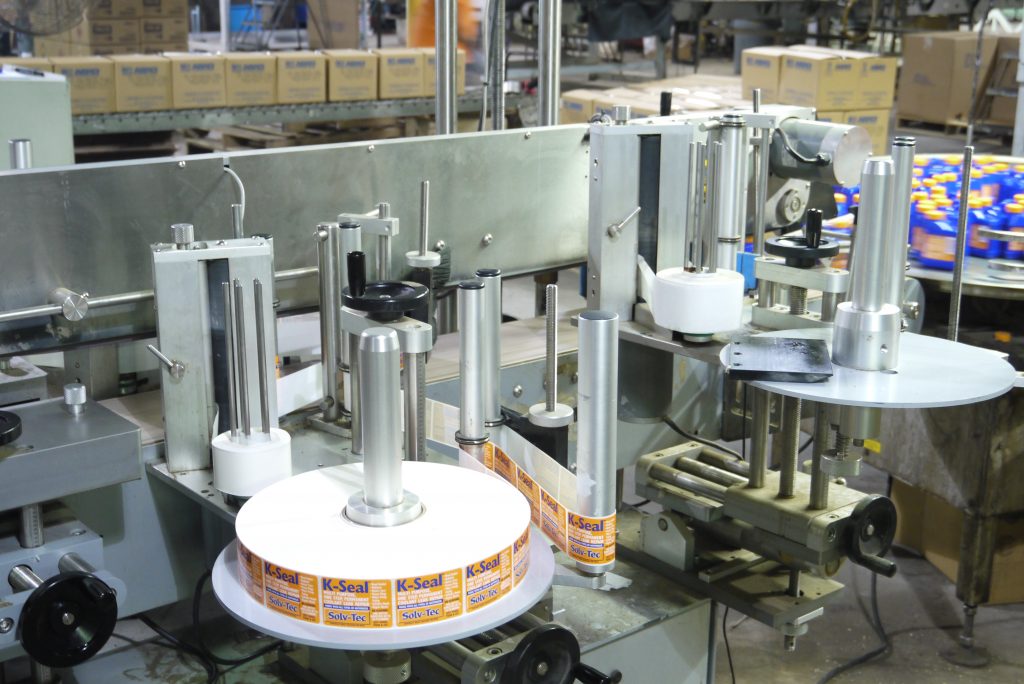 PMM: How have you up-scaled the manufacturing process to cope with the increase in demand?
MS: In the beginning, we shared production lines with other additive manufacturers, but with annual volumes building rapidly, we have now installed a dedicated K-Seal production line. This is available for up to 24 hours a day if necessary. We can comfortably meet our forecasted global demand for the next few years.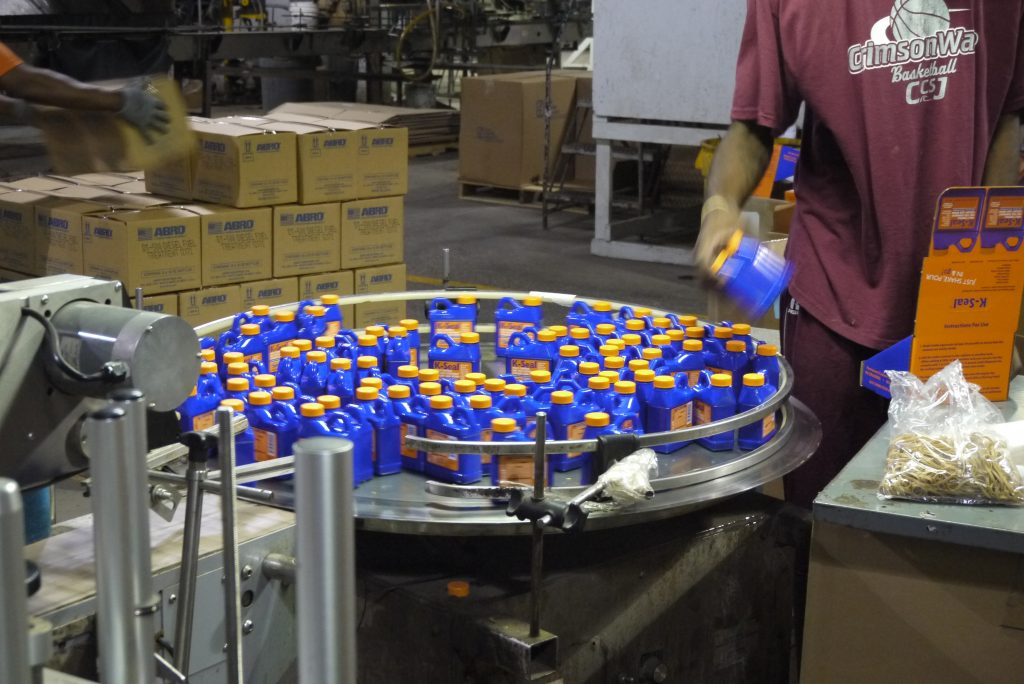 PMM: Behind every product of this nature there's usually a lot of laboratory testing…
MS: Although we have our own lab within the production facility, we felt it was crucial to subject the K-Seal formula and our claims on its performance to stringent independent testing. The recognised standard for coolant leak repair products is ASTM D-3147. We approached Brighton University's Engineering Division, who agreed to test K-Seal according to this standard.
They constructed bespoke testing equipment as specified in the standard and then performed a series of tests according to the ASTM requirements. The results demonstrated that K-Seal met the standard, so it will seal leaks where it's meant to do so but it will not block even the narrowest waterways within the cooling system. K-Seal is the only coolant leak repair product to have ever been independently tested by a university.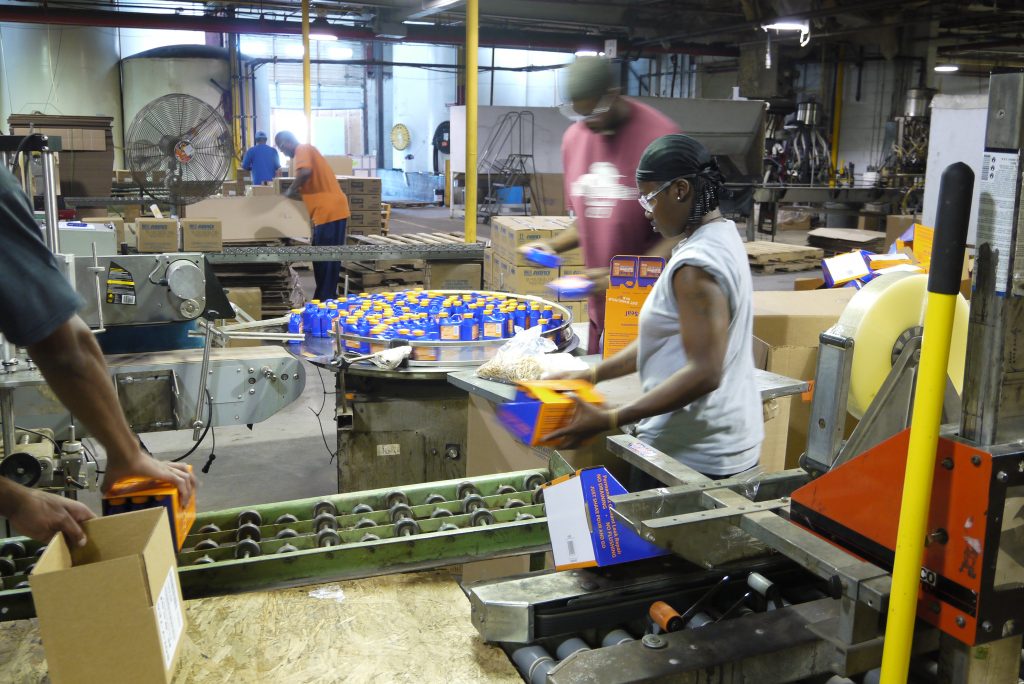 PMM: The project has evolved, hasn't it?
MS: The academic team at Brighton University were intrigued by the results of the ASTM testing and proposed a joint PhD programme with K-Seal to look deep into the science of what happens to stop leak products inside the cooling system. It was clear nothing like this had ever been studied before. It marked a whole new field for the team. The PhD programme is now coming to an end. What we have learned will have a significant impact on the future of coolant leak repair technology. It will also keep K-Seal at the forefront of this field.
---
For more information on
K-Seal
from
Kalimex, click here
.