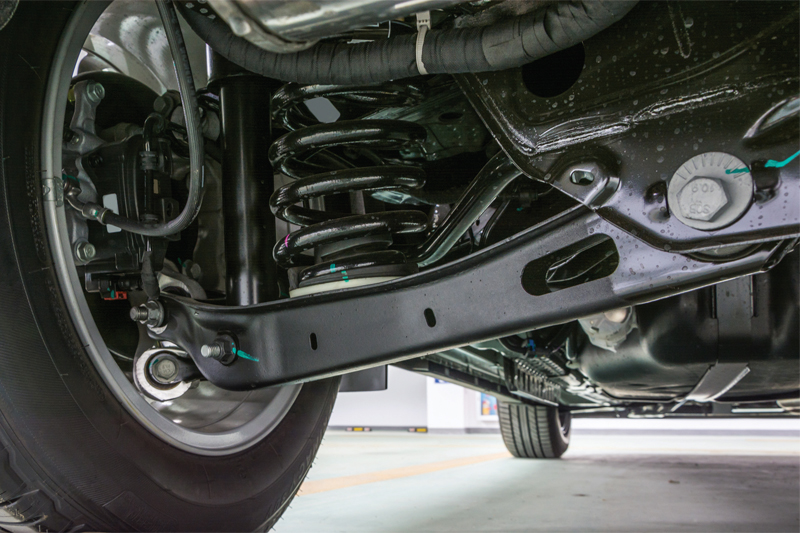 ---
When operating machinery there is always a safety risk, so it's best to invest in equipment that reduces those risks. This is certainly true of coil spring compressors, as PMM finds out from workshop equipment supplier JHM Butt.
---
In today's modern workshop, safety is paramount and should be considered as a top priority relating to any tasks undertaken. Vehicle workshops have a duty of care to protect staff and to ensure that they have the right tools to undertake the tasks required of them. Replacing vehicle springs is now commonplace but the task of compressing them is very dangerous. Coil spring compressors have to develop over 1,000kg of force to compress most springs, but if released in an unrestrained way, it can be very dangerous if not fatal. This is why JHM Butt offers what is, in the company's opinion, the safest coil spring compressor on the market today.
The Semad 'Simply' range of coil spring compressors, from JHM Butt and its distributors, offers workshops a range of spring compressors that all feature the patented hook system and safety features for maximum operator protection. What's more, the design of the machinery in the range means it provides users with universal capability, and therefore the potential to save hundreds of pounds on extra claws and clamps that would usually be needed for different manufacturers and models. With 2,400kg of compression force and 440mm of ram stroke length, the compressors are capable of changing some of the largest and most difficult springs, such as the Mercedes C-Class and Nissan Navara.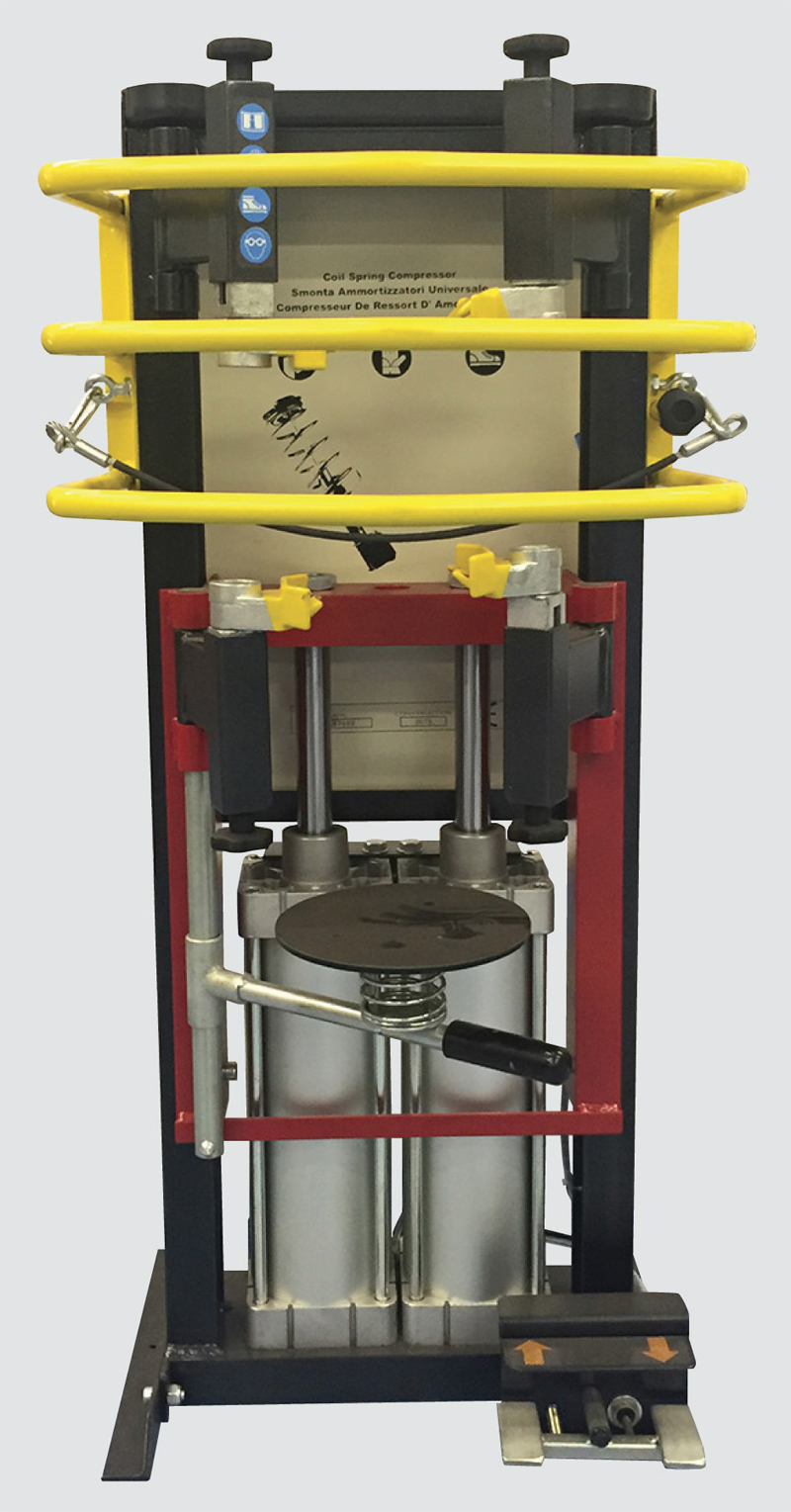 The equipment is designed with ease of use in mind, making it a valuable addition to any workshop, and should be considered by anyone that replaces vehicle springs. Just load the spring into the bottom two jaws, line up the centre to make sure it's straight, then lift the carriage to meet with the top two jaws and line up accordingly. It takes 30 seconds to set up and then it's good to go. It is safe, easy, and quick to use, saving garages time and money.
The spring compressors all have a robust triple bar protection cage providing full safety for the operator. The machine will also not operate unless the cage is lowered and locked into place, a failsafe to ensure that the unit is used correctly and safely at all times. Lastly, there is a safety cable that passes through the spring and locks into place, which has been designed to keep the spring in the machine at all times, even if it is used incorrectly.
---
To find out more about JHM Butt's Semad 'Simply' range of coil spring compressors, click
here
.