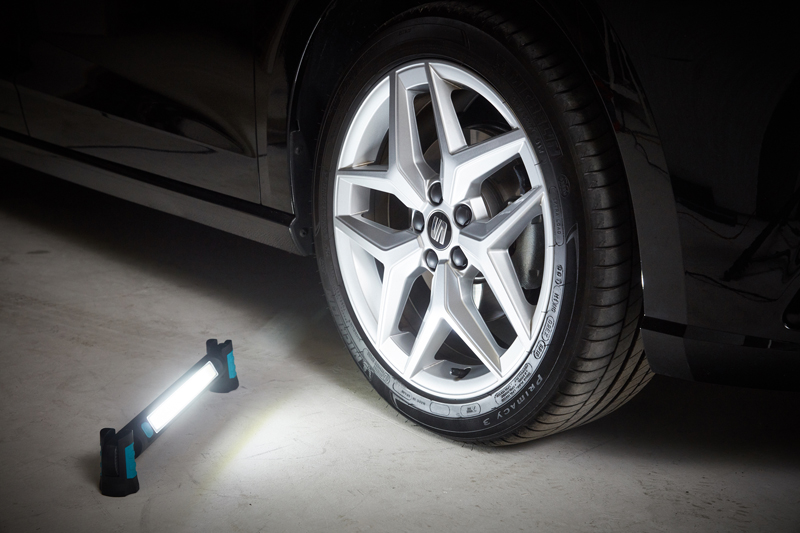 ---
Ring Automotive discusses how its latest range of inspection lamps are designed to solve problems for technicians.
---
When developing its product range, aftermarket specialists Ring aim to solve common problems for technicians. These include the need for inspection lamps that charge quickly, are versatile to see into those hard-to-reach places and are built to last.
By designing a range with the technician in mind, Ring's inspection lamp product portfolio offers workshops a lighting tool that suits their every need – and every job.
Developing faster charging inspection lamps means that technicians can regularly top up the charge when convenient, thereby reducing downtime and the need for multiple products to be charged simultaneously.
Ring launched the rechargeable and cordless MAGflex Slim Fast Charge LED Inspection Lamp (RIL4300) and MAGflex PRO Fast Charge Inspection Lamp (RIL4200) to offer technician's greater versatility in the workshop, without compromising on quality.
From flat, the lamps take only one hour to fully recharge, giving three hours operating time. The real benefit though is how quickly it is to top up. Just 15 minutes of charge can provide an extra 35 minutes of operating time, so when it is time for a tea break, the lamp can be put on charge, and during the course of the day it will always be ready.
The official recordings from flat are a five-minute charge lasts 25 minutes but on low lumens; a 10-minute charge lasts 30 minutes with low lumens for the last half; a 15-minute charge lasts 35 minutes while sustaining high lumens; a 30-minute charge lasts 90 minutes; and a 60-minute charge lasts for 180 minutes.
Designed for professional technicians, both lamps are hard wearing and allow users to shine a light in the darkest of places as a result of broad illumination. They also come complete with magnets and hooks for hands-free working.
Rechargeable and cordless, the inspection lamps eliminate messy wires and allow the user to move around the workshop freely. They are supplied with the latest Type-C USB Charge cable for secure fitment.
Ring also launched the MAGflex Utility Inspection Lamp (RIL3700HP) – popular with technicians thanks to its unique flexibility to get super bright light in the right places.
The versatile inspection lamp can also be used hands-free, as it has two adjustable magnetic bases and dual hanging hooks, allowing it to provide illumination without needing to be held in place. This means it is ideal for placing under the bonnet, on the underside of vehicles or on ramps, or acting as site light to illuminate a large work area.
Ring's MAGflex Utility Lamp has wide-angled illumination and emits up to 1000 lumens of white light, for optimal vision.
Workshops can position the light exactly where it's needed thanks to the lamp's 360° rotating body. It's rechargeable and cordless and has an operating time of up to 2.5 hours. The RIL3700HP comes with mains and 12V DC charging cables, offering technicians an ultimate all-rounder for illuminating a wide range of workspaces.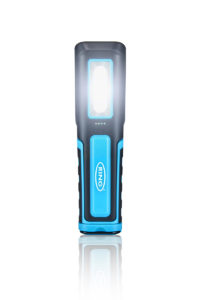 MAGflex Pro Fast Charge LED Inspection Lamp
The Ring RIL4200 MAGflex Pro Fast Charge LED Inspection Lamp is a professional inspection lamp with a difference. Whilst standard inspection lighting could take up to three hours to charge, the fast charge feature on the RIL4200 takes the lamp from 0-100% battery in just one hour with the same long life.

MAGflex Utility Lamp
Designed with versatility in mind, the MAGflex Utility lamp combines dual, magnetic ratcheting bases with a 360° rotating body. This means that the lamp can either be used freestanding or hands-free, positioned in any number of ways to ensure that the workspace is properly illuminated.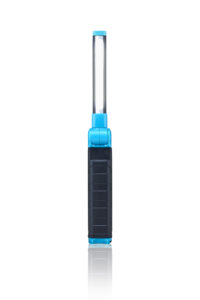 MAGflex Slim Fast Charge LED Inspection Lamp
The Ring RIL4300 MAGflex Slim Fast Charge LED Inspection Lamp is a slim inspection lamp with a difference – fast technology charges the lamp from 0 to 100% in just one hour. The same long life with three times quicker charging, get back to work in a flash. Designed with the mechanic in mind, this 500 lumen, 5700K colour temperature lamp is rated IK08, to survive the toughest garage environments.
---
Want to know more? For more information, click
here
.