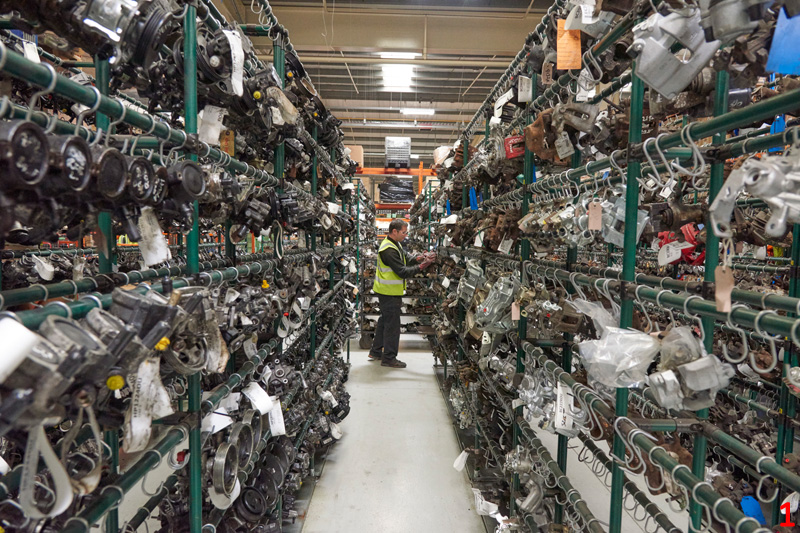 ---
Remanufacturing has never been more important or more topical. Shaftec's Marketing Manager, Joe Toakley, talks our readers through the actual physical process of remanufacturing a brake caliper.
---
The UK's garage mechanics fit them every day of the week – but do you really know what goes into the process: what parts of the component are remanufactured and what are new, what quality standards the part has to meet and what tests it goes through before it ends up back in the supply chain. Well, read on and you will find out…
First of all, we need to be crystal clear about the benefits of remanufacturing. Remanufacturing is not a poorer substitute for new. It's a process which results in components that are as good as new, tested as new and perform in that way for the lifetime of the part. We need to dispel the myth that a remanufactured part is somehow inferior. It's not. The only things on a brake caliper which are remanufactured are the casting, and sometimes the levers.
Literally everything else is brand new. And the core is only remanufactured if it passes our stringent quality tests – namely that there are no cracks or weak points in the casting. Following the remanufacturing process, each caliper is tested beyond the OE specification. It is important to understand that at Shaftec we do not carry out batch testing. Every single component is tested individually – and this is the same for all of our remanufactured products, not just calipers.
And at Shaftec, we believe in controlling as much of the process as we can. In line with this, everything: all the sorting of the core, the remanufacture of the original casting, through to the reassembly using OE quality replacement parts and product testing – including pressure testing past normal working conditions – is all done under one roof. This gives us full accountability for our processes and ensures the highest level of quality control.
Remanufacturing is an excellent compromise in terms of the environment by reducing emissions, energy use and reusing existing materials. Remanufactured parts generally carry the same warranties as OEM parts and VMs are becoming increasingly aware of the opportunities provided by remanufacturing to extend service life agreements and provide cost-effective solutions for older vehicles.
Obtaining core in a fit state to remanufacture can be difficult. We are working with safety critical parts which need to be disassembled, reprocessed, rebuilt and tested. Damaged core isn't suitable and so we invest heavily in the quality of the return and the source of collection. The importance of core quality varies from product to product. When remanufacturing calipers so long as the casting isn't corroded or cracked we can generally remanufacture them as everything else is replaced using new, high quality hardware and perishable parts (and new motors in the case of Electric Parking Brake calipers (EPB).
Prediction is a big part of the job of a remanufacturer and forecasting reverse material flow can be problematic. We use bespoke formulas in order to forecast demand and production routines. We have a team who concentrate solely on this and sourcing core. Getting this bit right is a key ingredient for our processes to flow and keep our renowned availability as high as possible.
To compensate for this, and to be as prepared as it is possible to be, on site we hold 50,000 caliper core units awaiting remanufacturing and actively source rare and required core to keep availability high.
The process
1. Core enters at goods in. It's checked against reference using the bar code label on the box to ensure it's the correct part number and also checked for its suitability for remanufacture. If it passes, it goes into core reserves ready to be remanufactured. Having the core returned in the Shaftec box is really important – firstly, our boxes are well made and robust and will protect the core unit during transit, but also the label allows an instant reference surrounding what should be in that box. Without this, it is a manual process of part identification before it can pass through. It literally takes 10 times longer. The processes have to be stringent right from the word go.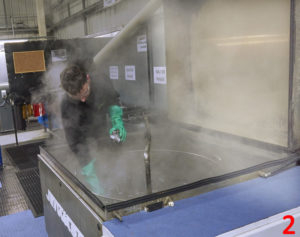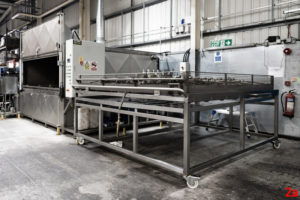 2. The caliper is degreased and thoroughly cleaned. Investing in machinery is pivotal to Shaftec's success and although we do still perform some cleaning by hand, a new Technowash machine is the main method used and has significantly speeded up the cleaning process.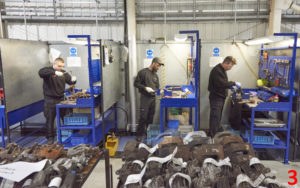 3. Caliper is disassembled by hand to protect the delicate parts of the component.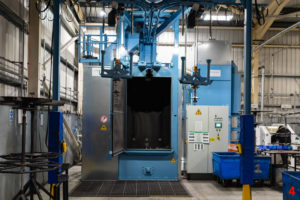 4. Caliper is shot blasted to remove any lingering debris. Historically this was done by hand, however Shaftec's new shot blasting rig has significantly increased production times. All calipers are individually inspected afterwards and finished off by hand if/where necessary.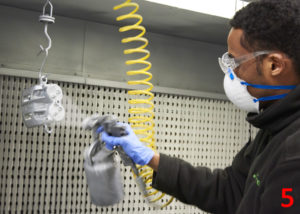 5. The caliper is then inspected again before being painted.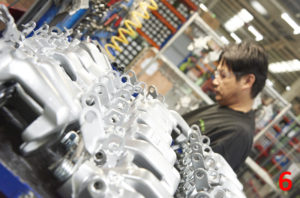 6. The caliper is then assembled by hand. All accessories, such as the pistons and seals are brand new. In fact, the seals are often over engineered due to improvements since the original caliper was released. The only original piece is the casting, and if acceptable, the levers.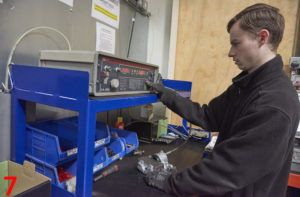 7. The caliper is fully pressure tested (every single one – no batch testing).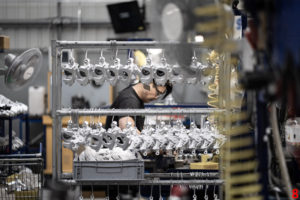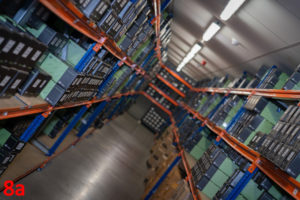 8. Caliper is bagged in a sealed bag and then placed on shelf ready for dispatch.
---
Want to know more? For more information, click
here
.