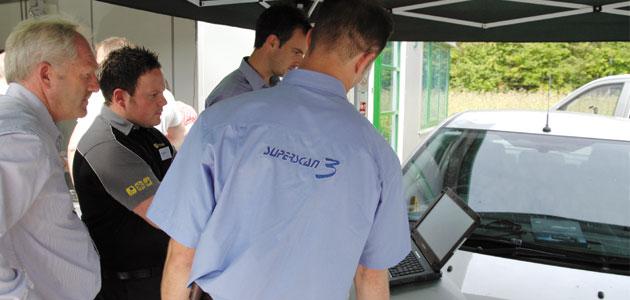 PMM: What would your advice to someone starting out in automotive diagnostics be?
STEVE BARNEY: Starting up is hard at first but do what jobs you can for friends and family etc, earn what money you can and build your skills and reputation. If you're good, word of mouth works really well. You then need to invest in tools that will enable you to do a wider range of cars and functions. Never get rid of your old kit because you never know when it may do something that nothing else will.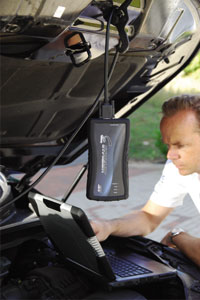 PMM: Roughly how much have you invested in diagnostic kit over the years?
SB: I'd say around £60,000 (spanning 15 years), but I've made that back many times over.
PMM: What's the best advice you could offer for dealing with customers?
SB: Be up front and clear about the cost (as far as possible) right at the start – even before you see the vehicle. Generally customers are happy if you don't surprise them with hidden costs.
PMM: What do you charge?
SB: As a mobile mechanic, I charge £50 for an initial consultation. I'm not charging for a simple fault code read (some garages charge around £25 to read faults and nothing else), I'm charging for 15 years experience and am often able to resolve the problem there and then, or at least give them a good idea what the problem is and what it will cost beyond that. If customers aren't happy with my rates I explain to them that the dealer will likely charge far more than this.
PMM: Are all of your customers "private" individuals?
SB: No, some are independent garages in and around my area. These guys are really busy with work but they're passing some of it to people like me who have the tools and ability to get the job done. They're losing out on the potential business but, with a little investment in the right tools and willingness to constantly learn, they could take their business to the next level.
PMM: Can you give us an example of a typical job?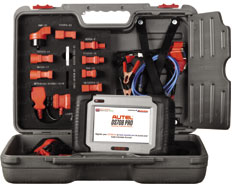 SB: Sure, my first call today was a private customer with a problem with his PT Cruiser. I advised him of the charges up front, then drove to his house and scanned the vehicle. The first tool I used didn't go in, so I tried an alternative unit and it showed a fault code relating to a front left speed sensor fault.
I advised the customer about the fault and he then mentioned that in the morning there was often a strange squealing sound coming from the front left of the vehicle but, after driving for some time, the sound would go away. It wasn't necessarily an ABS fault so I thought I would investigate further. I stripped the front left wheel down and saw that the swage ring had come off the CV joint and that the ring had been catching. This meant he actually needed a new CV joint with a pick-up ring and not an ABS sensor.
This created the possibility of more business with him and I was able to negotiate an agreed price for parts and labour. If you can keep as much of the work yourself then it can actually work out cheaper for the customer and better for you – a win-win situation!
PMM: What diagnostic tools do you make most use of?
SB: I tend to use something like the MaxiDAS first for a quick scan and then I'll utilise my Superscan to get more in-depth. The Superscan, in my opinion, is a powerful, easy-to-use, great value tool and I'd say I "fix" around 70% of my jobs using it. I purchased mine years ago and it's made me a lot of money in that time!
PMM: What is your average number of jobs per day?
SB: These days I'm pretty consistently doing 10 jobs a day – I'm busy but it pays very well.
PMM: What do you look for when you're in the market for new equipment?
SB: Scan tools are all well and good but if the company you buy them from offers little or no support then this can make life hard work. The two tools that I use the most, and make me the most money, are the Superscan and MaxiDAS. Both were supplied by Maverick Technology because they always source the best kit, they know their stuff and the technical support is excellent.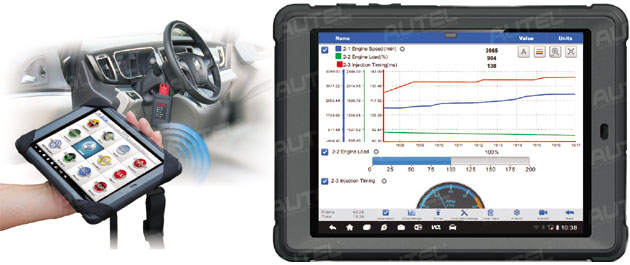 Autel has just released the new version of its MaxiDas diagnostic tool – the MaxiSys MS908