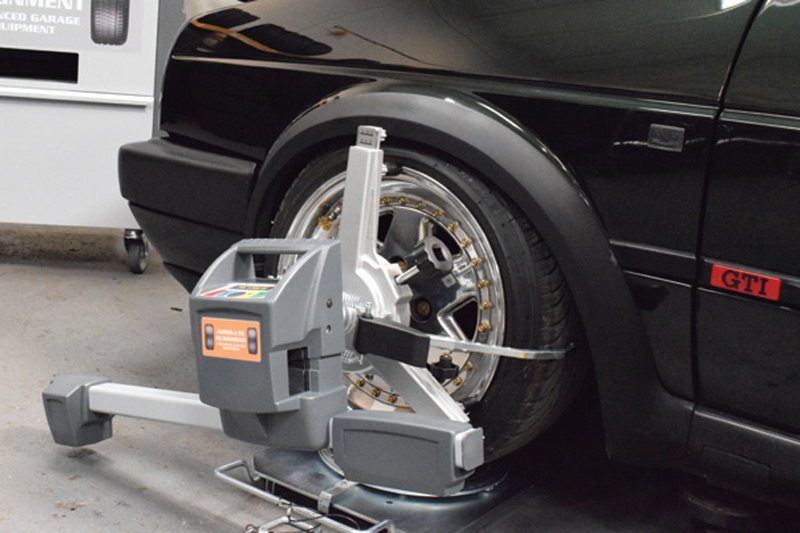 ---
Absolute Alignment talks PMM through how garages can profit from aligning lowered or performance vehicles.
---
Google 'lowered car wheel alignment' and you'll find plenty of people asking where they can get this 'simple' job done. It's been quite a problem in the past, with much of the older equipment unable to cope because of poor wheel clearance or line-of-sight data transmission masked by spoilers. With the mod market booming, it is a business opportunity lost to garages – not to mention the potential road safety implications.
Modern vehicle alignment systems can overcome the technical difficulties, with Absolute Alignment's Bluetooth Pro and Bluetooth 3D examples of this. Thanks to constant innovation, the lucrative performance and modified car market has opened up.
So, just how do you go about aligning a performance car? Absolute Alignment uses Bluetooth communication between the alignment heads and the base unit, neatly avoiding the problems encountered by 'laser' aligners. Here's how simple it is to align a car using the Bluetooth Pro wheel aligner.
Solution to low clearance
1. Fit the wheel clamps – note, it is worth investing in a clamp that does not clamp over the top of the tyre (insufficient clearance). Metal-to-metal clamping should be avoided, and we've seen many workshops damaging expensive aluminium wheels. Absolute Alignment's Pro Clamps avoid all the pitfalls, and are standard issue with the Bluetooth Pro.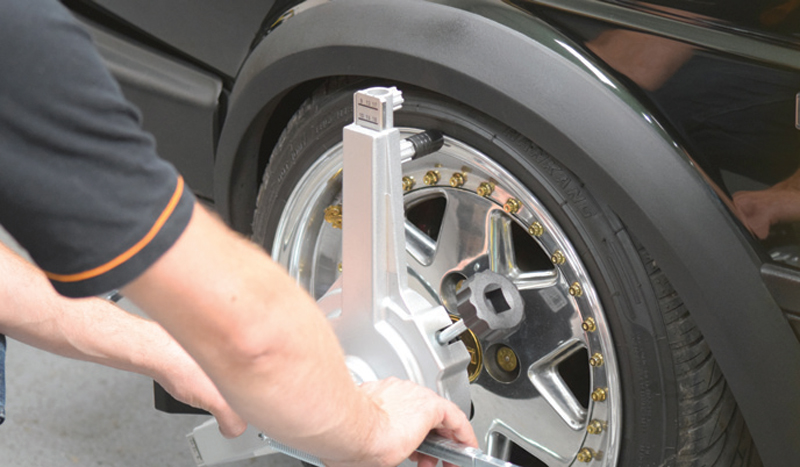 2. Fit the measuring heads. If the heads can't see past the front valance, simply rotate the heads to look under it. Your base unit will show when both sides are level, with the software clever enough to take the repositioning of the heads into account.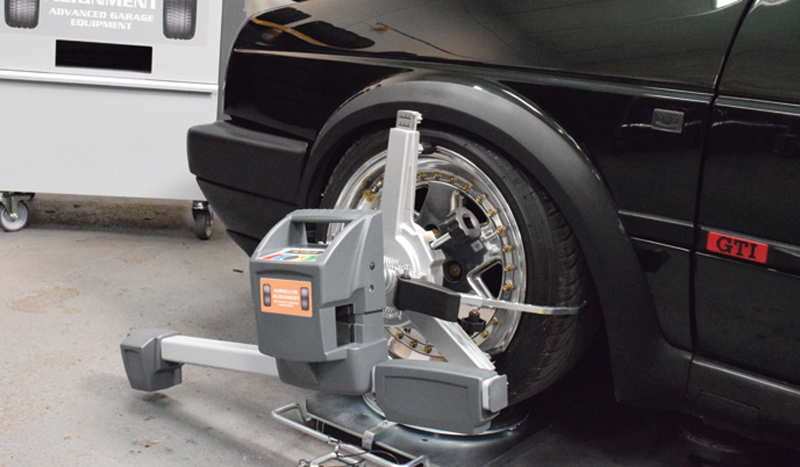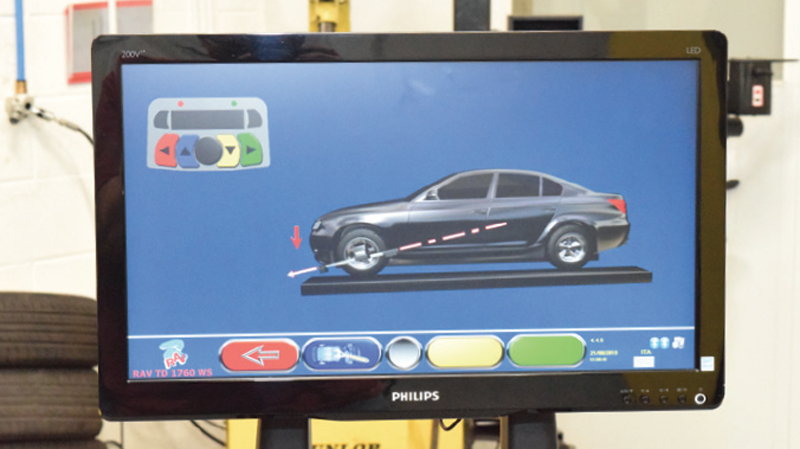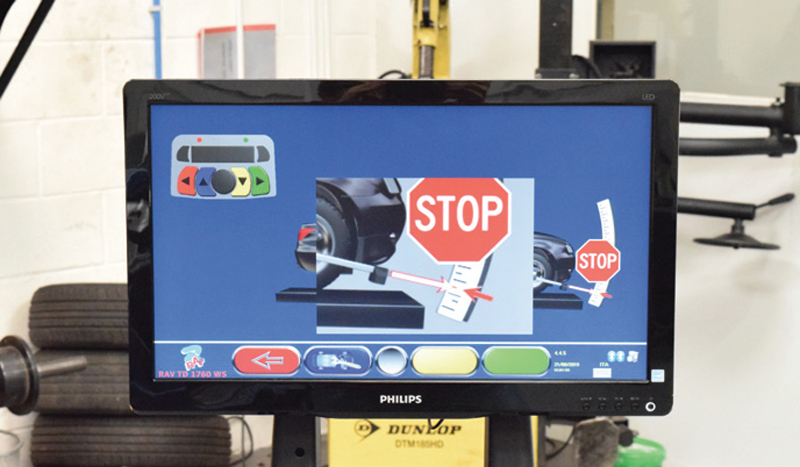 3. Re-level the heads, perform a caster swing, and adjust the car as instructed by the Bluetooth Pro. This whole procedure can take place on any ramp – two-post, four-post, scissor or even inspection pit.
Thanks to modern technology, what was previously a difficult operation often involving the removal of body panels is now as quick and easy as with any everyday hatchback. The system has been used and approved by many major race teams, racing in championships like the BTCC.
For garages using the Absolute Alignment Bluetooth 3D aligner, the procedure gets even easier. Unlike many competitors, the system does not rely on a tower placed at the front of the car, instead using sensors attached to the side of the ramp. Now, the procedure is as so:
1. Fit heads and 3D targets in the usual way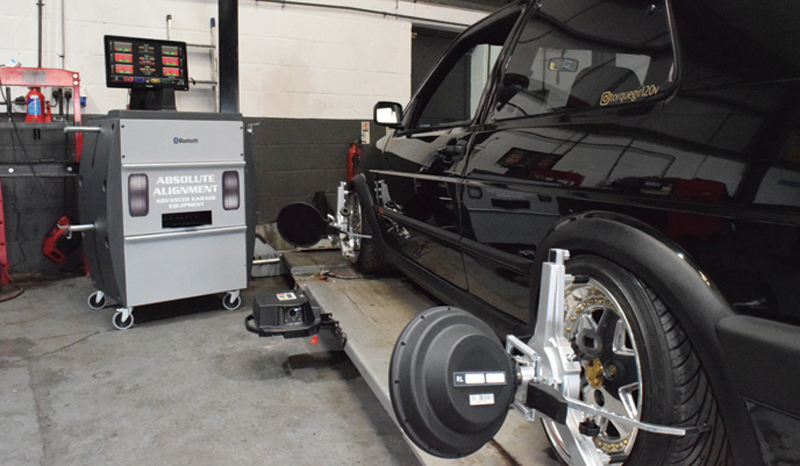 2. Select SPORT mode on the base unit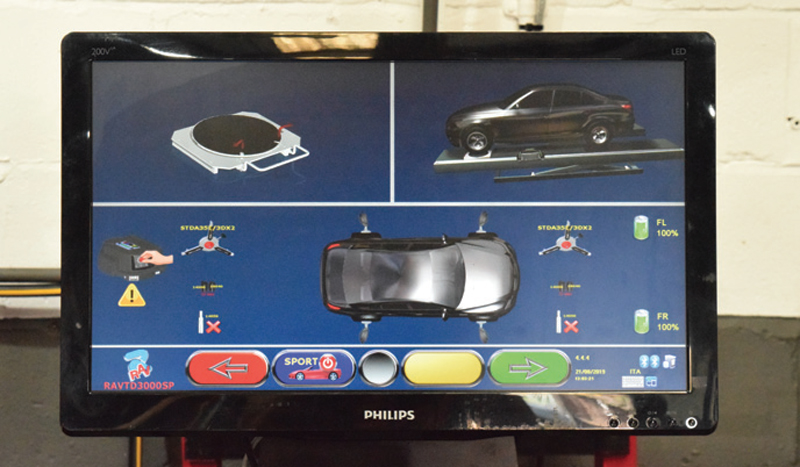 3. The cameras and heads should lift with the car on the ramp, take the live readings and adjust as normal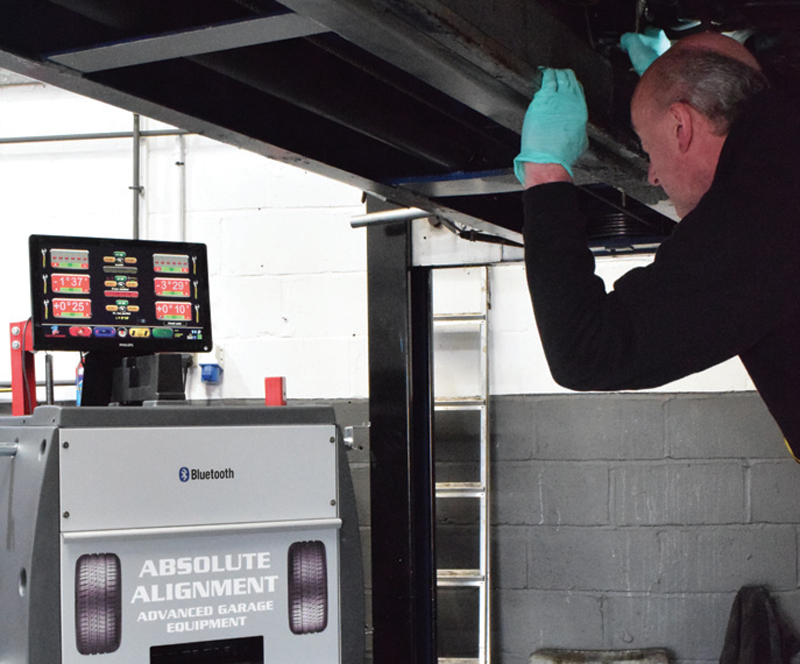 This shows how garages can subsequently increase their customer base by offering wheel alignment services to modified, lowered and performance cars.
---
For more information, click
here
.