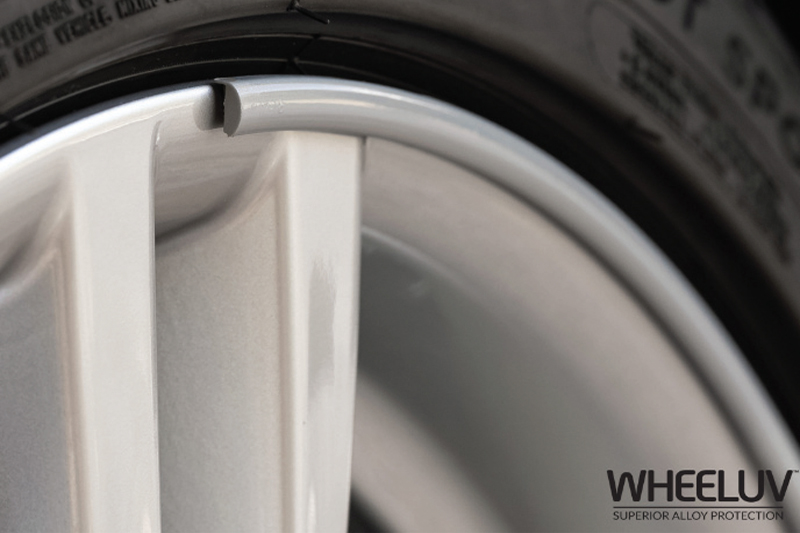 ---
With wet and wintry conditions now here, an increased risk of slippery road surfaces brings with it the potential for unnecessary damage to alloy wheels caused by kerb impact. James Taqvi, Director of Zalloys International Limited, manufacturer of WHEELUV Alloy Protection, explains how alloy wheel protection can help boost workshop profitability.
---
We launched WHEELUV Alloy Protection in 2017, initially to dealerships and OEMs. Having proven itself within this sector, we have now made it available to garages and workshops looking for a way to improve margins with a simple, fast process that offers a cost-effective solution for reducing the risk of wheel damage.
The system has been rigorously tested in the market. To date, it has been applied to over 50,000 wheels, thanks in part to its compatibility with most wheels and tyres, including diamond cut wheels and run flat tyres.
Its factory-fit appearance has helped us secure partnerships with some of the top global OEMs. Now, we are offering the aftermarket the opportunity to supply and fit a product that provides high profit margins, while its customers can benefit from a discreet and impact-resistant system.
Garages can also benefit from its cut-to-size protectors, which help to reduce the stock holding required, with each protector fitting wheels from 15 to 22". WHEELUV fitting processes have also been optimised for garage businesses, with no requirement to wash wheels or deflate tyres, saving labour costs due to shorter install times, and quick, easy fitting in under 30 minutes with no specialist tools, tyre deflation or bead breaking required.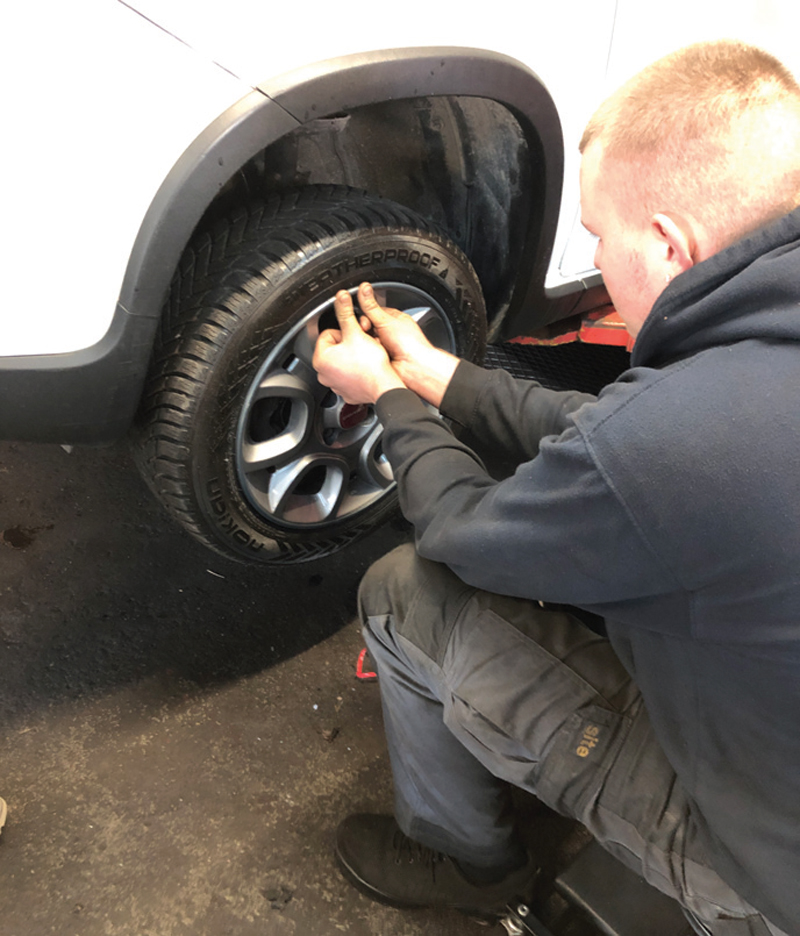 In order to ensure quality of the product, the components have been subjected to submersion tests in fuel, oil, brake fluid, and all major types of wheel cleaners (including acidic and basic products), along with other workshop products to ensure colour and functionality are unaffected – an area where our competitors have often fallen short.
With often treacherous road conditions increasing the chances of alloy wheel damage at this time of year, I believe the WHEELUV Alloy Protection system provides an ideal upsell opportunity during winter servicing.
Case study:
Ravenshead Garage
As a certified partner, Ravenshead Garage in Nottingham also cites alloy protection as being a significant sales opportunity, as Director Jonathan Juniper explained: "Within the space of a short time, I've gone from being a consumer having purchased a car with a set fitted, to now supplying them to my own customers. The protectors haven't faded during the three years they've been on my vehicle, so I can safely vouch for the fact that I am selling a product that I know first-hand does what it professes. Reasons for becoming a certified partner were simple – I can protect my customers' wheels and get paid at the same time."
He continued: "We have customers who have had the WHEELUV Alloy Protection system fitted on their old vehicles and want them fitted when they swap their cars, which gives us further confidence that the product works. We're looking at averaging sales of 20 sets per month, which will make us around £20,000 profit over the year."
---
For further information on joining the WHEELUV Alloy Protection Network of Certified Partners, click
here
.