---
Workshops have a responsibility to their customers, not just in relation to the standard of the work they undertake and the quality of replacement components they fit, but also in terms of the service and advice they offer. When it comes to filters, a workshop assumes the additional responsibility of ensuring that the customer is guarded against allergens and bacteria. Hella Hengst explains.
---
When it comes to vehicle performance, engine emissions and fuel costs, ensuring the regular replacement of the air, fuel and oil filters with a good quality substitute is of the utmost importance. Any workshop that would even consider either straying from the vehicle manufacturer's specified service schedule or turning to a low quality alternative replacement, is making a risky decision.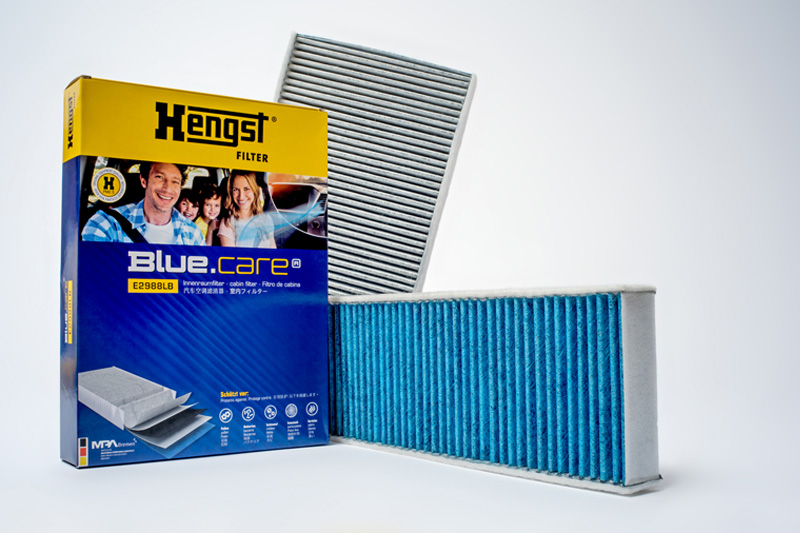 Where workshops can fall down is with the replacement – or lack of replacement – of the cabin filter, which affects the health and well-being of the vehicle's occupants, which is an equally important part of a customer- focused outlook.
Air quality is always in the headlines, and providing a healthy environment for customers is one of the ways that workshops can distinguish themselves from their competitors. Many studies have shown that the air quality inside a vehicle has a significant influence on safety. Indeed, when it is thick with pollutants, the driver's concentration can suffer, resulting in a higher risk of an accident.
Incredibly, up to 540,000L of air can enter the cabin for every hour of driving, and research has shown that this air is approximately five times more contaminated by exhaust gases, pollutants and allergens than air at the roadside.
Workshops therefore have a large part to play when it comes to the air quality within their customers' vehicles. By specifying a HELLA Hengst Blue.care cabin filter, the company suggests that technicians can optimise the air quality for the direct benefit of their customers, in terms of a reduction in pollutants within the vehicle, which aids the driver's concentration, makes them feel less tired and subsequently reduces the risk of accidents due to driver fatigue.
A standard cabin filter is certainly a good first step as, in addition to its protective role in the air conditioning system, it will remove pollen and fine dust, whereas a carbon activated version goes one step further by filtering out bad odours and hazardous gases such as ozone, smog and exhaust gases. However, the HELLA Hengst Blue.care filter also neutralises allergens and bacteria, making the environment particularly suitable for the family car.
Its first line of defence comes through an electrostatic medium that keeps out coarse particles, which is supported by a filter fleece that increases its dust retention capacity. An active carbon layer separates out vapours, odours and harmful gases, while so called 'meltblown' medium filters out fine dust, including micro-particles with diameters smaller than 2.5μm. Finally, the biofunctional layer contains nanosilver, which has an anti- microbial effect and jointly provides the five level protection from pollen, dust, mold/spores, odours and bacteria that makes the Blue.care the filter of choice for the discerning workshop.
Due to the sheer quantity of air that cabin filters have to cope with, HELLA Hengst recommends that they are replaced annually or every 10,000 miles, whichever comes first. However, vehicles that spend most of their time being driven in busy traffic – like the typical school run – should have them changed twice a year, irrespective of their annual mileage.
---
For more information about the filters available from
HELLA Hengst, click here
.