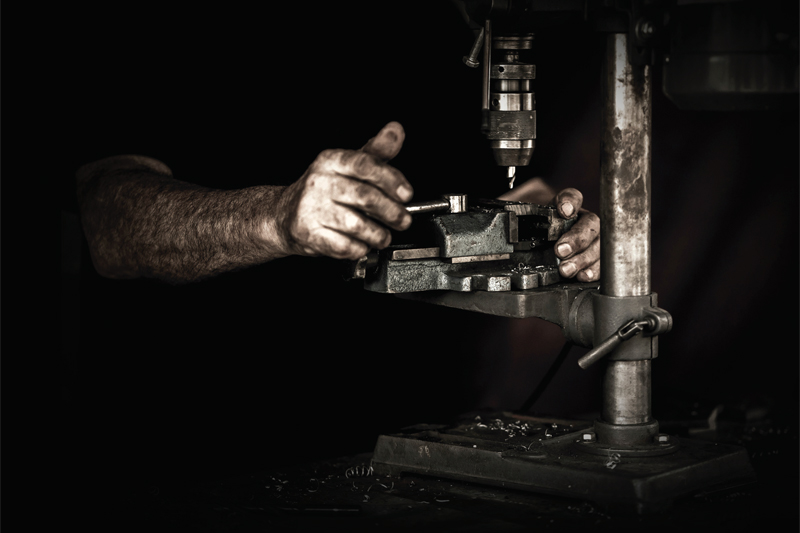 ---
Chris Wakefield, Vice President, European Marketing & Product Development, GOJO Industries-Europe Ltd., discusses the importance of hand hygiene for the automotive repair sector in the midst of the pandemic.
---
2020 was known as the year of the coronavirus crisis. The pandemic has caused devastation across the globe, from people's health and wellbeing to world economies. Handwashing has been the first line of defence in preventing the spread of this disease and as a result, awareness of the link between hand hygiene and health has grown phenomenally.
However, whilst it has been a hot topic, most of the conversation has focussed on light or no soil environments, such as healthcare facilities, schools, and shops. Of course, hygiene must be upheld in these environments, but we must not forget workers in blue collar industries either.
Preventing the spread
Hand hygiene is just as important for people working in garages and workshops. As well as looking and feeling unpleasant, dirty hands bring the risk of spreading soils and stains to other surfaces. And in light of the pandemic, we need to remember that harmful viruses such as COVID-19 can persist under dirt on soiled hands, so it is vital to make sure soils are completely removed.
For the tough soils experienced by mechanics, sanitising gel or regular soap and water is not enough to effectively clean skin or eliminate germs. Vigorous scrubbing or using products laden with harsh chemicals can damage skin, potentially leading to occupational dermatitis. Not only painful, this can also lower productivity at work, since hands are arguably the most essential tool of all when employed in skilled trades.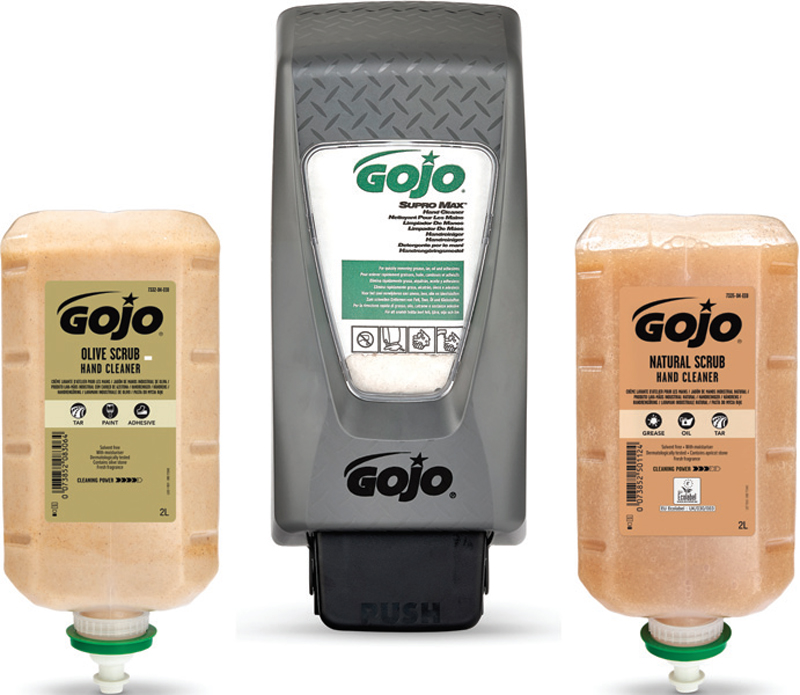 Choosing the right product
Workers who regularly sustain heavy soils, such as grease, oil, and paint, require access to specialist hand cleaners. These must not only be strong enough to defeat heavy dirt and grime, but also be kind to the skin.
Rather than applying excessive chemicals onto existing soils, the latest products use high levels of natural ingredients, such as GOJO Natural and Olive Hand Cleaners.
Using plant-based scrubbers, they remove medium and heavy-duty soils, including grease, carbon black, caulk, graphite, adhesive, paint, sealant, and tar with minimum fuss. Furthermore, they are enriched with moisturising agents to care for hardworking hands. They are also a sustainable purchase, containing high levels of biodegradable ingredients and are compatible with GOJO's robust dispensing systems.
Quality dispensers offer portion-controlled dosage to help minimise waste. They come with a variety of mounting accessories, so they can be easily fitted in different settings, such as in workshops or garages. They also feature a fresh valve with each refill to ensure there are no leaks, clogs, or contamination.
In the midst of a pandemic, it is imperative to provide mechanics with access to high quality, specialist hand cleaners to prevent the spread of infection. And after all, choosing the right hand-cleaning products means workers will have the right tools for the job.
---
For more information, call 01908 588444 or click
here
.