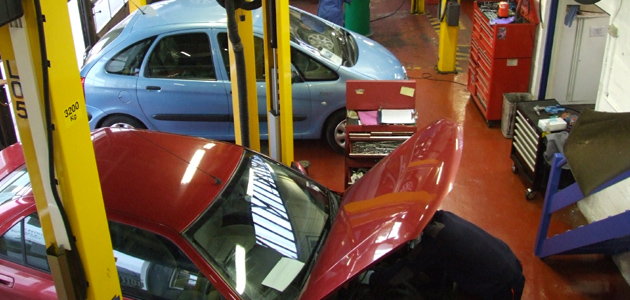 You invest a lot of money in your equipment. It is what enables you to work effectively.
It is vital therefore that you ensure it is correctly insured. Whether it is owned outright, leased or subject to some form of lease finance, you are probably responsible for insuring it. You may also agree to insure employees' tools used in carrying out your business.
In essence, there are four main things you need to check:
1. Your policy provides cover for the type of equipment you own;
2. You've adequately insured the value of all equipment under the terms of your policy;
3. Your equipment is maintained in a safe and legal manner;
4. You're able to comply with any special warranties and conditions (e.g. the storage/control of equipment off-site) in the policy.
Policy cover
If you have any significant value of garage equipment, it is very likely you trade from purpose-built or adapted premises. As such, you will probably need a 'combined' motor trade policy covering your 'road risks', liabilities and property.
The property section will cover a number of different elements, such as the buildings (if you're required to insure them), portable hand tools and your garage equipment. You should read the policy carefully to ensure that the sections of cover provide you with the protection you require.
Sum insured
An insurance policy will have a specified sum insured for each section of cover. In some cases, it may include what are referred to as 'inner' or 'sub' limits.
Specific sub-limits may apply to the buildings and contents sections of the policy. For example, portable hand tools whilst away from your business premises may be subject to a sub-limit. This is the maximum amount covered.
What is important is that you: (a) ensure this is sufficient for your needs; and (b) you ensure the total value of all equipment is correctly calculated. If you fail to do this, and you have a claim, it is possible that you will not be paid in full. This is known as 'underinsurance' and will be explained in your policy wording.
Equipment safety and testing
Much of the equipment you use in the garage will be subject to regulatory requirements that it is tested for safety at prescribed periods of time. For example, the Lifting Operations and Lifting Equipment Regulations 1998 will apply to all vehicle lifts and require them to be inspected by a 'competent person' every six months.  The same regulations apply to most lifting equipment in a garage.
And finally…
You should always review your sums insured if you buy or lease any new tools or equipment. With some pieces of equipment costing many thousands of pounds, the total value of your equipment could escalate very quickly. If you are ever in any doubt, seek advice from your insurance broker.
GET YOUR SUMS RIGHT!
Road Runner has produced a short check list to help you identify all your equipment and calculate the overall sum insured you need. You can download this at: www.roadrunnerinsurance.co.uk/checklist