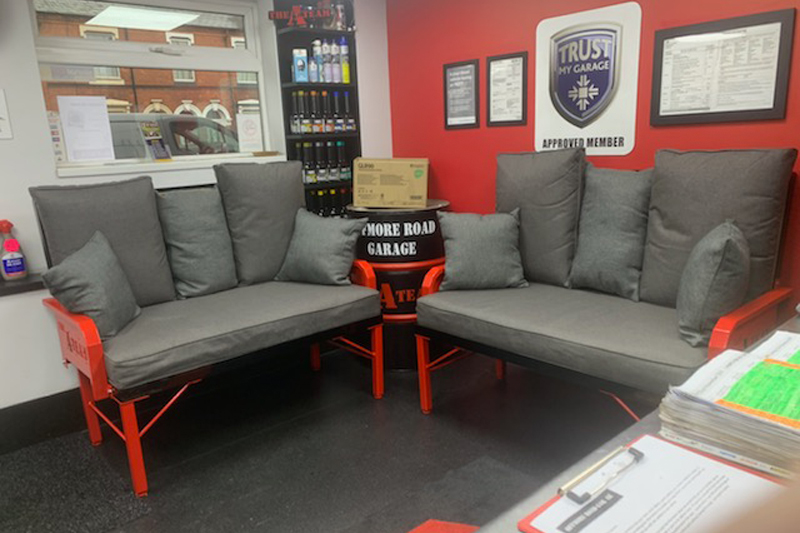 ---
Offmore Road Garage was one of the first in the UK to sign up to FlexFuel, with owner Neil Chapman clearly seeing the benefits. The garage, located near Kidderminster, caters for all types of servicing and MOT requirements, with hydrogen cleaning a popular offering. PMM finds out more…
---
Offmore Road Garage is an independent workshop that has been operating for 18 years, employs four technicians and sees a steady stream of customers taking up its offer of servicing and repair. Since late 2018, the site has also been offering FlexFuel hydrogen engine cleaning, a service that is becoming popular across the country.
"FlexFuel contacted me and offered to conduct a demonstration on my own van," Neil explained. "The guys did a clean on it, and when I took it out afterwards, I could immediately feel the effect; the van ran smoother, quieter, it was more responsive, almost like a different vehicle.
"At that point, I could understand what the FlexFuel process did and decided to take the machine on."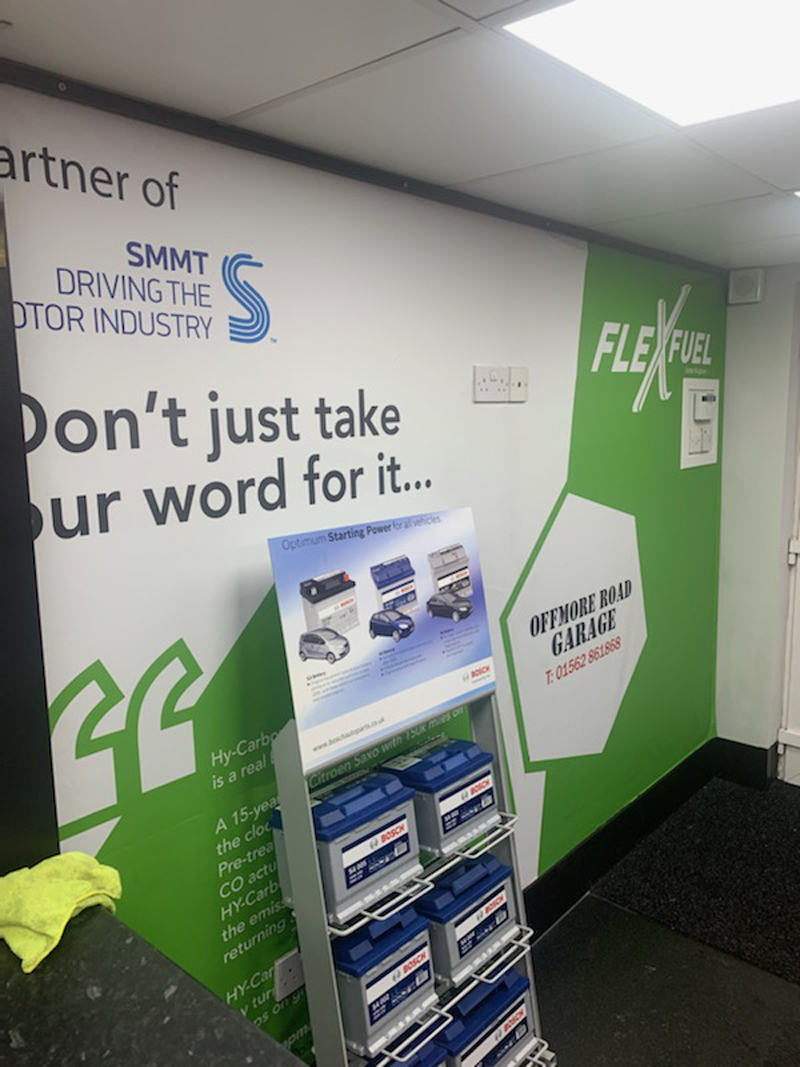 There was also the environmental aspect to consider: "FlexFuel is good for the environment. We have had many cars in that have failed their MOT horrendously on emissions, and after running a FlexFuel treatment, we have been able to pass them. So, taking these vehicles and improving their emissions is only a good thing," added Neil.
Ensuring a thorough clean is essential as Neil noted: "One of the factors that I was interested in is the EGR pilot, which we can connect subject to accessibility."
The EGR pilot pulses the EGR valve, ensuring a good decarbonising around the flap as well as in the channel itself.
Business benefits
The FlexFuel clean requires minimal effort, and once running, technicians can get on with other jobs.
"It is not labour intensive, we just check the vehicle is running effectively while it is cleaning, then the vehicle is ready to go," Neil commented. "You free yourself up to do other work and, therefore, potentially double your work rate and income from jobs."
When asked about tips for using FlexFuel, Neil elaborated, "You have to talk to customers about the service, telling them about the benefits and the reasons why they should consider it. I have said to customers that if they do not feel a difference, they can have their money back. I've never had to refund a customer.
"It is an additional revenue stream. We can put it on as a service and sell it as an annual package, encouraging customers to come back and ensure their vehicle retains its best possible performance."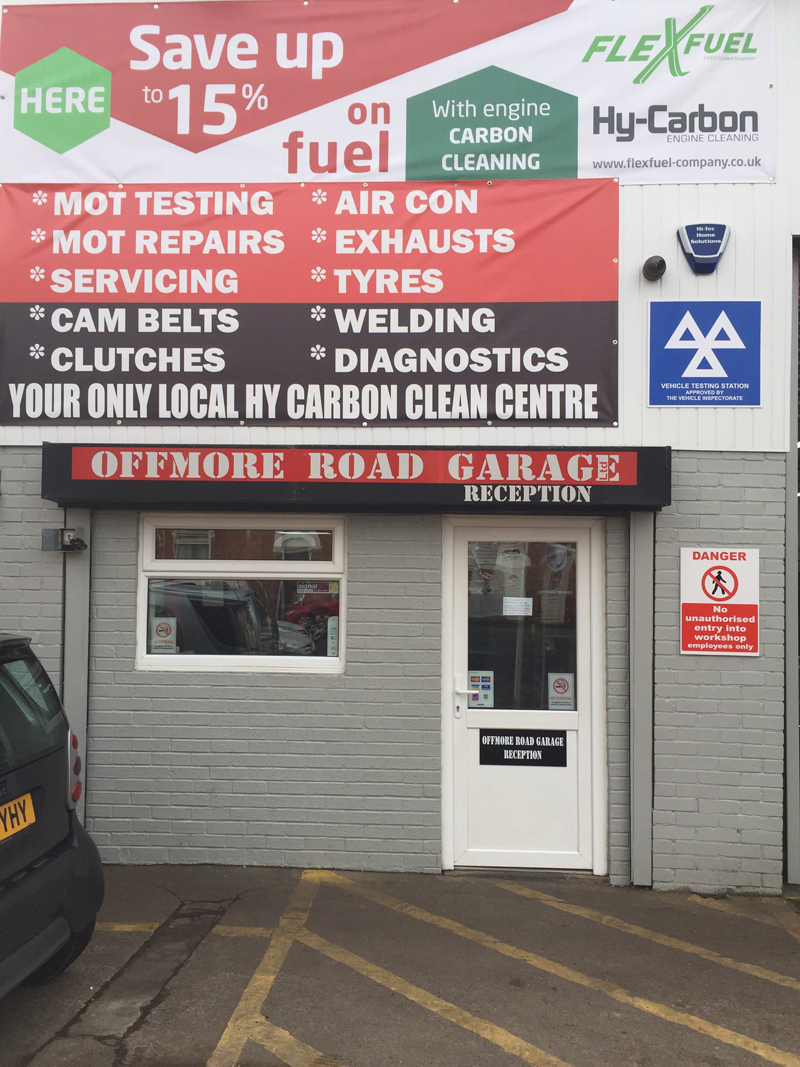 Coronavirus response
On March 24th, following the Government's initiation of lockdown procedures, Neil decided to close the garage. With new procedures in place, Offmore Road Garage has now reopened, and business is returning to a 'new normal'.
"Throughout lockdown, FlexFuel has been on hand to provide support where we needed it," Neil continued. "I work with dozens of suppliers, and FlexFuel I see as a true partner. It is not only my view, but the view of countless other partners within the FlexFuel network. We will soon be provided with our own FlexFuel safety masks, and the team has been constantly in touch to see how we are managing."
The Hy-Carbon machine sits perfectly alongside Offmore Road Garage's wider car servicing offering. There are no consumables and no maintenance required, it is 100% standalone and requires next to zero manual intervention – ideal under current safety guidance.
---
For more information on FlexFuel, click
here
.