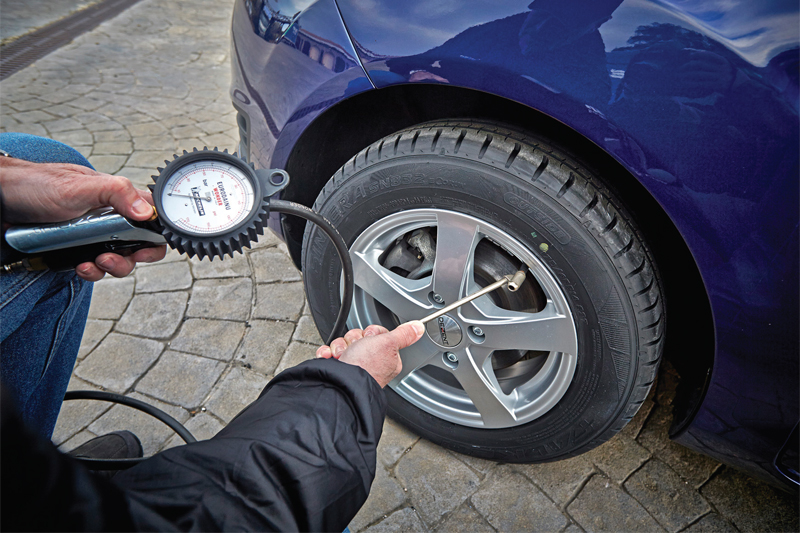 ---
With around 7% of MOT failures caused by tyre defects, manufacturer Falken Tyres presents the most common tyre faults that cause MOT failure, and urges garages to highlight the importance of regular customer checks.
---
Recent DVSA statistics indicate that tyre defects are the fourth most common cause of MOT failure, accounting for over two million failures annually in the UK. As well as creating a major safety risk, drivers may also face a £10,000 fine and 12 penalty points.
"Awareness of tyre safety and maintenance in the UK can be significantly improved," explained Andreas Giese, Senior Manager Corporate Planning and Product Planning of Falken Tyre Europe.
"With a palm-sized contact patch being the only thing keeping a car on the road, we're calling on garages to encourage regular customer checks and to highlight defects so motorists can better understand the risks and avoid costly and inconvenient MOT failures.
"Simple checks conducted regularly can help prevent inconvenient and potentially costly MOT failures, prolong the life of their tyres, save on fuel cost and – most vitally – keep themselves, passengers, and fellow motorists safe," said Andreas. Here, Falken highlights some of the most common tyre-related causes of MOT failures.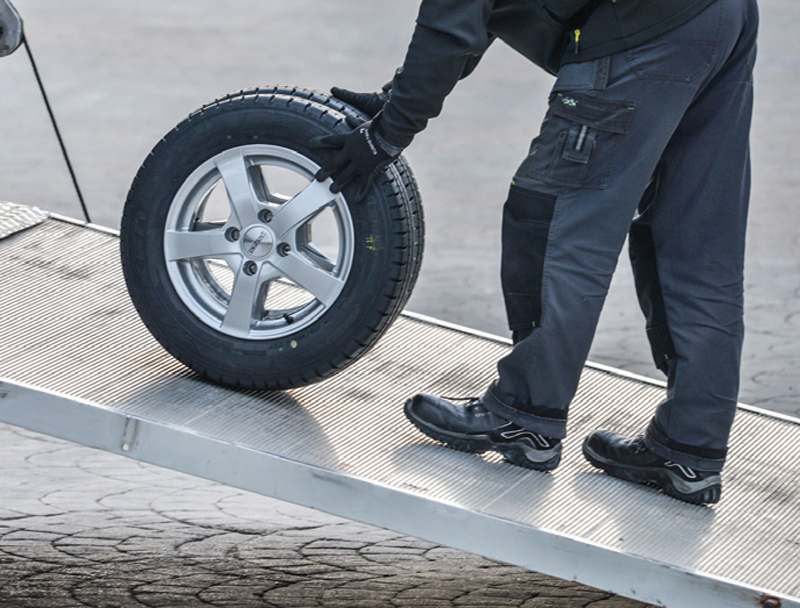 Worn tread
Shockingly, tyres worn beyond the 1.6mm legal minimum tread depth are the most common culprit of MOT tyre failure – research shows that one in four tyres are already illegal when replaced. Treads have been expertly engineered to effectively disperse water away from the contact patch, and as the tyre becomes worn, this becomes less efficient, resulting in reduced grip.
Motorists can check to see if they are road legal by placing a 20p piece inside the tyre treads at different places across the tyre's width. If they can see any of the coin's outer rim, then a new set of tyres is legally required. While 1.6mm is the legal minimum, there is pressure from within the industry to increase this to a 3mm.
Cuts and bulges in tyre sidewalls
Potholes, kerbs and sharp objects can cause a tear, gouge, bulge or bubble in the tyre sidewall, which compromises the tyre's structure and its ability to withstand pressure. Should the sidewall be damaged, motorists are at greater risk of a high-speed blowout or serious accident. It will also result in an immediate MOT failure.
Steering clear of kerbs and damaged road surfaces, as well as ensuring the correct tyre pressures are being used, will help avoid sidewall damage. Motorists should inspect their tyres for abnormalities on a regular basis, especially in winter and early spring when potholes are prevalent, and contact a tyre expert if they notice anything unusual.
TPMS malfunction
A Tyre Pressure Monitoring System (TPMS) uses electronic sensors to measure tyre pressure, indicating a drop or increase in pressure through a dashboard warning light. Many don't realise the TPMS system is inspected as part of the MOT – if found faulty, it will result in test failure. Motorists should be reminded to reset the TPMS when changing tyre pressures and to get the system serviced when changing tyres.
---
For more information on Falken Tyre's offering, click
here
.