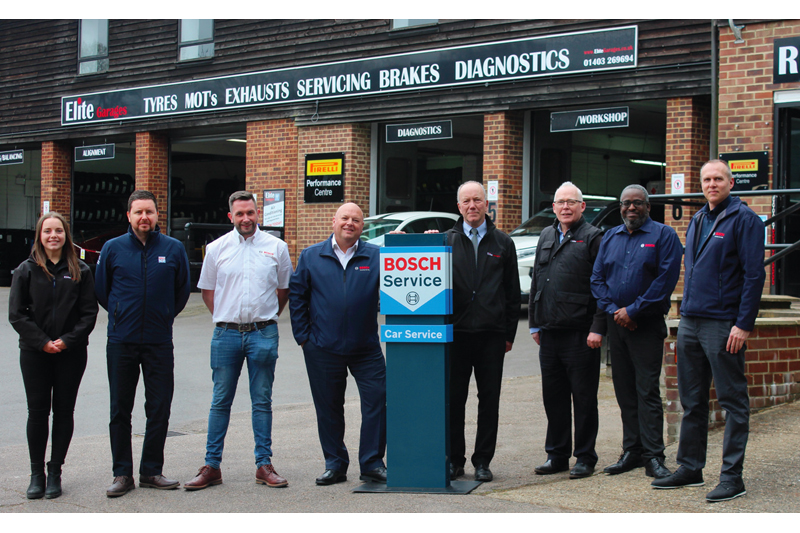 ---
Elite Garages is largest independent garage group to join the Bosch Car Service UK network, with all 16 of its branches joining.
---
Elite Garages is one of the south's leading independent tyre, MOT and car service operators and it employs around 300 people. With this partnership, Elite benefits from Bosch Car Service's global reputation. BCS aims to support independent garages at all levels of their daily operation, from parts and workshop equipment to helping improve the efficiency of everyday processes. Every detail is taken care of, right down to external signage, business stationery and marketing initiatives. Elite Garages ensures every customer receives an outstanding experience.
As well as 16 vehicle repair centres, Elite Garages operates nine petrol stations, 10 convenience stores, a major tyre wholesale business and a rental property business.
Expert advice
David Lomas, the head of Bosch Car Service, said: "Everyone here is looking forward to working with our new partners at Elite Garages. Like all the partners in our network, Elite Garages provide expert advice, repairs and service and they have a long history of running a successful company. We have more than 350 BCS locations across the UK and Ireland and we're excited to expand that to include Elite Garages' network across southern and south east England."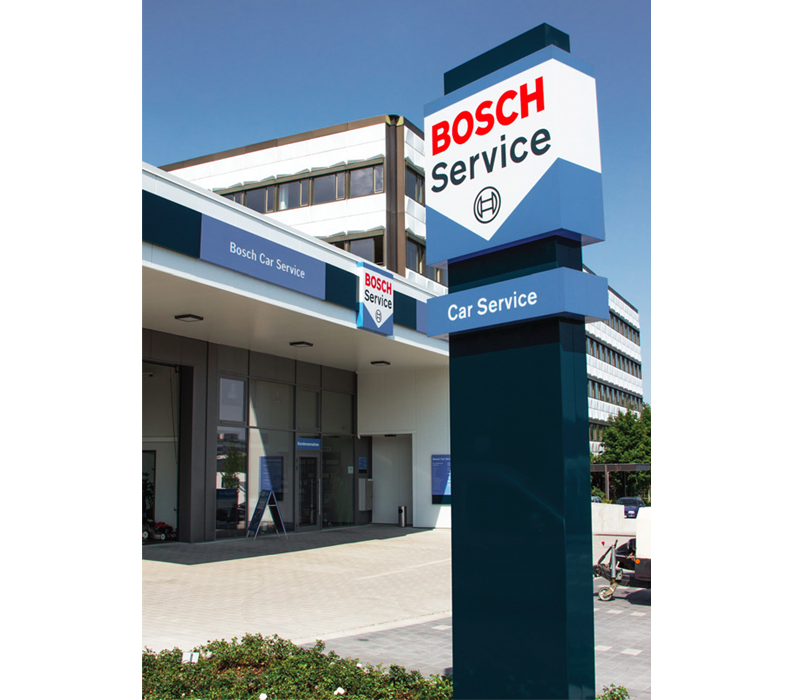 Business support
Richard Whittemore, Managing Director at Elite Garages, said: "We're thrilled to announce our new partnership with Bosch Car Service, which provides a professional workshop concept, business support and a premium national brand. We visited the Bosch Car Service stand at a trade event in 2022 and the concept sounded very interesting. We had several meetings, and it became clear that the BCS programme would be mutually beneficial for our businesses. We can build on our well-known family business in partnership with Bosch. As our company continues to grow, we knew it was the right time to partner with another well-established premium automotive brand."
Kelsie Whittemore, Elite Garages Management, said: "We wanted to partner with a premium brand like Bosch who have the trust, confidence, training and equipment expertise to support our business. And we also wanted to have ability to use the Bosch corporate training programmes to support with staff recruitment and retention. The other key focus areas within Bosch are their expertise in Electric and Hybrid vehicles and also the Advanced Driver Assistance Systems (ADAS)."
More than 15,000 workshops
The Bosch Car Service network began in 1921 and it now has more than 15,000 authorised workshops in 150 countries around the world. This year Bosch is celebrating 125 years since it began operating in the United Kingdom. The founder of the company, Robert Bosch, opened a sales office in London in 1898 and the UK was the first country he entered as his company rapidly spread throughout the world after being established in Stuttgart, Germany.
Bosch Car Service is a network of independent garages that deliver high quality vehicle servicing, maintenance, and repairs for all makes and models. Bosch Car Service offers a full range of services and ensures affordable quality that consumers can trust. All garages that are a part of the network commit to a strict Code of Practice that is recognised by the Chartered Trading Standards Institute.
---
Want to know more? For more information click
here.