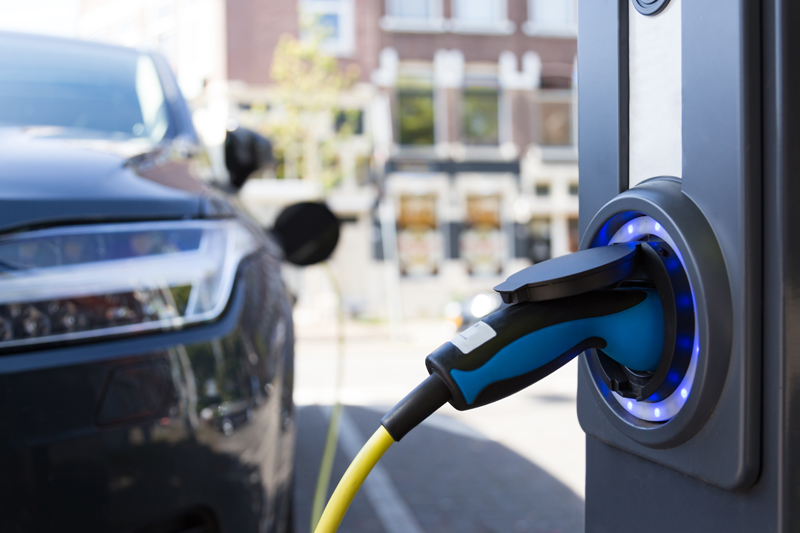 Photo Credit To AdobeStock.com/DavidSch
---
Training Specialist, Steve Carter, looks at what are said to be some of the myths around the development of electric vehicles (EV).
---
When it comes to electric vehicles, there still seems to be a lot of confusion as to the facts around their development and capabilities.
We are currently under euro 6c emission standard and only a handful of manufacturers can meet these targets at present. 2020 sees the introduction of euro 7 which will impose lower CO2 limits making it unlikely for sole petrol and diesel cars to meet the new targets.
2025 is euro 8 and in a meeting with several vehicle manufacturers during the IMI steering committee on the new EV qualification, it was revealed that most do not think it will be commercially viable to produce an internal combustion engine (ICE) car to comply with this new limit.
The automotive industry has so far stated that it will invest over $100 billion in EV technology. The VW scandal has certainly accelerated these developments but such investments would have taken careful consideration. And remember, a well-respected executive of a major European car manufacturer stated at an investors meeting last month that the automotive industry will change more in the next five years than in the last 50.
The world of EV
"If we all charge our cars at the same time, the country would be blacked out."
I hear this all the time and it's a perfect example of a worn out reason why EV will never work but this just demonstrates a lack of knowledge and understanding.
As it stands, the national grid would be able to support 50% of all the cars on the road today being electric vehicles. The government has invested £60 million in to this technology for planned improvements including vehicle-to-grid support. The national grid have also released a press statement that they would be more than capable of coping with a full EV market from 2030 and are in fact calling for the end of ICE vehicles from 2030 which is 10 years sooner than the government's current plans.
"Are we not just substituting emissions from cars to power stations?"
Last year the UK produced over 50% of its electricity from renewable/low-carbon sources and this is said to grow to 75% by 2025. For the power stations that remain, it's far easier to control the emissions from 20 power stations than 20 million cars.
"Are electric vehicles really better for the environment?" 
Most electric vehicles use permanent magnetic AC (PMAC) motors, which are at least 95% efficient. To produce one gallon of petrol or diesel requires 10 kWh of energy and therefore the average car would be lucky to cover 50 miles. A Nissan Leaf could almost cover the same mileage just on the energy used to make the gallon of fuel.
"How much will it cost to replace my battery?"
Tesla and Nissan recently released battery data from the past eight years and the information shows that at 150,000 miles, most battery packs lose about 10% of their range. At 300,000 miles, the battery packs lose about 30% of their range. So the question of needing to replace a battery is no different from asking when you would need to replace your engine. The vastly improved understanding of thermal management and battery cell degradation has allowed us to see huge developments and improvements in battery life and efficiency.
"We don't have enough lithium to produce the number of battery packs we need and we could run out in the next five years."
Data from the US Geological Survey last year predicted that even with the tremendous growth in electric vehicles, we would use less than 1% of the Earth's current known recoverable lithium over the next 15 years.
Over the past four months, the first 100 technicians on the Autocare & United Garage Services network training programme have successfully completed the newly approved IMI 603 EV qualification. Now is the time to prepare yourself for the next generation of vehicle technology by becoming a competently trained electric vehicle technician so you can work safely with confidence.