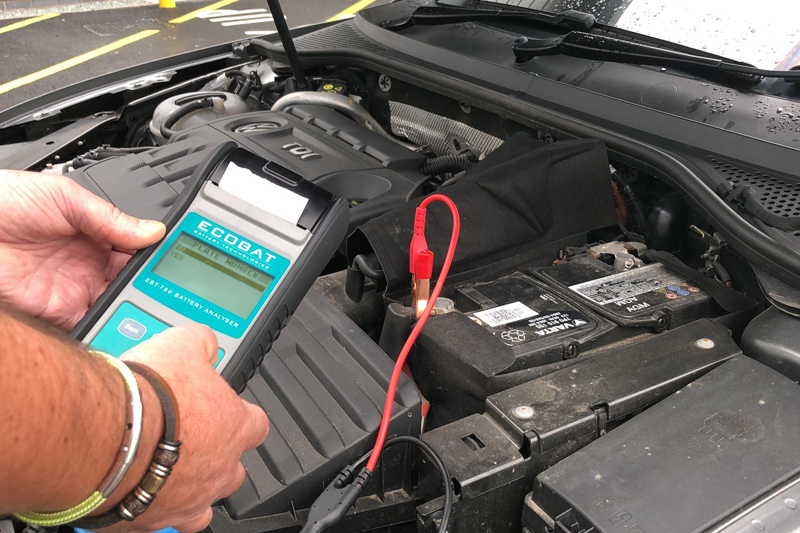 ---
As all technicians know by now, AGM and EFB batteries are becoming increasingly common within vehicles, which means it is essential that you have the right tool for testing close at hand. Introducing, the EBT780.
---
Due to the fact that the majority of vehicle breakdowns remain battery related, assessing the battery's condition is of paramount importance to the technicians responsible for correctly diagnosing faults and identifying any underlying causes.
As important as this is for a vehicle fitted with a traditional SLI (starter, lights and ignition) battery, it is absolutely crucial in a start-stop equipped micro hybrid, which will rely on either an AGM (absorbent glass mat) or EFB (enhanced flooded battery) for its power supply. To enable technicians to assess the battery and accurately diagnose the root of the problem, ECOBAT Battery Technologies (ECOBAT) has recently introduced its EBT780 battery analyser and test tool.
"The EBT780 is a specialist tool designed to help garages fully evaluate the battery in order for them to make the correct decisions during the repair process," explained ECOBAT's Marketing Manager, Laura Jones. "Therefore, in addition to its function as a voltmeter, the tool, which can be personalised for up to four technicians, provides users with multiple test options, the first being the battery test, a procedure that can be carried out with the battery in or out of the vehicle. This yields one of five results from 'Good', which means the battery is in good condition, to 'Bad Cell Replace', which highlights that the battery has a faulty cell and it should be replaced."
Alongside the core battery test, the tool also provides a cranking test option, as well as a charging system test, which is particularly important for the growing number of vehicles equipped with start-stop technology.
"One of the invaluable features of this vital piece of equipment is that it allows users to print the onscreen result, which can be given to the vehicle owner so that they too can understand the true condition of the battery," Laura continued. "This makes it easy for technicians to demonstrate whether it needs to be replaced or is still fit for purpose.
"Battery testing is a principle that ECOBAT recommends technicians conduct on every vehicle that enters the workshop, because battery-related issues are still the most common cause of vehicle breakdown. Therefore, irrespective of what the vehicle is originally booked in for or whether it is or isn't equipped with a start-stop function, testing provides an instant sales opportunity, and, in addition to its problem-solving diagnostic capabilities, the EBT780 is the ideal tool to use."
---
For further details, contact Ecobat Battery Technologies on 01743 218500, or click
here
.