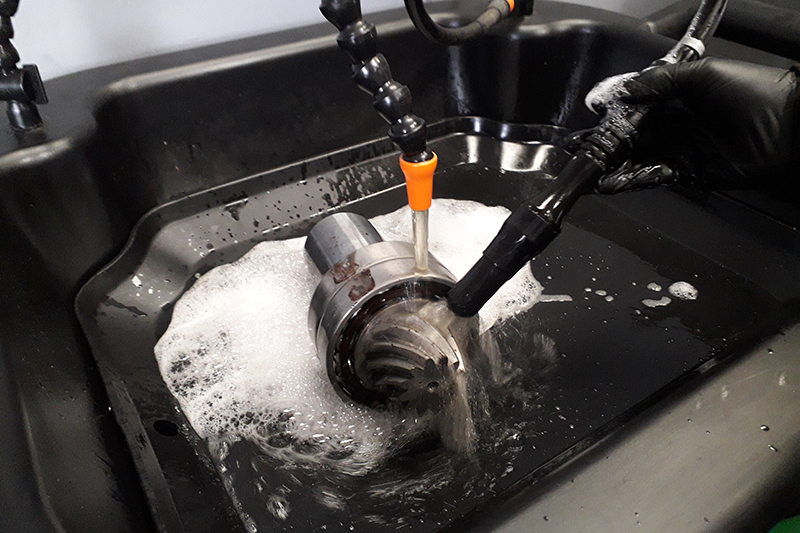 ---
Could investing in the right user-friendly tools keep your business healthy and your workforce happy? Rozone's ROwasher green parts washing experts walk us through the benefits of environmentally advanced cleaning and its money savings.
---
The UK's independent garage sector accounts for 83 per cent of all garage businesses in the UK, and is thriving, according to the IGA, despite increasing costs and the complexities of new vehicle technology. But it warns that garages must continue investing in more technologically advanced tools, equipment, and machines to succeed.
Keeping vehicle components clean is essential to preserving parts and extending their lifespan. Helping customers prevent costly repairs through regular, thorough cleaning is part of excellent customer care and will keep customers loyal to you.
Investing in the right tool for the job will increase service efficiency, keep technicians happy, save money and reduce the headaches in your service operation.
Beth Jones, ROwasher's Customer Relationship Manager, says: "The self-recycling ROwasher is a powerful cleaning alternative to solvents. It makes parts cleaning a quicker, safer, and more pleasant experience. This clever parts washer safeguards the health and safety of staff and customers, whilst lowering impact on the environment – and the electricity bill. We have developed the most technologically and environmentally advanced parts washer, fluid and filter combination on the UK market, through a partnership with scientists at Wolverhampton University. The ROwasher has a host of "green" credentials and features a built-in energy saving eco-mode.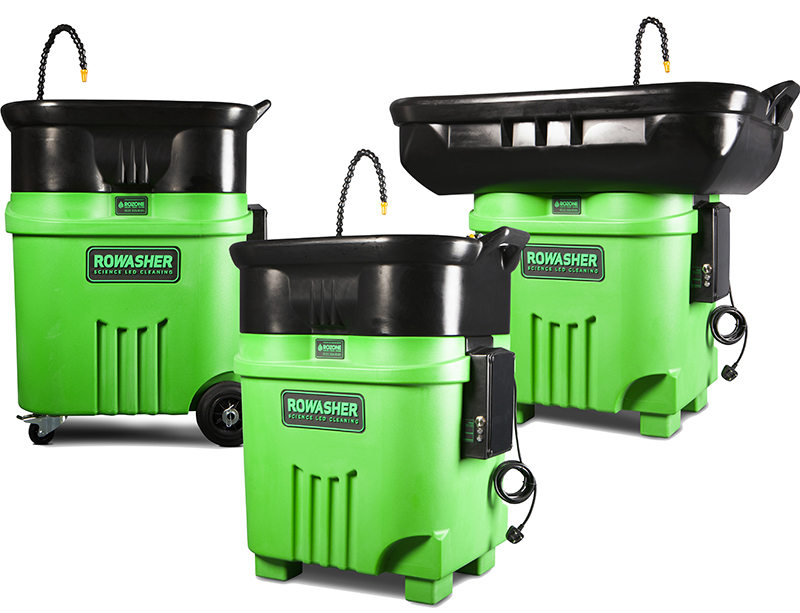 "We have worked closely with our independent workshop customers to provide the right cleaning solution – the fluid degreases motor oil and grease deposits fast, leaving no residue, whilst our range of parts washer machines suit any workshop space, from a mobile unit that can be wheeled between workstations for speed and efficiency, to an XL two-person cleaning station – all work using the same process."
Bioremediation
Beth Jones explains: "The ROwasher uses the science of bioremediation to clean oily and dirty parts. In its simplest description, bioremediation is the process of introducing oil eating microbes into an environment, to produce a natural, safe, and effective way of cleaning. Bioremediation is nature fixing nature, to dramatically reduce waste fluid generation, and cut the expense of hazardous waste removal, as well as assisting compliance with legislation such as ISO14001."
Lower cost
The cost of running an independent business is rising fast; with energy bills set to double and wage bills going up through National Insurance and minimum wage increases.
Business operators are looking for any way to save costs. ROwasher features a built-in energy saving Eco Mode, where the temperature drops from 42°C to 37°C when not in use for four hours (overnight and weekends) – a reassuring saving on the electricity bill.
Beth Jones comments: "We know through extensive comparative laboratory trials that the ROwasher offers a 42% reduction in energy costs compared to a leading parts washer competitor.
"It poses no risk to the health and safety of technicians and keeps hands warm in winter! Our customers tell us that it is more pleasant to use with minimal PPE, it releases no harmful vapours, and they don't go home smelling of solvents!"
---
Want to know more? For more information, click
here
.