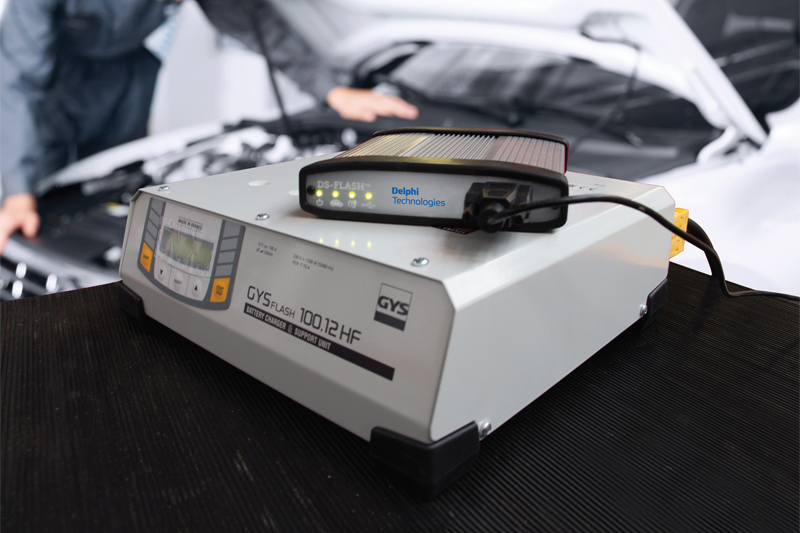 ---
Pass-Thru diagnostic tools allow independent garages to access dealer-level programming, but there's still a lack of awareness on the benefits that they can bring.
---
Since 2009, when EU regulation J2534 stated that all independent workshops must be provided with access to vehicle manufacturer (VM) data, independent garages have been able to access official software that aids the repair and maintenance of increasingly complex vehicles.
However, despite there being a sizeable opportunity for independent garages to rival main dealer service offerings via this legislation, the number of garages optimising its efficiency and financial gains is relatively low. The latest Pass-Thru capabilities are now readily available, but those independent garages and technicians who are using them are in the minority.
The consensus is that this is largely down to a lack of understanding – many are simply unaware that this is fast-becoming an essential piece of workshop equipment needed to service today's technologically advanced vehicles.
Vehicle diagnostics expert, Delphi Technologies, believes that Pass-Thru technology gives independents the ability to not only enhance revenue and efficiently repair vehicles, but meet customer expectations, too.
"Our DS-Flash™ Pass-Thru technology ensures VM dealer networks are no longer able to keep lucrative servicing and repair work for themselves," explained Paul Sinderberry, UK Technical Sales Manager, Delphi Technologies. "But importantly, it also allows those garages to handle the repairs themselves without having to call on a main dealer for assistance. This is what customers expect. When they see that their often-preferred local garage can't complete the work without the support of a dealer, usually resulting in a longer, more costly repair, it can impact their future loyalty."
He continued, "It's a scenario that is likely to become even more commonplace as manufacturers equip their vehicles with increasingly advanced software and electronics. The days of simply fixing an issue with a 'plug and play' replacement ECU are very much a thing of the past. In fact, there are already some vehicles where our Pass-Thru device is the only alternative to the dealer tool.
"For garages with Pass-Thru capability there's also the potential for them to optimise revenue through other garages approaching them as a more cost-effective alternative to a main dealer."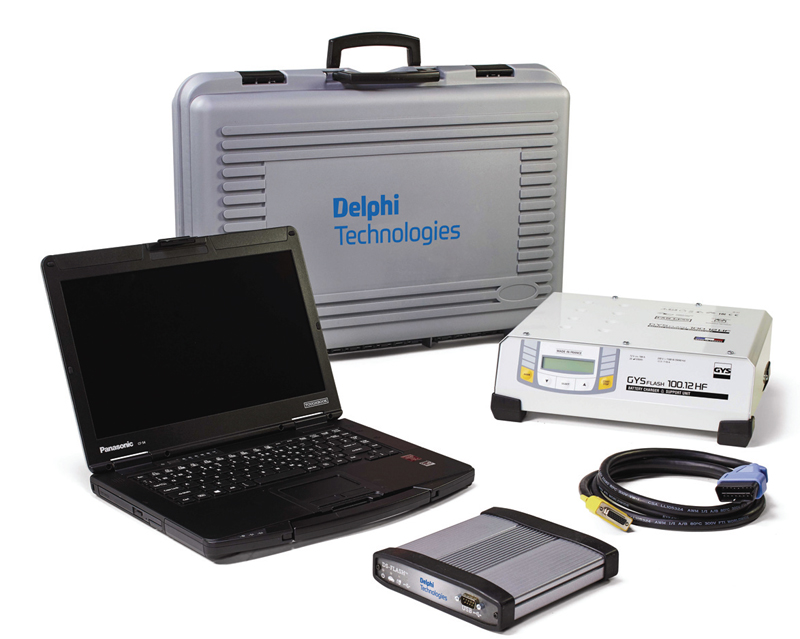 However, while Pass-Thru technology aims to tackle complex software issues, it can be surprisingly easy to master. With Delphi Technologies' J2534 solution, it's possible to have access to VM data from scratch in as little as three hours, excluding passing through any security checks that are imposed by manufacturers. For simplicity and ease-of-use, all data can be accessed by one laptop that is widely compatible with manufacturers' systems, negating the need for multiple laptops for different brands.
What sets Delphi Technologies' solution apart is that it comes with essential training. "It's something that is vital for any garage looking to get the most from Pass-Thru technology. That's why we provide on-site setup plus training, including assisting customers with permission to access the data via VM web portals," added Paul.
"Once operational, independent garage technicians can download and update software, as well as update digital service history records, to the same level as the vehicle manufacturer. This makes their job significantly easier and provides a main dealer service at an independent's price."
Garages pay a fee to vehicle manufacturers to access their data, with each employing their own payment schemes. Some offer a one-off payment or a 'Pay as You Go' option, where independents only pay vehicle manufacturers for the time they're physically accessing vital information using the tool. This enables garages that are not single-brand specialists to provide dealer-level servicing and diagnostics across a far broader range of manufacturers than would have previously been possible.
Delphi Technologies' DS-Flash™ Pass-Thru diagnostic tool kit is fully compliant with the vehicle manufacturer's programming requirements, and is equipped with a DS-Flash™ VCI, cables, preinstalled toolbox software, and a robust laptop PC designed for the workshop environment. The PC is pre-configured for VAG Group, BMW, MINI, Vauxhall, Chevrolet (Europe), Toyota, Lexus and Jaguar Land Rover. It is also available with or without a battery support unit.
---
For more information on Delphi's DS-Flash Pass-Thru diagnostic tool kit, click
here
.