---
PMM Editor's Viewpoint April 2019.
---
Our cover story this month was inspired by a recent Electric Vehicle Advisory Group meeting, which was hosted by the Institute of the Motor Industry (IMI) and attended by a veritable who's who of the aftermarket. The topic under consideration was the proliferation of hybrid and electric vehicles, and the subsequent need for appropriate Professional Standards to safeguard the motor trade.
It has long been the case – much to many in the industry's frustration – that anyone can set up a garage and start repairing vehicles for money. The great shame of this is that there's nothing 'official' to differentiate between an amateur outfit and one that operates to a far higher level of skill and professionalism. There are of course all sorts of accreditations and brand affiliations that you can achieve to bolster your image, but when it comes to an industry-wide minimum standard, the sector is found wanting.
Not only does the current situation lower standards and prices in the industry by allowing sub-par garages to exist, but it also negatively affects the public's perception of the trade as a whole. All it takes is for a driver to have one unfortunate dealing with a poorly trained technician in a below average garage for that driver to tar the rest of the independent sector with the same brush.
There can be little argument that some form of licensing, or at least a widely recognised Professional Standard, wouldn't improve the image of the industry. As Andy Savva remarked at the Advisory Group meeting, "We need something with a little bit of substance to add weight and credibility in the eyes of consumers."
Whilst this is absolutely true, it's no longer just a question of image. The advent of hybrid and electric vehicle technology has catapulted Health & Safety to the top of the priorities list. Steve Nash, Chief Executive at the IMI, addressed this point at the recent meeting, saying, "There is a real imperative for accepted sector-wide EV Professional Standards before we 'cross the chasm'". The 'chasm' that he refers to is the next few years, during which it is expected that consumers will fully embrace EVs on a mass scale. The prospect of an aftermarket that is underskilled and underequipped to deal with this sea change is clearly a major concern, so it's no surprise that we're finally seeing some momentum gathering behind the push for tighter regulation.
Have a good month and enjoy the issue.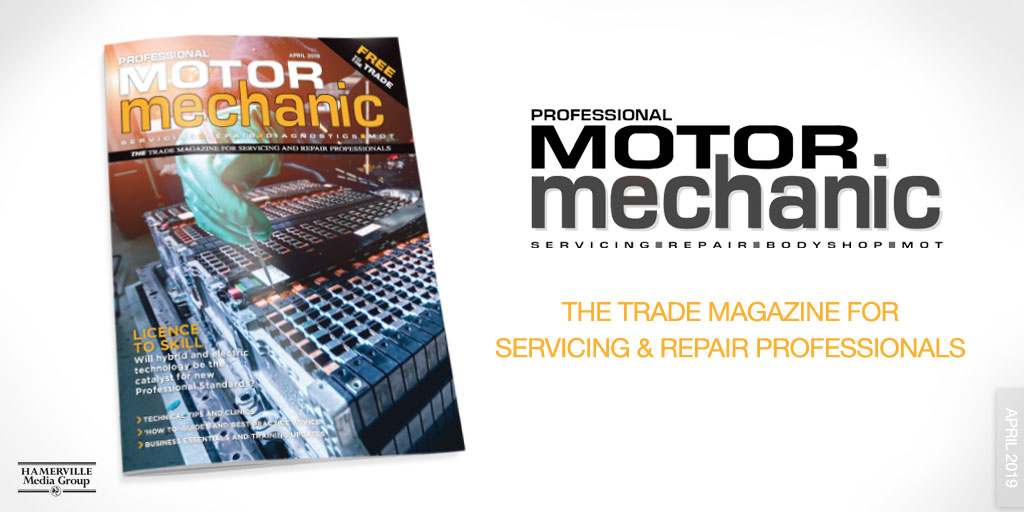 ---
To find out where to pick up a free copy of 
PMM
, 
click here
.