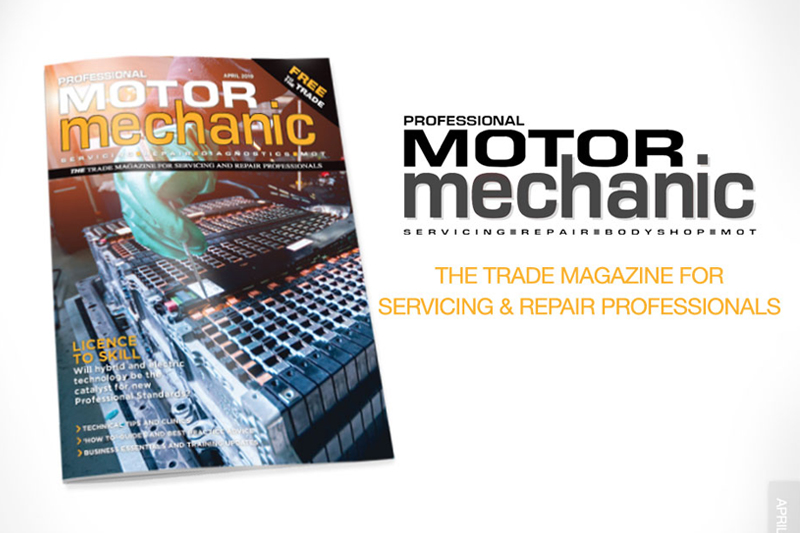 ---
The April 2019 issue of Professional Motor Mechanic magazine has hit the streets!
---
PMM April includes all the latest news, technical hints and repair advice, as well as the newest tools and products from the best suppliers. There are also plenty of goodies and prizes to be won!
Features this month include:
– Engines & Turbos
– Hybrid & Electric Vehicles 
– Tyres, Wheels & Alignment 
– A/C & Thermal Management 
Editor's Picks
DIAGNOSTICS ON THE ROAD – Mobile technician Steve Scott makes an emphatic PMM debut.
CHEAP REPLACEMENTS: A FALSE ECONOMY – Scantec Automotive provides a practical example of why poor quality parts cannot be relied upon.
THE DPF DOCTOR'S SURGERY – Darren Darling reports for duty in the second instalment of his surgery.
MARKETING TOOLBOX: STARTING SMALL – PMM newcomer Louise Ellison delivers the first of many marketing masterclasses.
THE COMPLETE PACKAGE – PMM heads to CCM's Surrey workshop to visit ambitious director, Stuart White.
and much more…
PLUS: You can WIN a free 12 month subscription to AutoMate Pro. Click here to see current comps and giveaways. 
The magazine is FREE and available from most local factor stockists, so don't forget to ask for your copy!
Click here for all the latest content.
---
If you're having problems getting your hands on your copy of

PMM April

,

click here to find a stockist near you.