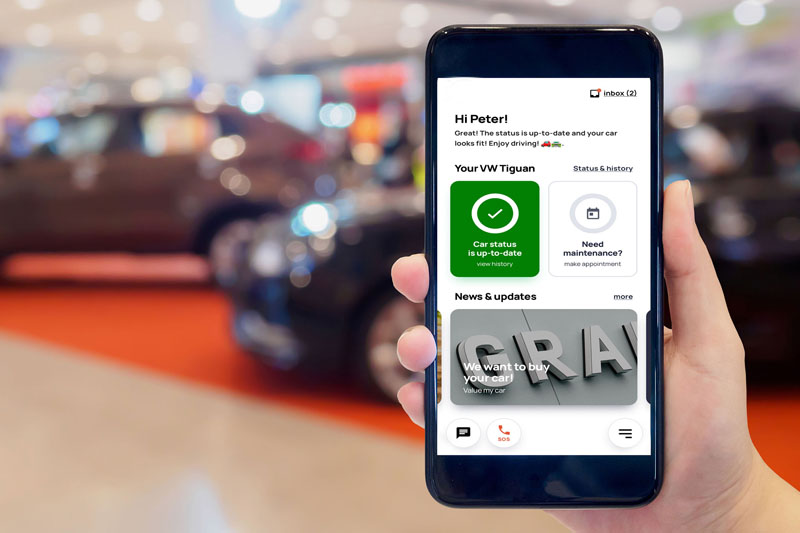 ---
The iGarage app is designed to connect you more easily with your customers, winning you more work and streamlining your processes.
---
Internet technology means the world is a more connected place than ever before – and now independent workshops will finally be able to capitalise on the information superhighway, thanks to iGarage.
Launched in the UK this September, this new system has already up and running successfully in the Netherlands, where it has been delivering tangible benefits to both motorists and workshops for four years.
iGarage, developed and marketed by automotive software solutions leader Autoconnect, has two completely distinct, yet perfectly integrated, facets.
For car owners, it is a free downloadable app, which provides everything they need to manage their vehicles easily and cost-effectively. Thousands of Dutch customers have already used it to manage the entire vehicle life cycle, from buying a car to related products including insurance, and even pay for parking or toll charges, as well as accessing model-specific technical information.
Crucially, the app also provides preventative maintenance updates and gives customers an easy portal through which to contact their garage, in order to book a service or inspection. Appointments can be made, work authorised and invoices downloaded and paid, all with a simple click.
But iGarage works effectively for workshops too by providing a direct, live link to the customer through which messages and 'push' notifications can be sent. And the system's intelligence means these can be targeted with a very high degree of accuracy.
Direct contact
iGarage effectively replaces outdated contact database management methods and puts customers and their garages directly in contact with each other, around the clock, at the touch of a phone screen. By making the task of staying on top of maintaining their cars as simple and painless as possible, iGarage encourages customers to make bookings promptly whenever work is needed.
"iGarage is the perfect tool for the modern driver," said Operations Manager Mark Taylor-Jones. "Put simply, it's your car in an app.
"Many people today are more comfortable buying products or services online than any other way. And they know the information they are given by iGarage is trustworthy. The system combines expert technical know-how with data that it learns by analysing the maintenance records of other cars registered on the system, using advanced artificial intelligence, to build a picture of what they can expect from their own particular model."
He continued: "The system is designed to make car maintenance as easy, fair and transparent as possible for the consumer. By doing so, as well as encouraging bookings to be made with confidence and without delay, it benefits garages by strengthening the bond of trust they enjoy with their customers."
iGarage's developers have gone to great lengths to ensure their system will be easy for UK garages to adopt – it has been engineered to offer full compatibility with existing management packages including Real Time Communications (RTC) and others. The software works across all vehicle brands and, uniquely, comes with the benefit of having been tried, tested and proved effective in a mature European market.
---
Want to know more? For more information, click
here
.