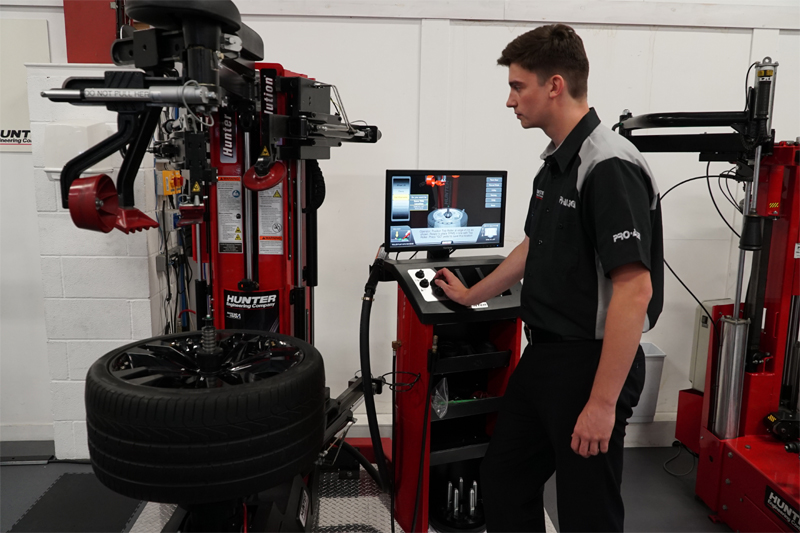 Paul Beaurain, MD of wheel servicing equipment specialist, Pro-Align, tells us why he thinks workshops need to improve their communications.
In today's technology driven world, it's easy to think that the key to building a successful service and repair business is all about understanding vehicle systems and having the correct tools, technology and staff in place to deal with work accordingly.
However, while these aspects are undoubtedly important, I'd argue that if workshops focused more on the art of communication, they'd strengthen their businesses by securing long-term trust with a loyal group of customers.
Customer proposition
When thinking about effective communication, the first aspect that workshops should consider is their customer proposition; how they position their business in the minds of potential customers. We've helped workshops of varying sizes turn themselves into specialist wheel alignment centres.
By clearly communicating with customers about this speciality (and having the equipment, skills and knowledge to back this up), many of these workshops are now attracting discerning customers from
significant distances, all looking for a real alignment professional who understands their problem. What's more, they're happy to pay a premium for this specialist, quality service.
Tell customers what you're doing
As part of a vehicle health check, a growing number of workshop customers we work with are now including a complimentary wheel alignment quick check. Due to advances in alignment equipment, such as the Hunter Hawk Eye Elite TD, this preliminary assessment can be carried out in as little as 90 seconds.
Once you've carried out the alignment diagnostic, no matter what the results are, it's important that you communicate this effectively with the vehicle owner. If everything is OK with the vehicle, then make
sure they know that you've taken the time to conduct this check as part of your customer service, and that "it's good news" – everything is fine with their car.
By telling them good news, (and even others overhearing it in the waiting area) trust is built upon, meaning they are much more likely to return to you again in the future, even if the news may not be so good next time around!
Paul Beaurain, MD of wheel servicing equipment specialist, Pro-Align, tells us why he thinks workshops need to improve their communications.
Be open and transparent
Effective communication with customers means you need to be open and transparent with them. With Hunter wheel alignment systems, there are a number of ways you can incorporate this into your after sales processes.
Alignment check results can be printed out or presented on a tablet by the technicians or service  receptionist, who can then show and fully explain the results and adjustments (if required) to the
customer. We recommend always giving a print-out where possible, as customers can keep the results as part of their service log to show the next owner that the vehicle has been well looked after.
For customers who have left the workshop, results can be emailed directly to their PC or smartphone and followed up with a call, which can secure the important alignment and adjustment work approval.
Having additional screens in waiting areas displaying live alignment readings reinforces and helps communicate transparency as customers can see the work that is being carried out on their vehicle.
Staff training
Of course, while it's possible to build many effective communication techniques into your aftersales processes and workflows, people remain at the core of delivering these and making sure they're
adhered to. Your after sales counter staff are potentially your biggest revenue generators, so it's important that they understand and can communicate all aspects of wheel alignment to customers properly – even the bad news.
Ignoring bad news in the hope it goes away isn't an option. If you explain fully to the customer and give the reasons and potential costs to fully rectify, then they have all they need to make an informed
decision. Equally, take the time to listen to them too as there is always some truth (however small) in any complaint. So, while it's important that your workshop is well-equipped, with properly trained staff, don't overlook the importance of communication. It could make a significant difference to your business success.
For more information on the Hunter range and Pro-Align, please click
here
.