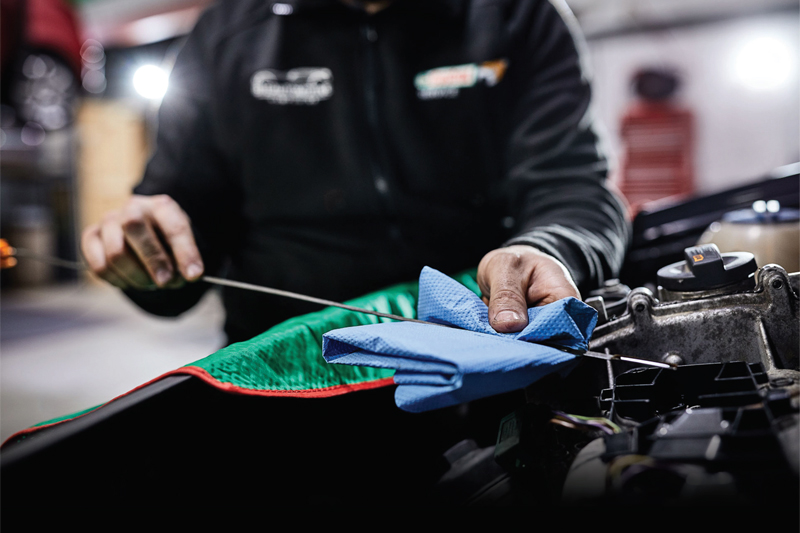 ---
Castrol has launched its 'Oil Check Challenge' campaign with the aim of boosting business for vehicle workshops.
---
Castrol is launching an 'Oil Check Challenge' marketing campaign this month, encouraging car owners to take their vehicle to a workshop if they are unsure of how to assess the oil level of their car.
The company has created a free marketing pack for workshops to help promote the campaign and to encourage customers and prospects to bring their car in for a check.
The marketing kit comprises promotional email templates, digital advertising banners for use on a workshop's website and Facebook page, posters to put up in a reception area, leaflets that can be used at point of sale or mailed out and oil check reminder stickers that can be left in customers' cars. Workshops can request their own complimentary Oil Check Challenge marketing pack here.
To support the campaign, Castrol commissioned nationwide research to explore consumers' awareness of the need for regular oil level checks. Significantly for vehicle workshops, 32% of car owners say they would prefer a mechanic to check the oil level because they believe they would do a more effective job.
Of those who don't typically check the oil level themselves, 49% said they have never checked the oil level of their car's engine (for their current car or any previous car), and 19% don't know how to check the oil level of their current vehicle. Almost a third (32%) of all respondents say they have never topped up the engine oil for their current car or any previous car.
Castrol recommends that oil checks are conducted monthly, but the survey found that 70% of car owners say the level on their car is currently checked less frequently. 19% say they only check their engine oil if a warning light comes on, and only 27% of all respondents are aware that damage may already be occurring at that point.
Castrol estimates that 21% of vehicles on European roads are currently low on oil, and 8% are at immediate risk of damage because the oil level is at or below the minimum recommended level.
"The Oil Check Challenge provides a great opportunity for workshops to build positive awareness in their local communities, attract more consumers and increase revenue," comments Shailendra Gupte, Marketing Director EMEA, at Castrol. "And it's not just about finding new customers. The Challenge also helps workshops reconnect with lapsed customers, and create a platform to sell top-up lubricants packs and identify additional service, maintenance and repair work."
---
Want to know more? To find out more about Castrol's campaign, click
here
.