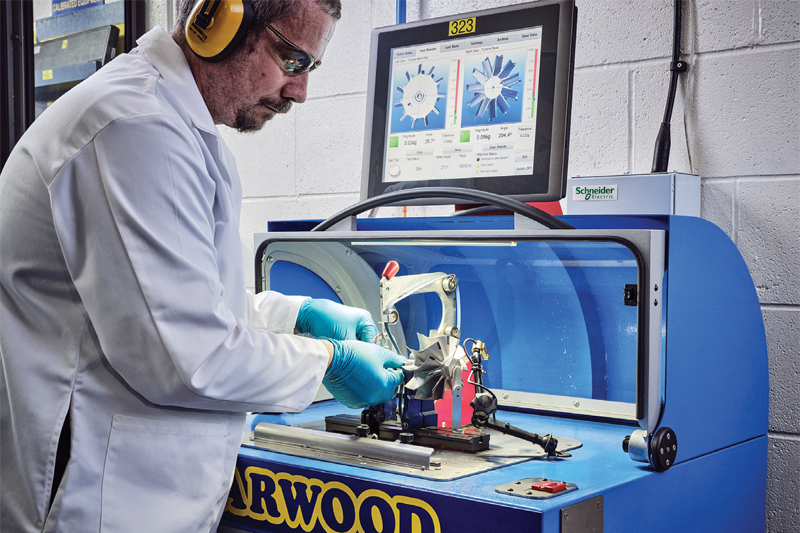 ---
With the automotive industry currently searching for ways to achieve zero waste, remanufacturing has set itself up for a boom over the course of the next decade. In line with this vision, PMM spoke to leading remanufacturing specialist, Carwood, to find out where it sees itself situated in this greener future.
---
Whilst remanufacturing might seem like more of a recent thing, its origins date back to the 1940s. With natural resources scarce, and those that were available being diverted into the war effort to build planes, ships, tanks, etc., reusing car and truck parts became a necessity. Cue remanufacturing – although not as we know it today.
Some 20 years later, Carwood was born. Starting as a small electrical car parts business on the outskirts of Coventry in 1966, the company quickly caught on to the growing opportunity for remanufacturing, and the economic and environmental benefits that came with it, long before many others did.
Initially focused on the reman of starters and alternators, over the years, the company has expanded and diversified into the diesel and auto electrical markets. Today, its remanufactured portfolio spans diesel fuel injectors and pumps, diesel particulate filters, turbochargers, rotating electrics and engines for the automotive, plant, rail, marine and defence sectors – in addition to motorsport, and bus and coach door businesses.
With facilities in Coventry, Birmingham, Nottingham, Telford and Yeovil – the latter also offering electrical rewinding, a process that is integral to the high-quality remanufacture of stators, rotors and other wire wound components – plus a strong presence overseas, Carwood supplies a wide range of remanufactured components to the leading car, light commercial, heavy duty and off-highway manufacturers, fleets and factors.
A developing process
Whilst the logic behind remanufacturing has not changed since those very first efforts – returning a used product to a like-new condition – the processes, equipment and skill set needed to do it are nowadays vastly different.
Take Carwood's Birmingham operation. With sophisticated electronic products and software controls now common place, the company has built a state-of-the-art diesel facility. Including over 20 OE test benches and an ISO14644, Class 7 certified clean room, capable of filtering down to 0.5 microns, it is widely regarded as one of the best diesel remanufacturing facilities worldwide. Hence why it is approved by all the leading OEMs including Bosch, Delphi Technologies, Denso, VDO and Stanadyne.
Likewise, its Nottingham plant is equipped with the very latest test rigs, so that it can check both the flow and actuator characteristics of today's variable geometry turbos, and critically, reset to the manufacturers' original specifications.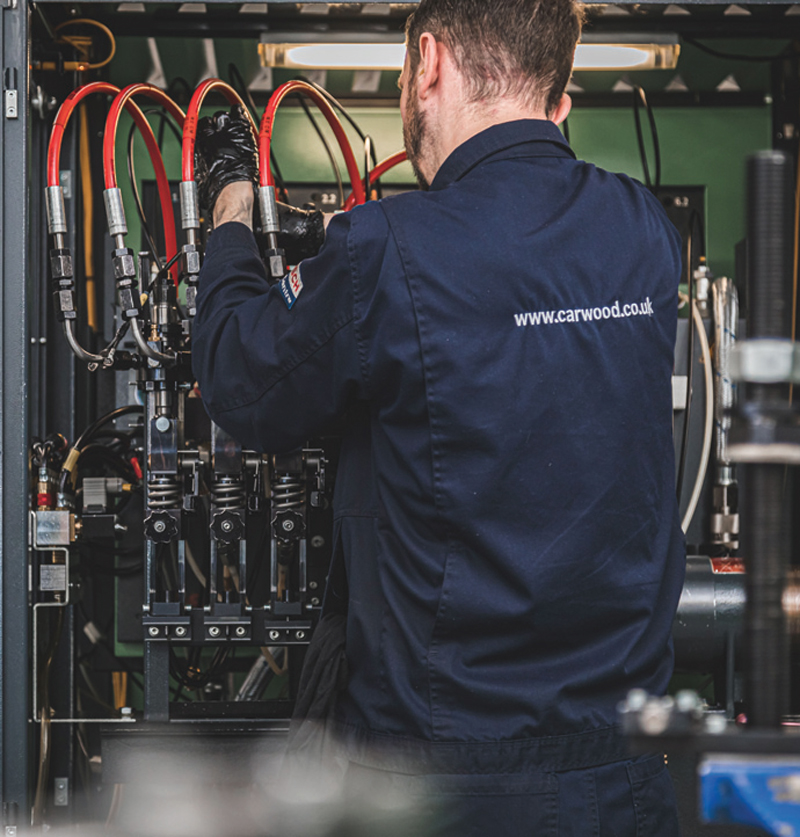 Making the grade
Regardless of where it is remanufactured though, every Carwood part undergoes a rigorous, highly engineered, seven-step process to ensure it will perform just as well as the OE. Sometimes even better.
Simon Quantrell, Deputy Managing Directory, Carwood, explained, "As with all our remanufactured products, we use super strict criteria to handpick our core – after all, this is key to the finished product. We then strip down and rigorously clean all acceptable parts, and just to be doubly sure, inspect again. Throughout, any products with cracks, scrapes, faulty connectors, corrosion, etc., are rejected. We won't accept any compromises, no matter how big or small.
"It's then onto assembly," he continued. "As a matter of course, our highly experienced technicians replace all wearing parts as per OE specification, with like-for-like OE.
"Next up, test and calibration. Another critical step which can involve anything up to 700 steps, just to test today's latest injector technology. For turbos, all individual components, sub and core assemblies are either rotor or high speed balanced, depending on the technology, and calibrated on the flow bench to exacting OE specification. Finally, you won't be surprised to hear that we check all product once again."
All-round benefits
Only through this meticulous approach can the company deliver an OE-standard product, backed by a two-year warranty (common rail and turbos), that technicians can fit with confidence. However, that's not the only benefit. As vehicles get older, the cost of repair can become disproportionately high compared to its value. By reusing the core, Carwood can return parts to as good as new at a more competitive cost, helping to reduce repair bills, whilst minimising vehicle downtime. And, because the process uses more than 50% less material and consumes around 85% less energy, it is better for the environment too. A win-win for the planet, technicians, and vehicle owners alike.
---
For more information on Carwood's remanufactured line-up, click
here
.