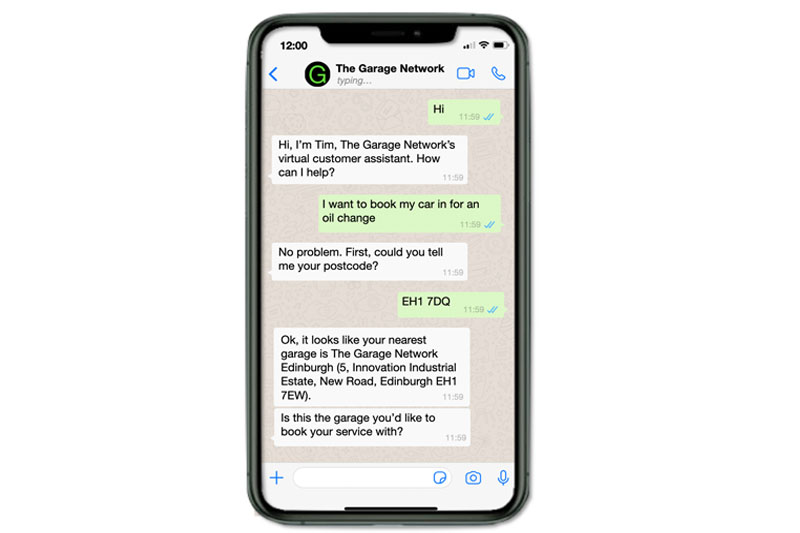 ---
NEA Media AI has launched a Virtual Customer Assistant with the aim of preventing lost leads for car retailers and workshops.
---
The tool from the UK-based Marketing Technology start-up, will allow customers to engage with the dealership or workshop on a number of platforms. This includes WhatsApp, SMS, Facebook Messenger or web, eliminating the process of phoning and being put on hold.
Using artificial intelligence and natural language processing technology, customers will be able to use the Virtual Customer Assistant to have instant conversations with the retailer or workshop. Customers will be able to make bookings, get advice and raise concerns, all with the aim of increasing customer satisfaction and helping the business convert more incoming leads to sales.
The Virtual Customer Assistant also allows retail and garage networks to centralise their customer service function, including messaging and core process. Advanced data analytics, including sentiment analysis, also means that customer service managers can understand any recurring issues or pain points for the customer.
NEA Media AI's marketing, customer services and artificial intelligence team will also ensure the Virtual Customer Assistant comes with full end-to-end support. This includes working with the dealership or workshop network to create a bespoke customer experience, fully integrating the Virtual Customer Assistant with the company's CRM, and providing a round-the-clock technical help desk.
Ian Tonkin, Founder of NEA Media AI, said: "Industry research suggests that customers are no longer willing to wait on hold to speak to a retailer or workshop, meaning that businesses who aren't able to have an instant conversation with their customer are losing out. The Virtual Customer Assistant opens up a myriad of new opportunities for customers to have an authentic and relevant conversation with the business instantly, improving both customer satisfaction and your bottom line."
---