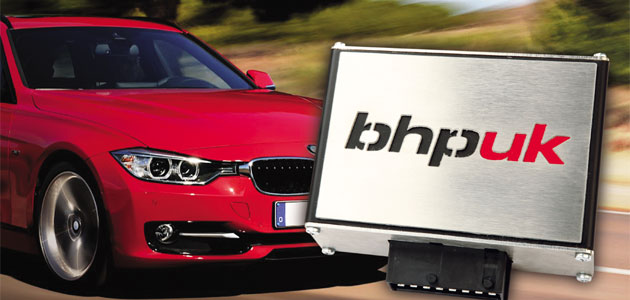 1. DIESEL TUNING MODULES
As specialists in the remapping of vehicle ECUs, BHP UK understands that some diesel powered vehicles are controlled by ECU technology that (at the moment at least) can't be remapped for performance. To combat this, the company has announced the launch of a range of new tuning modules for diesels that cater for all sectors of the market – including cars, motorbikes, LCVs, HGVs, agricultural and marine.
Different to most other tuning boxes available today, BHP's module is more like a 'piggy back' ECU, in that it controls the duty cycle of the diesel injectors, doing so with a varying amount of modification throughout the rev range. It also varies the modification at different load levels (so there is no modification in lift throttle situations).
In contrast, some tuning boxes will instead indiscriminately alter an operating parameter of the engine. For example, the box may alter the fuel rail pressure throughout the entire operating range, making the fuel rail run at 500 bar higher pressure than standard, even when the rail is running at its max value (up to 2,000 bar on modern diesel vehicles). This can obviously take the pressure above the maximum that components – such as diesel injectors – can safely handle.
Notably the wiring loom used by the tuning module is made using automotive quality plugs and leads to ensured longevity of the unit. In addition to this, BHP UK's module is fully tuneable using a hand-held programmer. This allows the car to be tuned whilst running in real time on a dyno.
2. MORE ECU REMAPPING PROTOCOLS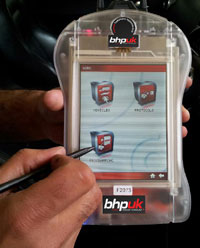 BHP UK's ECU programmer is a completely stand-alone unit that doesn't need to be plugged into a laptop to read or program an ECU. It has a colour touch screen, which makes reading an ECU a simple case of selecting the make/model and then following the on-screen prompts.
The programmer now supports programming of the DSG gearbox, found in various VAG models. In addition many new models that were previously only programmable by removing the ECU have been added to the programmer, meaning that they can be programmed through the diagnostic socket. These include:
Range Rover 2.2 TD4 Evoque
Renault Traffic 115bhp EDC17C42
Subaru cars with Denso ECUs
Mazda Diesel with Denso ECU
Mazda Petrol with Denso ECU
VAG cars with the 1.6 TDi engine (all power outputs are covered)
Toyota GT86
Mazda MPS Turbo
Vauxhall with Delco E78
Peugeot with Siemens 807 ECU
Lotus EFI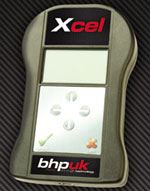 3. END USER PROGRAMMER
BHP UK has also launched its new end user programmer – the BHP Xcel. Aimed at the end user and capable three maps, this ECU programmer can be used to program one car as many times as the customer desires. For example, there could be a map for everyday use and then a map for track use.
The programmer is presented in retail packaging and is available only through the BHP UK dealer network.
Visit the company on Stand F4 to find out how you can 'tune up' your business.
Registration is simple, visit http://www.mechanex.info/ or call 01923 237799. For all the latest news and info on upcoming shows, follow @MechanexShow.