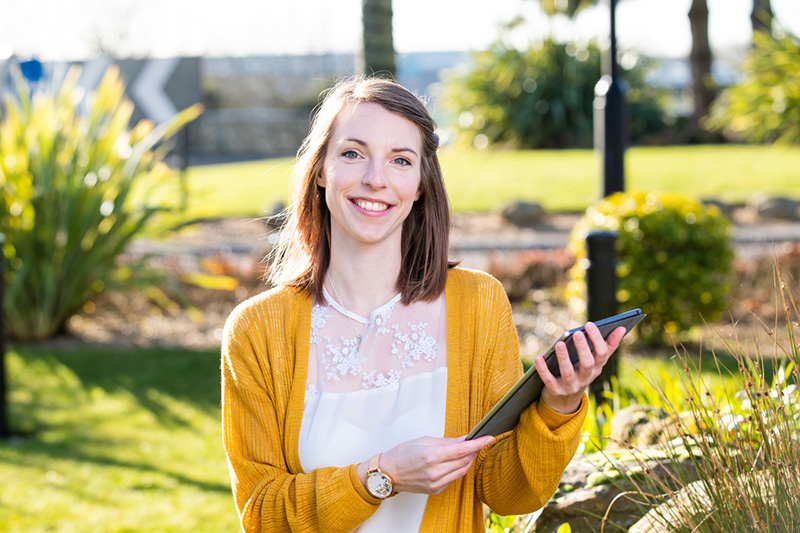 ---
PMM's Freya Coleman caught up with Electude's Cat Treanor to discuss being a woman in the automotive industry.
---
Cat Treanor's automotive journey began at school. After struggling with traditionally academic subjects she learned that she was a kinaesthetic person, meaning she learns best with her hands, being shown not told. But when her school hosted a technology day, a local garage came down and showed students how to rev the engine and check the oil of a vehicle she realised how interesting it was and how natural it felt. When exploring automotive repair as a career she was repeatedly told by teachers and classmates she couldn't do it, but that only led her to her motto: 'Prove them all wrong'.
Cat then went on to do work experience at a local garage in year 10, saying it was a huge turning point in her life as everything began to fall into place. Keen to not get into debt and earn right away, Cat finished school and started her three-year light vehicle apprenticeship at a local garage through Derby College, working four days as a technician and one day a week for studying. She went on to be a service advisor for VW. Cat was then head hunted by Electude and now runs the UK for them alongside a colleague; this involves lots of training, visiting colleges and conducting student events.
Her work with Electude is all about enhancing students' knowledge with interactive simulations and game-based e-learning. If you ask yourself the question would you rather fly with a pilot that has read a book on flying or spent an hour in a flight simulator, you can see the value!
During her time at college Cat did a lot to encourage more women in the industry, such as her 'Lipsticks and Dipsticks' day. This was created after seeing female customers daunted at what they were paying for, leading them to feel uncomfortable and worried they were being ripped off. Subsequently, Cat invited a group of women and explained common features of the workshop: what is a brake pad, why does it need replacing, how does a diagnostic machine work and why we can't just plug it in and find out what's wrong! She did practical demonstrations like dropping the oil on a vehicle and how to check levels, all in the hope that women would feel more confident and empowered about taking care of their cars.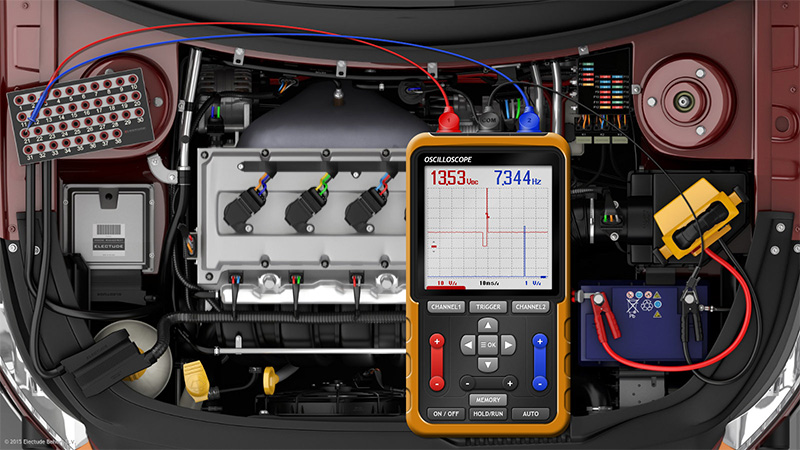 Now, Cat is a STEM ambassador and, through Electude, is involved with events such as the Skills Show to show students and parents that there is an array of automotive career options – automotive is more than changing tyres and finishing first. They also run a mobile classroom, taking their training materials in a van and running events in colleges around the UK. However, Cat explained that these messages aren't always well received, not by young students but their parents. She once experienced a parent's backlash after hosting a STEM event at a primary school because their child had come home excited to be a mechanic. They saw this as a failing and still we are trying to break the harmful stereotype our industry has and argue the value in apprenticeships vs university.
So, what stops girls form going into the automotive sector? The first barrier, as expressed by Cat, is stereotypes. When you google image the word mechanic you will get a very honest representation of what the world thinks a mechanic looks like. With images like that it is literally and figuratively hard to picture yourself in that career. There's a lot of work to be done to change that image in girls' minds and some of the ways we can do that is through STEM events, reaching them at young ages and showcasing all the amazing opportunities the industry has to offer.
Cat went on to describe automotive recruitment as like a pipe, with the blockage at the beginning and only a trickle of girls getting through, That blockage is predominantly in schools. So what employers really need to do is go and visit schools and then in a few years' time they'll start to experience this feed of people coming through, but obviously time is the best weapon. Time and breaking the stereotype of what being a technician actually is and what it will be in five years' time. Cat was very transparent about what being a female in a male-dominated sector is like, expressing how she feels like she has to prove herself. She's a minority in every classroom or meeting she's been in and this is something she's gotten used to but when you're a minority you're also put on a pedestal. She would work extra hard because of that pressure, constantly wanting to prove people wrong.
However, she also stressed it's important to be realistic about the state of things at the minute, it's a great time to join the industry but students shouldn't be disillusioned with the way things are and could be for them. Cat said when she faced hard times she would remind herself "If I can stick it out, earn respect instead of demanding it, I can make a difference for other people like me following this path." She describes her journey like the road less travelled. You may get caught by thorns and the road may be bumpy but for every person who travels it, the road becomes clearer and easier to take. Until that is the new normal.
"The automotive sector is undergoing huge changes and the only way we can rise to that challenge is to change the way things have always been done. We can't do that without diversity."
---
Want to know more? To find out about Electude, click
here
.