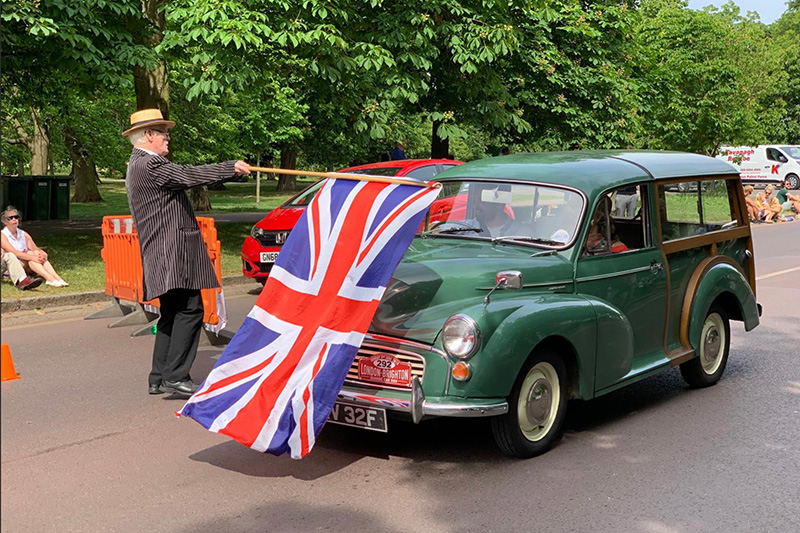 ---
Motul has become the latest name to help young people experience running a historic vehicle thanks to the Classic Car Loan Project.
---
Motul will be the official lubricants partner for the UK's Classic Car Loan Project. The global lubricant brand will supply oils and fluids for the project to help ensure the cars that are loaned out to this year's group can be well run and maintained.
The scheme has been designed to encourage the next cohort of classic car enthusiasts to become owners and users of the cars, by letting them borrow a classic for a year.
There are more than 20 vehicles in the scheme this year, ranging from a 1987 MG Maestro, throughto  icons of the 60s such as the Morris Minor and Vauxhall Victor, to pre-war legends such as the Austin 7 and even a 1929 Ford Model A Phaeton.
This month heralded the ceremonial handover of the keys to the latest group of young classic car enthusiasts at the UK Motor Heritage Centre in Gaydon. The new crop of drivers ranges from 19 to 45 year-olds.
Bob Wilkinson, who manages the scheme, said: "Our new crop of drivers is just what you would look for if you were trusting someone with your car! Encouraging the next generation is high on the priority for car clubs and the whole classic car world.
"The Classic Car Loan Project is one success story in taking on this challenge. These young enthusiasts face the challenge, with support, of looking after a classic for a year. Looking after a classic obviously involves regular basic maintenance hence why we are delighted to welcome Motul, with the breadth and quality of its product range, to our group of partner brands and organisations."
Andy Wait, Head of UK Motul PCMO Sales, added: "We are delighted to have become a partner of the Classic Car Loan Project. It ties in well with Motul's ethos to support young motoring enthusiasts and, to have them actually experience living with and regularly using a classic car, is a fantastic initiative. We are proud to be part of making this happen."
---