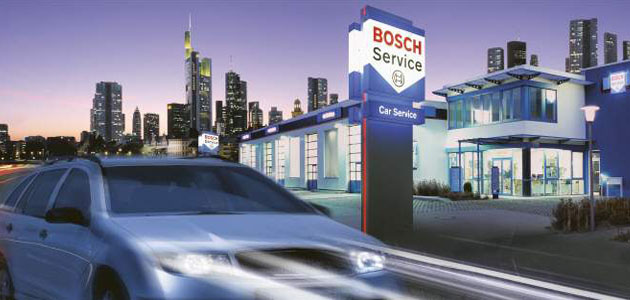 Despite the tough economic climate, members of the Bosch Car Service network in the Midlands are continuing to grow, with a number of garages expanding their premises and investing in new equipment.
Priory Motors in Worksop, Nottinghamshire, is one of the garages making a significant investment in the future. Established by Mike Carruthers in 1984, the garage has become so busy that it's half way through an expansion program to effectively double the size of its operation. Priory Motors offers a diverse range of services, covering everything from earth movers and fire engines through to passenger cars and vans. The site also handles unusual vehicles, including light aircraft, which make use of its paint shop.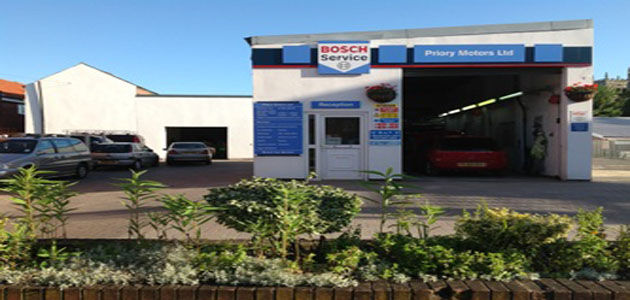 Priory Motors
"The new facilities will give five new ramps and one extra-long bay so that we can handle light commercial vehicles and motor homes," explains Mike. Long term plans include a low-bake tunnel, which will allow a production-line approach to paint shop work, as well as diesel room for injector work.
A part of the Bosch Car Service network for five years, owner Mike was first attracted to the scheme by a quote from Robert Bosch. "His phrase, 'I'd rather lose money than trust', really struck a chord with me. I'm not saying we're perfect, but we try and apply that to everything that we do, and our level of business backs that up all because of continual investment in equipment."
Located in Lincoln, Lincolnshire, PK Automotive has recently expanded its operation, with the addition of a new business unit and rolling-road facility. The garage's founder, Paul Killingsworth, hails from a motorsport and technical training background, but started the business in 2006 looking after everything from Renaults to Bentleys. "We treat all our customers the same," explains Paul. "We don't discriminate – which explains why they keep coming back."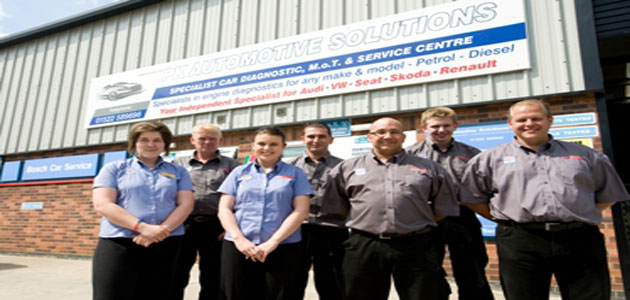 PK Automotive
PK Automotive specialises in diagnostics and electrical testing, and the addition of the rolling road and new equipment means it will spend less time road testing cars to find faults, and provide a better quality service to their customers.
The garage has also taken on two new apprentices, and looking forward will install a clean room and flow bench into its new premises. "We are in the process of installing a state of the art 4WD dynamometer to aid in the diagnosis of new vehicles and giving us full control of the environment and testing conditions. In addition to this, and in keeping with ever progressing developments, we are also installing electric charging points for the new hybrid vehicles, thus catapulting us into the future with our facilities and capabilities. We have spent a lot of money, but this investment is about looking towards the future," explains Paul.
Another BCS garage taking on new premises and equipment is Longbridge Autos Ltd in Derby, with a new workshop unit and the installation of an MOT test bay.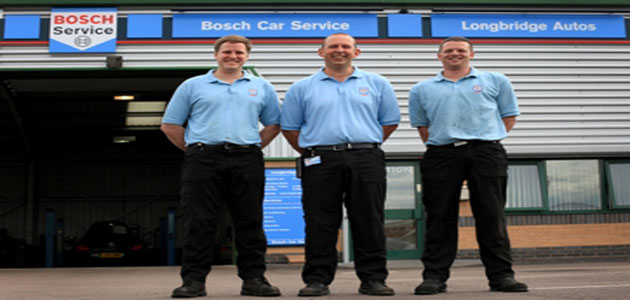 Longbridge Autos Ltd
Company owner Rob Williams, who started the business eight years ago said: "We opted to join the Bosch Car Service network three years ago because it gave us the opportunity to change the perception that we were a back-street workshop, rather than professional garage with the skills and equipment to service news cars. The MOT bay will allow us to retain more revenue and offer a complete service to our customers."
Despite having plans to expand the business for the last five years, Rob made the decision to invest as a proactive reaction to the tough economic climate. He said: "I'd had enough of the doom and gloom mentality that many people have. We've a lot of franchised dealers nearby, so the addition of the new services on site and the support of Bosch, means we're in the best possible shape to compete for local business."