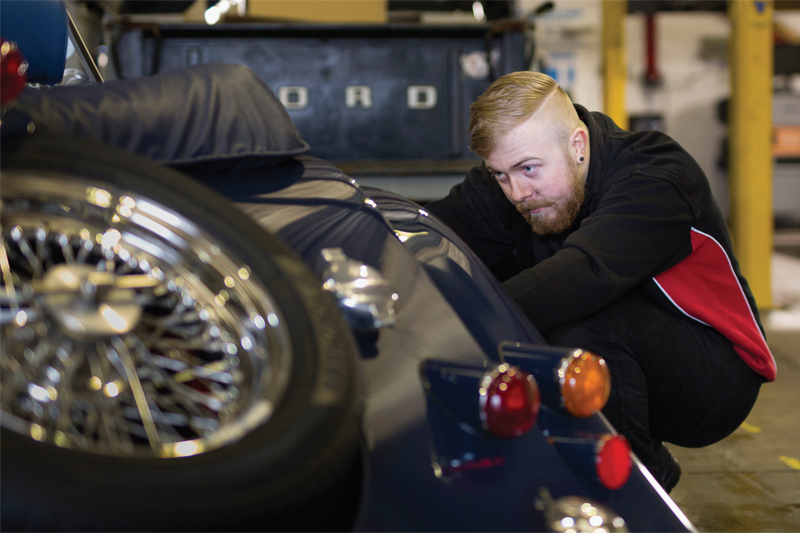 ---
Hayley Pells of Avia Autos speculates on the good, the bad, and the ugly within the independent garage sector as the effects of COVID-19 start to hit home.
---
For the garage sector, our categorisation as key workers has provided us with many choices; we could remain open, we could shut, and with flexible furlough, we could do something in between. The decision depended on which part of the industry a business operated in and what was best for the team, their families, and the motorists we look after.
For some, the decision was made for them. People have found themselves working from home, and it is important to understand that it is not to be confused with remote working for the two are different disciplines. The challenges of unexpectedly working from home, whilst also holding everything else together, can easily be dismissed by those who have carried on attending a workplace.
A busy MOT season
With the DVSA predicting huge numbers of MOT test presentations and subsequent repairs, understanding how to accommodate and best meet your motorists needs, addressing their fears and managing expectations has been key to successfully navigating this period.
Garages needed to decide a strategy for their workplace and ensure they communicate their plans accurately. At Avia Autos, 'over communication' had served us well in spring, so we have used this approach once again. It is important to develop a strategy with the team and any work returners; agreeing on who should have responsibility for what and get messages out to motorists.
We have used a variety of methods to do this. We found YouTube to be a useful tool, as well as the local press (radio, television, newspapers), business signage, and digital messages for direct communication, and that's not including our digital spaces, such as the garage website and social media channels.
As a small team, we allocated each responsibility to a specific team member, giving them sovereignty over an area, which enabled them to confidently make decisions, as long as they stuck to the strategy that had been previously agreed.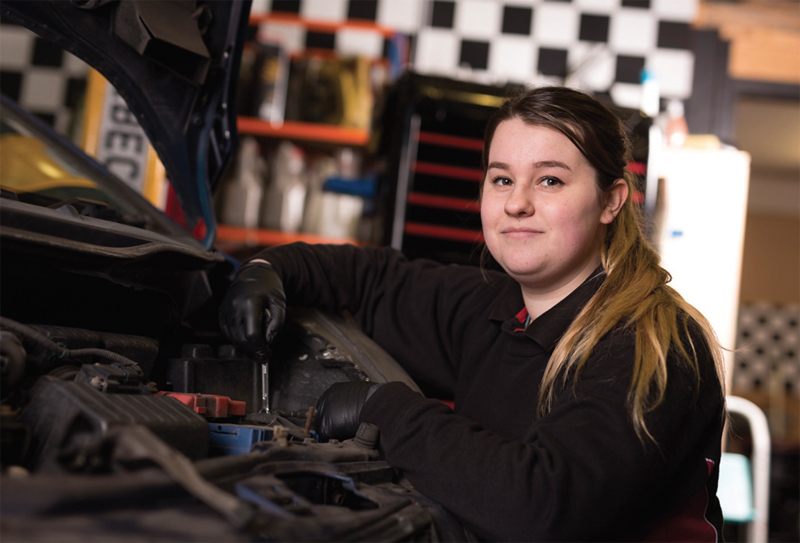 Same old, same old?
The big difference between the spring and autumn lockdowns were that there was a noticeable effort to keep more businesses open in the latter. Even with the Chancellor's Job Support Scheme, the end of furlough will result in uncertainty and further anxiety to those facing the prospect of unemployment. This could mean that the boom in business predicted for the autumn and winter may not come to pass as anticipated. Cars could remain off the road as motorists continue to work from home, whether they are employed or not. If you couple this with the knowledge that there are less places to visit due to the tier-system lockdowns, then clearly there will be further reductions in travel.
That being said, it's not all bad news. For example, a lack of mobility may turn motorists away from buying new vehicles, which will subsequently age the UK car parc. As we look ahead, the older vehicles on the road may provide future opportunity for the aftermarket. It's also worth considering that the new local restrictions may result in a change to the motorists coming through your door.
As an alignment specialist and close to a border, we routinely see motorists from different counties. If you consider the new restrictions, then should motorists seek repairs within their own county borders? Are mechanics able to pick up vehicles outside of their county border in the same way couriers and deliveries are allowed? The DVSA supports the sensible approach that if a repair or MOT test is required, proceeding to your closest repair shop that can accommodate is common sense, but does this apply to services such as air conditioning?
Facing up to winter
The Chancellor's Winter Economy Plan, detailing the new measures that include extending the time to pay back deferred VAT without interest, as well as other COVID-fighting business loans, shows that the hope that the initial spring lockdown was a temporary measure was misplaced. We are now faced with a fragile economy and a country that has experienced a permanent cultural, fiscal, and professional shift.
Where does this leave us?
I like to think that the private motorcar will be an essential item as subsequent waves of coronavirus make public travel undesirable, and restrictions will make the private car a passport to what freedoms are available. Communication for preventative maintenance, I believe, will be the key to successful relationships with customers, as clear planning will be a reassurance during such times of uncertainty. At Avia, we have responded with services such as caliper and slider cleaning for vehicles that have been left unused for some time, along with battery condition checks and general cleaning services.
Lockdown was temporary, but the behavioural change that is happening may be permanent. Understanding that change now will enable the agile workshop to survive.
---
To find out more about Avia Autos, click
here
.