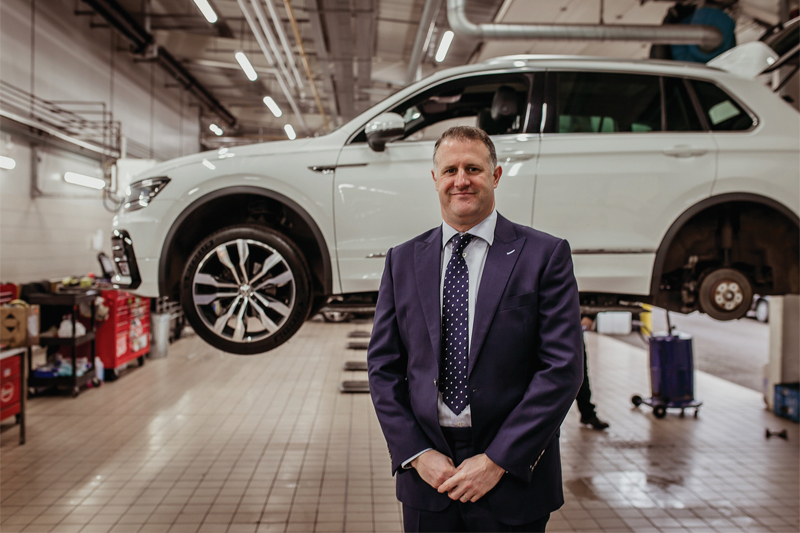 ---
Gavin White, CEO of Autotech Recruit, lays out exactly why EV training should now be considered an essential part of any independent garage business.
---
The rapid acceleration of technologies in the automotive industry has largely left the skill set of many vehicle technicians working within the independent garage sector behind. Cars are getting ever more complex along with the technology required to repair them and consequently, vehicle technicians need an increased level of technical skill and knowledge.
Putting the difficulties into context, a Mercedes S Class has got 72 computers and 240 micro processing systems all linked to make everything work together. It is massively technical, and vehicle technicians not only need a huge amount of mechanical skill, they also need excellent communication skills to engage with customers, and be able to explain to them what maintenance is needed on their vehicles. Without this, they risk jeopardising customer confidence and losing repeat business to the competition.
Training re-focus
Even when faced with these advances, training employees working within the automotive aftermarket can still be a low priority. This is largely down to the fact that employers within the industry, particularly those with independent businesses who are already suffering from a shortage of skilled vehicle technicians, have to manage the financial impact of releasing vehicle technicians to attend training courses.
This predicament is further heightened by the fallout from the COVID-19 pandemic. So many automotive businesses, who are managing lower cash reserves as a consequence of the lockdown, are putting recruitment and training plans on ice. However, this is potentially a short-sighted decision.
With an impending rush of MOTs and servicing as a result of the axing of the MOT exemption, ensuring that vehicle technicians and MOT testers are trained to a high standard is paramount. There is a myriad of training options readily available, including virtual and on-site training. In fact, virtual training has significantly gained in traction with the IMI reporting a 60% uplift in e-learning during the lockdown.
Training is readily available to ensure that all vehicle technicians have access to in-depth, high quality technical courses on key vehicle components to build a fix-first-time mentality.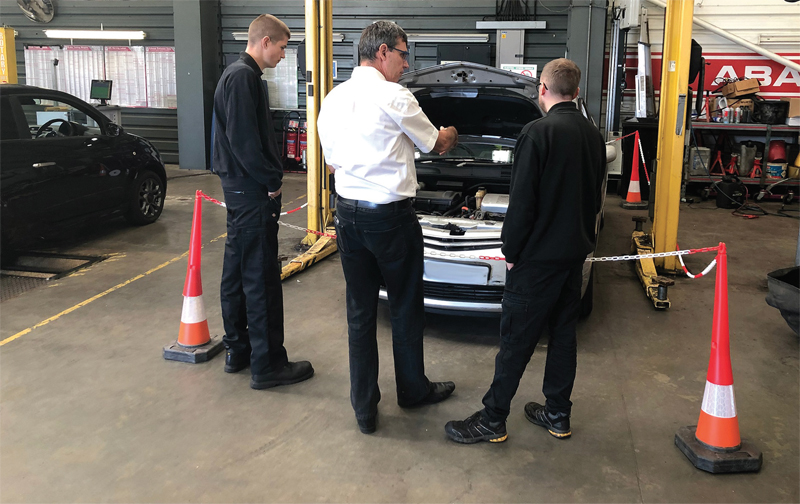 Electric vehicle training
Of all the training requirements, the need for a greater skill set around electric and hybrid vehicles has never been more pressing, particularly as the gap between the number of these vehicles entering the market and the technicians fully trained to service them widens.
The reality is that vehicle technicians not trained to service electric vehicles are putting themselves, and their employer's business at risk. Nearly 20% of all new cars that joined UK roads last year were either fully electric or plugin hybrid vehicles according to the Society of Motor Manufacturers and Traders (SMMT).
In the first six months of this year alone, registrations for pure electric vehicles were up 86% on 2019 (reported by the SMMT). And, in January this year, the Department for Transport doubled its EV charger fund to £10 million in a bid to encourage wider electric vehicle adoption.
All of this fuels the acceleration of electric and hybrid vehicles entering the market. However, in an industry which has been beset by a widespread skills shortage for many years, there is a serious shortfall in the number of vehicle technicians sufficiently trained to service them.
It is paramount that they are correctly trained to not only instil confidence within consumers, but to guarantee their own safety. Putting it bluntly, if vehicle technicians are not adequately trained, it will only be a question of time before somebody, without the right knowledge, puts a spanner in a high voltage area.
The industry as a whole has a duty of care to not only ensure the safety of these technicians through training, but to future proof the industry. While there is sufficient training readily available to make vehicle technicians at the very least electric and hybrid aware, it isn't regulated by the Government. This lack of enforcement means that independent garages in particular, are largely unwilling to send their employees on training courses for even a day due to the loss of revenue through empty bays.
However, if untrained employees are injured while working on high-voltage vehicles, employers are liable. Through its TechSafe standard, the IMI is offering accredited training as a way of certifying EV competence, whilst complying with 'Electricity at Work' regulations, which is enforced by the Health & Safety Executive (HSE).
With more and more manufacturers pledging to go all electric, and, through the increased pressure from several bodies, including the IMI, electric vehicle training will eventually become regulated. Autotech Recruit has already pledged to make our entire network of temporary vehicle technicians and MOT testers EV and Hybrid aware by 2021.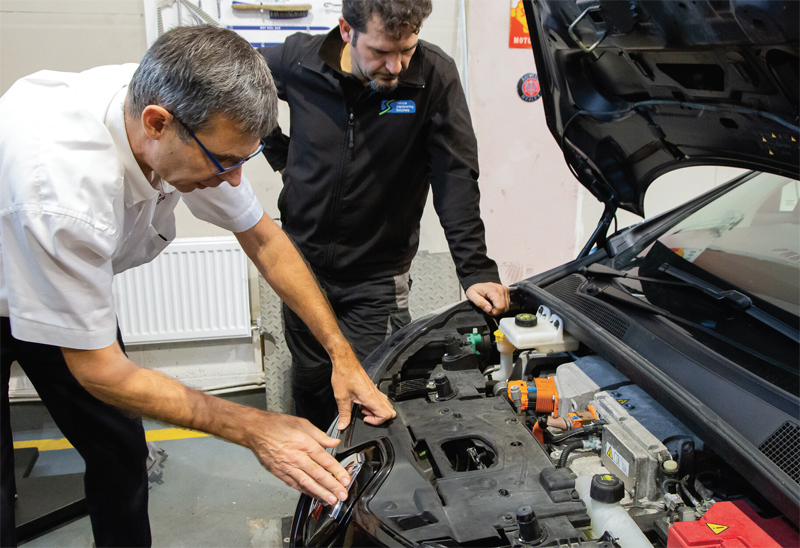 Building an ongoing training culture
Before the pandemic, the industry was seeing a far greater investment in diagnostic equipment, technology and learning systems, and much was being done to ensure that these skills requirements were firmly on the agenda with government and educators alike to develop the skills of current and future generations.
All well and good. We need to ensure that this 'future-gazing' is reflected in the learning strategy of each and every automotive business to safeguard the industry. Everyone within the business should hold a level of responsibility, regardless of their position, to ensure that they have the relevant skill set to service vehicles effectively.
While emphasis is definitely needed to create a strong pipeline of talent to manage the future of the automotive aftermarket, building a culture of ongoing training to ensure present employees remain as relevant and as agile as the evolving industry in which they work in is vital.
---
For more information on the range of Hybrid and EV training course available through Autotech Recruit, click
here
.