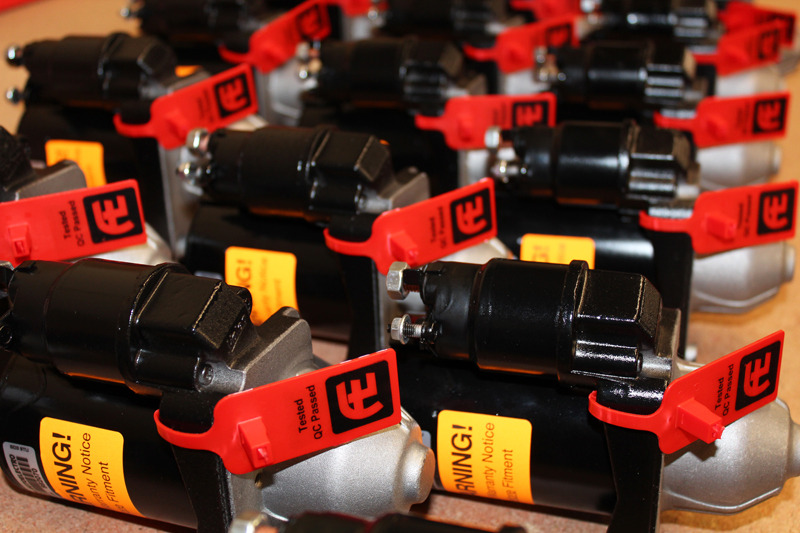 ---
Autoelectro UK Sales Manager, Nick Hood, outlines how the company stays ahead of demand, especially during the winter months.
---
Less daylight and generally harsher weather conditions equate to an increase in wiper blade, heater and headlight usage, to name but a few, which increases demand on the alternator. This demand, dependent on the age and wear of the alternator, can result in failure.
However, the demands on the alternator have increased exponentially over the years – air conditioning and climate control are standard on a lot of vehicles – meaning the alternator is worked hard throughout the warmer months as well. Dashboard electronics, daytime running lights, USB ports and charging docks all add to those pressures.
It's not just the alternator that has a tough time either; the prominence of emission control, with the addition of stop-start, for example, means the starter motor is put under more duress.
The seasonal surge in sales of starter motors and alternators is still apparent, but workshops should be wary of greater sales coming through the spring and summer months for the reasons I've outlined.
With customers wanting an all-round service, 12 months of the year, we have to ensure we're top of our game with range and availability.
In April 2021, we put our own confidence to the test, to see if we stocked starter motors and alternators for each of the UK's top-10 bestselling vehicles – we held every single one.
With 35 years under our belts, we have a good understanding of what types of vehicles are likely to create early demand. We bring new references to market each week.
The product development team forecasts which references will sell, but more than that, work on the basis that if a vehicle exists on the roads, then there is a possibility that we can sell a starter motor or alternator for it. Of course, there is an element of risk; some parts may sit in the warehouse and not sell immediately, but these generally relate to vehicles with a lower production volume; however, we'll have that reference ready to go, a strategy which enables Autoelectro to be recognised as a market leader when it comes to availability.
---
Want to know more? For more information, click
here
.