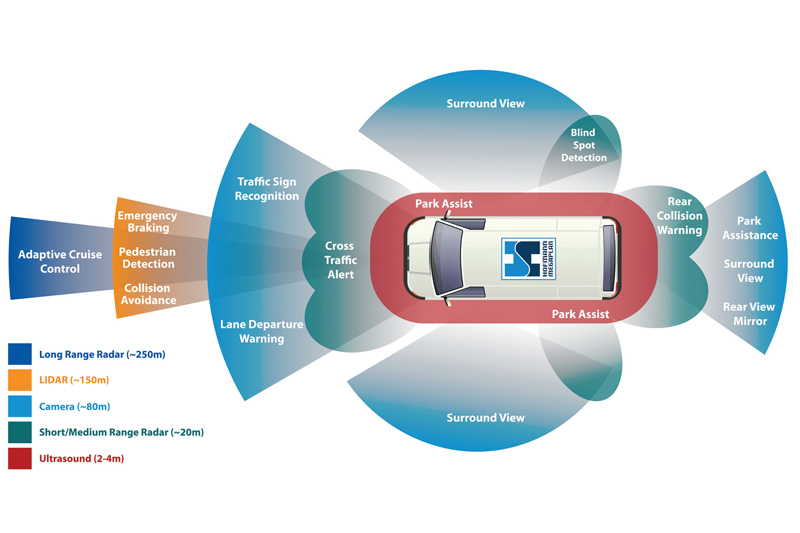 ---
ISN Garage Assist looks at the pros and cons of analogue and digital ADAS calibration equipment.
---
For many independent garage owners, ADAS can appear a daunting technological development. However, in reality, it's mainly just camera systems, often mounted in the windscreen, monitoring short to medium range activities such as changing speed limits, or white lines; and radar systems with longer-range capabilities, which are likely to be in the front grill area, managing active cruise control and emergency braking systems.
For these systems to work correctly, they need to be accurately aligned to the path of the vehicle; that's where ADAS alignment systems come in and, it's where some garages have embraced the opportunity, invested in equipment and made money. If you make a change to a vehicle that affects the angle the car presents whilst travelling (for example a frontal impact that misaligns the radar unit), it's possible that the ADAS systems won't work correctly. Windscreen replacement is another area to consider; if the camera was removed as part of the process, it's vital that it is correctly aligned after repair.
ADAS alignment rigs are typically made up of a large frame and a diagnostic tool; allowing the user to test and re-align the camera and radar systems as necessary. These are split into two main categories: analogue and digital.
Analogue
Analogue systems require less initial investment than digital and are designed to get the job done all the same. By not being overly reliant on new technologies, they are a highly reliable, albeit manual system, suitable for all garages. Analogue systems require pre-printed boards which are applied to the framework in front of the car to show the test pattern for calibrating the camera systems. The framework needs to be accurately positioned to ensure the pattern on the board is properly aligned to the car, which can be time-consuming.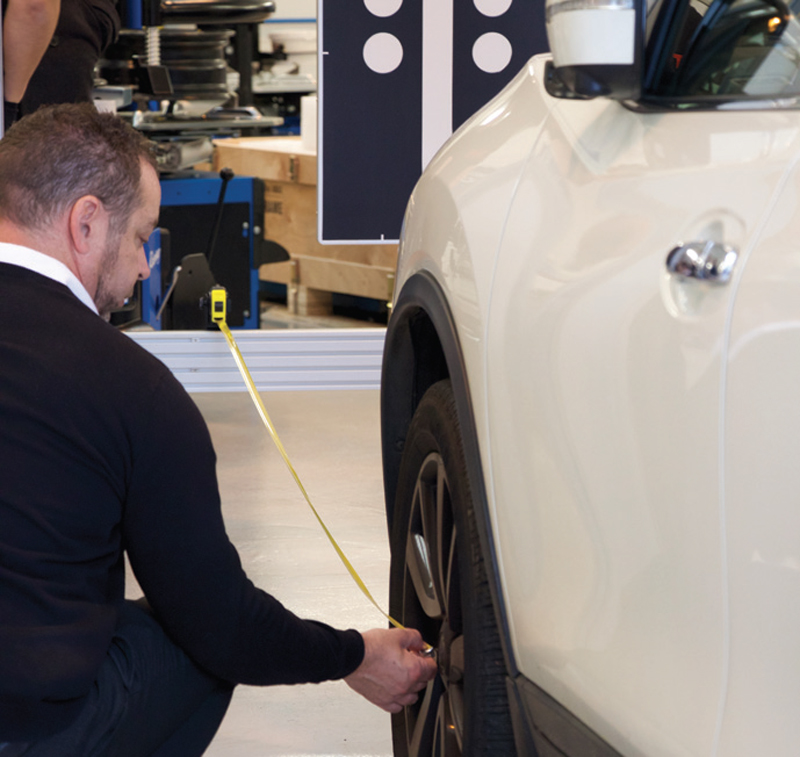 Once set up, the diagnostic tool then communicates with the vehicle's computers, putting them into calibration mode and effectively teaching the vehicle where it should be looking.
With so many different vehicle marques in the UK, many with their own design of calibration boards, purchasing and storing these boards and protecting them from damage can be an expensive challenge associated with analogue systems.
Digital
The digital system does away with the need for physical boards, reproducing the image of a pattern board on a large-scale high definition monitor. A PC manages the images and communicates with a handheld diagnostic tool which, step by step, guides the user through the process to check and re-align the cameras.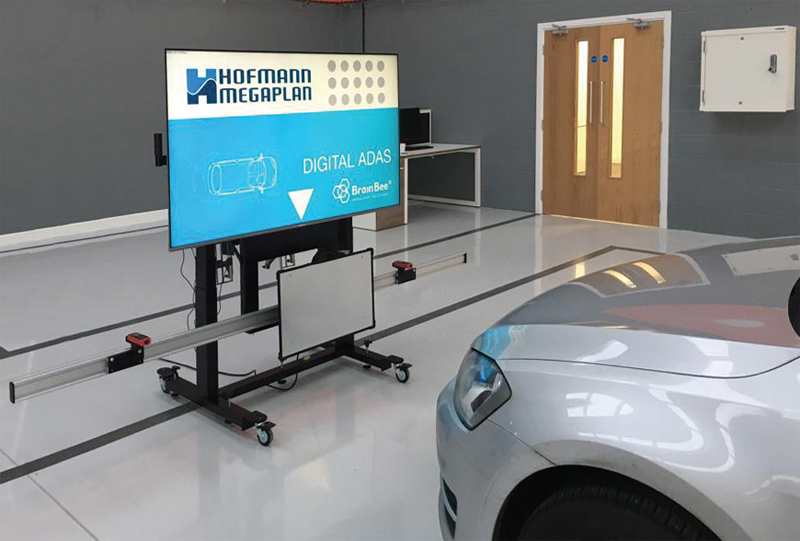 Because the patterns are created digitally, they make setting up and calibrating easier and faster than the analogue counterpart, which quickly builds confidence in the user through simplicity of operation.
You would be hard pushed to find a vehicle being built today that didn't have some sort of ADAS system and considering that these systems have been in use in vehicles for many years now, the technology is a real opportunity for independent garages.
---
To find out more about ISN Garage Assist, click
here
.