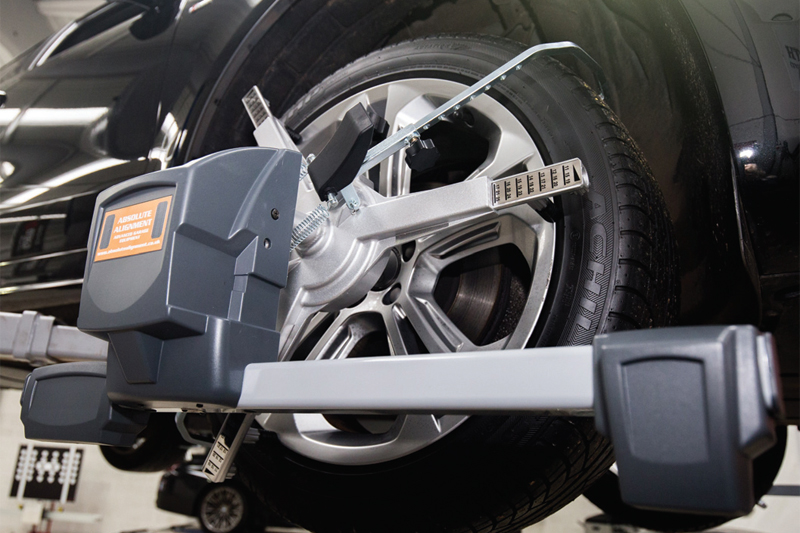 ---
Absolute Alignment, a supplier of four-wheel alignment equipment, has recently seen an increase in the number of MOT test centres purchasing aligners in order to boost their profitability.
---
MOT bays, when not in use for that purpose, can be used for four-wheel alignment services – maximising the profitability of garages and their workshop space. A suitable and efficient solution for this application is the Bluetooth Pro wheel aligner, which packs away outside of the MOT bay when not in operation, without the need for any permanent fixings to the ramps.
Chris Dear, Absolute Alignment's Technical Director, said, "Four-wheel alignment is an additional way for MOT centres up and down the country to make use of their MOT bays, even when an MOT is not taking place. Our aligners are quick and easy to operate within limited workshop spaces, helping garage owners to maximise their profits with no downtime on the ramps, while being able to offer full wheel alignment services to all customers.
"Using MOT bays for more than one task is something we are seeing much more of at the moment, and the dual revenue certainly makes good business sense."
---
To find out more about Absolute Alignment's range of equipment, click
here
.