---
PMM pays a visit to Sealey, as the company celebrates a milestone anniversary.
---
There are many technicians in the trade who claim to know Jack Sealey personally. Except they can't possibly, because the founder of the famous tool company is called John Sealey. The company name actually derives from the product with which Sealey was originally synonymous – the humble trolley jack. History lessons aside, the company has long since diversified, and is now a major player in the automotive tools and garage equipment market.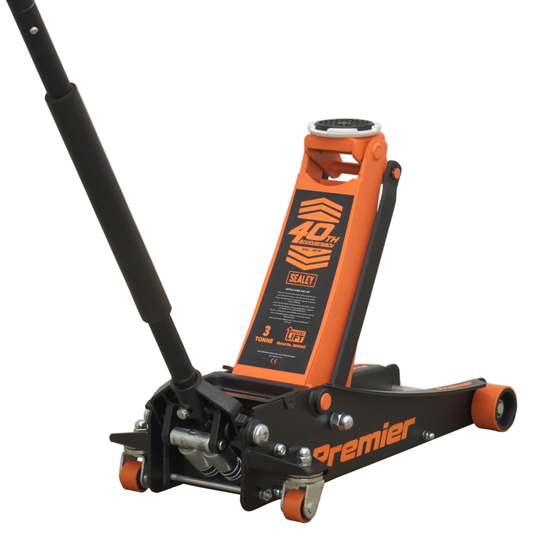 Despite this impressive growth, and with around 400 staff now working for the company, the 'family business' mentality is still very much at the core of the operation. "First impressions count", says Mark Sweetman, Sealey's Managing Director, who himself embodies the Sealey ethos, having worked his way up from the warehouse to the boardroom. "And that's why you'll always have the phone answered within three seconds – and by a real person as well. Everything we do here is service driven". This personal approach to customer queries is a real strength of Sealey, and Mark believes that the company's overall aftersales service is unrivalled in this respect.
The new
When it comes to developing new products, the company works with local garages, so many new innovations are in direct response to common repair issues that can't be solved. Suitable products are then sourced from all over the world by a team of 12 buyers, before being put through rigorous quality checks back in the UK.
Indeed, quality control is integral to bringing products to market at Sealey, and the company has made huge investments in quality testing technology that "you simply won't see at some competitors", according to Mark. All potential new products are stripped down and checked for build quality and compliance with applicable regulations before they are marketed and sold, and Sealey is capable of doing a complete RoHS compliance test of any product, thanks to a shiny new £60,000 machine.
The old
Where Sealey really excels, though, is in its aftersales support. "The nature of tools and equipment is that, one day, a product could fail, but it's how we deal with that failure that matters", says Mark. Due to Sealey's comprehensive quality control process, less than 1% of its products are returned, but those that are can be repaired and PAT tested at the company's facility, with a 48 hour turnaround time to boot.
What's more, the company has 127,000 different spare parts in stock, and all parts are held onto until at least seven years after the discontinuation of the product itself, so even those ancient tools that have been lying in the workshop for 20+ years can potentially be fixed. An example of this impressive 'Service Legacy' is the case of a customer's recently repaired DAS150 Sander, which was still serviceable after 30 years. The owner had speculatively contacted the Sealey technical department to see if parts were available, and to his bewilderment, they were!
Sealey will be celebrating its 40th birthday throughout 2018 by thanking its customers for their loyal support, and through the discounted sale of some special commemorative products. In these tough economic times, it's certainly refreshing to see a British company enjoying continued success and staying true to the ethos on which it was founded – even if it is now selling more than just jacks.
---