---
PMM Editor's Viewpoint April 2018.
---
As is hopefully obvious from the cover shot (see below), one of the main aims of this month's issue is to drag PMM readers, potentially kicking and screaming, into the digital age. I'll be the first to admit that I myself am something of a technophobe, with my typical reaction to new technology being one of cynicism, tinged with sadness at the way our lives are becoming increasingly mechanised and digitalised.
"The trade is already seeing a dichotomy between those garages that have embraced digital, and those that haven't – and that's worrying."
Many of us look back nostalgically at the way things used to be, and there's nothing wrong with that. It seems it is just human nature to reminisce about the 'good old days' and be more pessimistic about the future. However, in the professional sphere, ignore the developments of the last decade at your peril. No industry is totally insulated from the 'digital revolution', least of all the automotive trade, where even the cars themselves are akin to giant computers on wheels. The trade is already seeing a dichotomy between those garages that have embraced digital, and those that haven't – and that's worrying.
What do we even mean when we talk about digital in the automotive repair sector? We're talking about making sure your website is tablet and smartphone friendly; building a presence on social media; capitalising on garage management software and going 'paperless' in the workshop; potentially signing up to an online work provider to generate additional business and meaningful feedback; and taking part in online training courses – to name but a few elements.
At PMM, we'll always try to practice what we preach, and that's one of the reasons why this month's issue includes our very own nod to the digital uprising. The eagle-eyed amongst you may have noticed the absence of a Readerlink card at the front and back of the magazine. That's right, our faithful reader response mechanism has been dispensed with after many years of loyal service.
From now on, if you wish to know more about something you've read in an article, you will be directed to the relevant company's website or www.pmmonline.co.uk – the online home of Professional Motor Mechanic. If you wish to throw your name into the hat for a competition or giveaway, you'll also be directed to www.pmmonline.co.uk, where there will be more opportunities to win than ever before. For the latest competitions and giveaways, click here.
This change is simply an acknowledgement of the way in which you, the readers, are likely to follow up on something you've seen in the magazine. Once upon a time, the Readerlink system was a fantastic, albeit lengthy, method of putting you in direct contact with a manufacturer or supplier. Nowadays, however, with the World Wide Web at your fingertips, the natural thing to do is visit the company's website. Hopefully you'll find this transition seamless.
This is a straightforward example of adapting an outdated process to suit the times, and hopefully it helps amplify the point here: with so many businesses embracing digital, if you're not moving forwards, you're going backwards.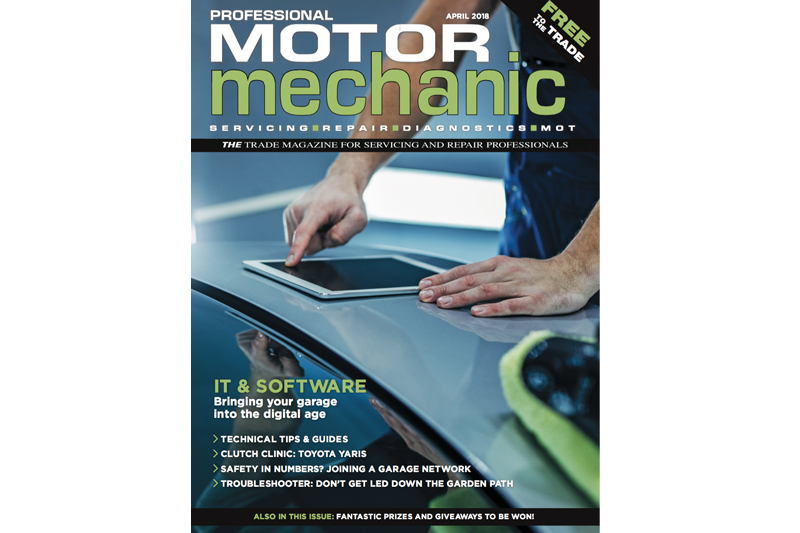 ---
To find out where to pick up a free copy of
PMM
,
click here
.