---
Recent research shows that the period between car services is now getting longer. With this information in mind, Total explains why upselling your lubricant service offering can provide a benefit to your customers.
---
Research indicates that two key reasons are behind this trend. Firstly, it is partly down to more efficient vehicles on the road. Secondly, it is also because of fewer miles being driven by the average car owner. In fact, the rolling average yearly mileage decreased by 3% between 2012 and 2016. The research also shows that drivers with cars that are still within the warranty period are becoming less likely to consider servicing their vehicles outside of the manufacturer network.
With fewer services comes a reduced demand for oil and therefore decreased revenue. One way for businesses to offset this reduced income situation is to upsell by using a premium quality oil over a lower cost brand when vehicles are in the workshop. By upselling your lubricant servicing offer, you not only provide clear benefits to your customers by providing greater reliability, performance and protection for their vehicles following service work, but also increase profitability at the same time (not forgetting increased customer satisfaction and repeat business). Garages not only benefit financially from taking an upselling approach, but they can also help indirectly by explaining the benefits to their customers of using premium products in servicing their customer's vehicles.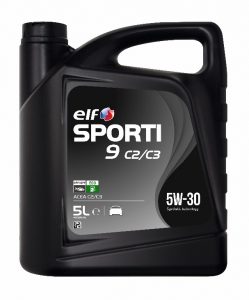 ELF SPORTI
With research showing the reduction in services is likely to continue, you should consider the upselling opportunity that premium quality brands can bring to your profits on service work. However, price-conscious customers still exist in the aftermarket. With this in mind, Total has recently launched a new trade range of oils called ELF SPORTI to help workshops satisfy the needs of these customers.
The range has been introduced to complement the existing premium range of QUARTZ lubricants to offer core 'meet the requirements' statements for key independent aftermarket needs at competitive price points. Importantly still using high-quality base oils and raw materials, the products will keep engines clean and maintain performance without the need for the cutting-edge Age Resistance Technology employed in the QUARTZ range.
TOTAL QUARTZ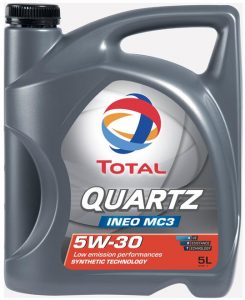 The premium range for Total benefits from manufacturer approvals and partnerships, as well as a wide variety of formal recommendations. Inspired by Formula 1, QUARTZ lubricants set new standards of engine protection, efficiency and fuel economy, according to the company.
Whether a workshop is looking for rationalisation or tailored products for specific vehicles, Total has the correct choice of lubricants for vehicle service management. At the heart of the QUARTZ range is OEM partnerships. Total is the preferred oil brand for Nissan, Mazda, Peugeot and Citroen, making it the oil partner of 22% of the UK's car parc. The range also features Age Resistant Technology (ART) which fights against friction, corrosion and deposits within the engine, offering ultimate protection.
---
For more details about the lubricants available from
Total,
click here.