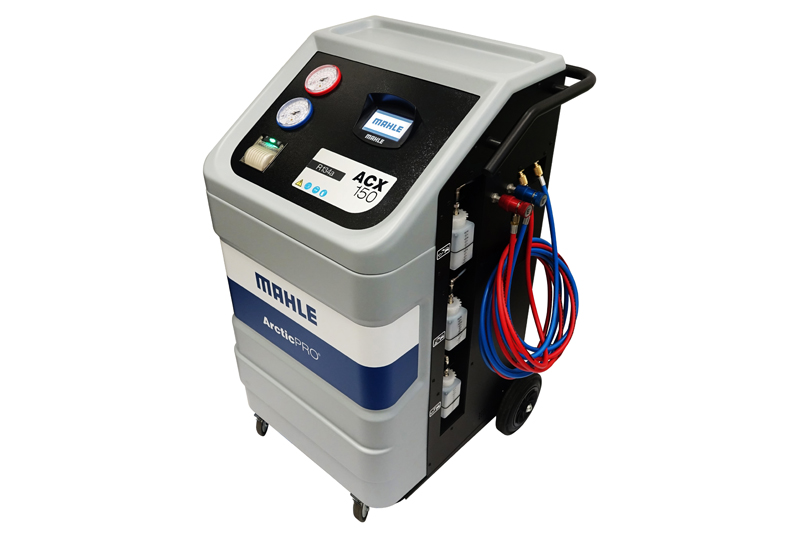 ---
MAHLE Aftermarket is highlighting the importance of reminding customers to have an A/C service. According to the company, the following article offers a convincing argument, particularly if the last service was two or more years ago.
---
Reduced refrigerant
Even if it is a closed system, the HVAC system loses around 10 to 15% of its refrigerant per year – particularly through the hoses and the many gaskets.
Leak dangers
If there is too little refrigerant in the system, hardly any oil mist reaches the gaskets and hoses, and they become brittle – eventually casuing leakages.
Rising temperatures
If there is too little refrigerant in the system, the compressor also suffers. In this case, the compressor has to work at full load, but won't be able to achieve the necessary pressure and therefore the desired temperature in the vehicle.
Overheating = expense
When the compressor is overworked, it becomes overheated. This leads to the refrigerant oil being damaged and coked, with its lubricity considerably reduced. That's the end of the compressor: metallic abrasions and chips from the compressor contaminate the entire system. The HVAC system has to be completely flushed, and some components will need to be replaced, costing time and money.
Keep customers in the know
Your customers won't be able to check for themselves whether their vehicle has too little refrigerant. Yet the A/C service is often not a prescribed part of regular maintenance, so, it's a good idea to use a tyre change appointment to offer your customers an A/C service.
Pass these tips on to your customers to help them stay cool all summer:
■ COOL DOWN – If the car is parked in the sun, first open all the windows to let out the build-up of heat. Only then turn on the HVAC system and close the windows. This saves a lot of energy, protects the system, and shortens the cooling time.
■ REPLACE – The cabin air filter should be replaced at every vehicle service, or at least every 15,000km. For future reference, it's best to do this in the spring, to eliminate the contaminants accumulated during the cold season. This enables the HVAC system to work more efficiently over the summer and 'breathe deeply'.
■ PROTECT – An A/C service should be performed every two years. This ensures that there is always enough refrigerant in the system – for long-lasting and reliable functionality of the HVAC system. 
---
To find out more about the range of A/C products available from
MAHLE Aftermarket, click here.