---
PMM caught up with MOT Juice ahead of MECHANEX Sandown to see what the business has to offer.
---
MOT Juice is a software development company in its own right, the owners of which own and operate a large successful MOT business as well, designed to solve real-world problems that come with owning and operating MOT bays.
From humble beginnings, the MOT Juice software suite has evolved and grown to become a leading UK DVSA compliance software, allowing business owners to better manage their MOT businesses, ensure compliance, be better prepared for VE visits, and empower MOT testers to stay compliant, trained and informed. Having moved from strength to strength over the last three years, MOT Juice has even made space for a new office to meet demand.
Chief Technical Officer, Ray St. Clair, said, "Our software management system is helping garages across the country to improve efficiency and reduce their risk score while making the day to day running of their VTS sites a breeze. MOT Juice will assist with the now mandatory annual MOT tester training introduced by the DVSA, annual exams, calibrations and much more to improve your score."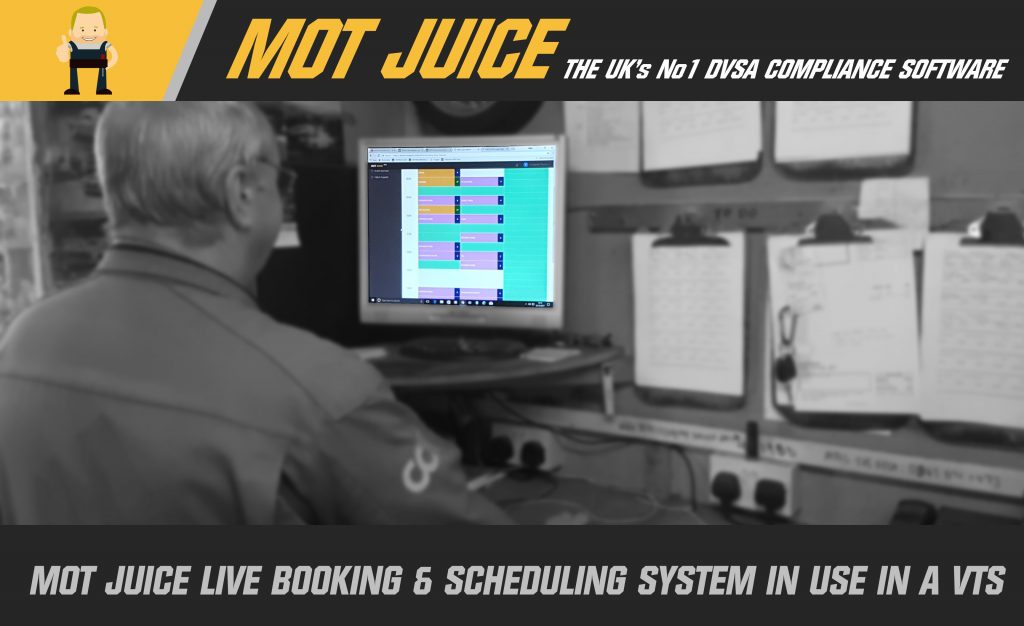 The platform provides MOT testing stations with a 'one stop solution' to manage their entire MOT compliance all in one online secure package. The system is completely scalable and so works for any sized business from a one man operation to large national groups. The platform gives a 'top-down' group view that larger businesses require and gives each site a unique 'site only' viewpoint making MOT Juice easy to roll-out and manage across the board.
MOT Juice is also said to be extremely flexible and is delivered online through any web connected browser, working on all devices and all platforms. This gives MOT business owners the ability to 'see' their business from anywhere in the world and allows MOT testers to complete their training and exams with zero impact on the day-to-day profitability of the business.
Pricing for MOT Juice is also completely scalable, flexible and affordable, purchased as either an annual or monthly subscription service with no contracts.
The software covers the following areas:
Tester annual training to DVSA syllabus
 CPD training to meet and exceed DVSA requirements
Annual tester exams
Quality control checks
Calibrations recording & reminders
Monthly site audits (DVSA S.A.R standards)
Equipment logs and conformity
Compliance reminders
MOT tester management
And much much more …
In addition to all of the above features – MOT Juice offers MOT business owners the opportunity to have a professionally built website promoting the MOT testing services complete with integrated live online bookings software, allowing users to take bookings out of hours and have a common online diary to manage workload on site.
Live MOT booking system (great for receptionists etc)
Live MOT website (with booking system integrated)
Free SEO on your MOT Juice website to ensure good results in search
MOT bay capacity planning
MOT booking management
Customer MOT appointment reminders
MOT tester holiday/sickness manager
What's in it for the independent garage?
The administrative weight MOT bays place on a business can be quite substantial and therefore its the goal of MOT Juice to continually improve its offering and make the compliance and management of your MOT bay as simple as can be. The software is now used by 100's of garages and 1000's of testers and this figure is rising every month.
MOT Juice was built by MOT business owners for MOT business owners, designed and built to solve real-world problems and issues associated with achieving and maintaining the compliance required. It also takes away the time-consuming elements of ensuring compliance but also removes the need to remember when things need to be done as the software not only tracks everything but reminds the responsible person(s).
The future for MOT Juice
MOT juice actively seeks feedback and input from clients to help with its evolution and the in-house team are continually working to improve the product and reach more garages so that it can improve its ever-growing position.
Ray St. Claire concluded, "Our goal is to continue to evolve until we are recognised as the de-facto software that every MOT tester loves and knows and which every garage owner relies upon to be fully compliant and stay one step ahead of the DVSA compliance requirements." Ray
---
For more information from
MOT Juice, click here
. See them at MECHANEX Sandown, the show is completely free to attend and tickets can be
booked online
, or by calling
01923 237799
. For more information follow
@MECHANEXShow
on Facebook, or visit the
MECHANEX
website.