---
If you look at any successful business, in any industry, you will see good management. For today's independent workshop owner, the challenge of managing a business from under the bonnet is mounting, as Neil Pattemore explains.
---
Being a good manager means having a wide range of skills and competencies. It has been said that employees often feel that they can do a better job than their boss and when they leave, it is not that they want to leave their job, but that they want to get away from the manager. A good manager has to be effective at two critical aspects – knowing what to do, and knowing how to get it done. So how do you ensure that you are a good manager and have the appropriate range of skills and competencies?
In many cases, independent workshops have been established and run by very capable technicians, but it is unlikely that the business owner knows everything they need to know about business management. Finding, managing and motivating staff may be key, but so is marketing the business, managing cash-flow, implementing management procedures, using the KPIs of the business (if you don't know what a KPI is, it already illustrates the point) and a whole lot more! The requirements of knowing both what to do and how to get it done are covered by the 16 core competencies of the national automotive management and leadership framework.
These also include direct competencies such as running a safe and lawful environment which complies with current legislation, through to the soft skills of maintaining a competent workforce that achieves business and personal objectives. Fortunately, help is at hand, as there are clever products that help identify a manager's competencies against the national automotive management and leadership framework and, if further development support is needed, where this should be focused. This provides an excellent 'benchmark' for the independent manager, as well as providing planned development in the areas that would be most beneficial – consequently saving time and money whilst improving the manager and the business.
A good example is a product called 'AM Trait' (www.micltd.co.uk/am-trait/), which provides an online analysis of an individual's character traits and matches these against the automotive industry's management competency framework to provide a Development Report. The candidate is then contacted directly by a qualified practitioner who provides a one-to-one telephone feedback session, lasting about 45 minutes, to discuss and explain the report, with further competency questioning and analysis. Most businesses have staff and, consequently, the requirement for them to be managed. The first rule of management is not to try and do everything yourself, but to delegate effectively. You should be part of a successful team, but as the team leader it is your role to provide clear objectives, guidance, motivation and firm but fair rules.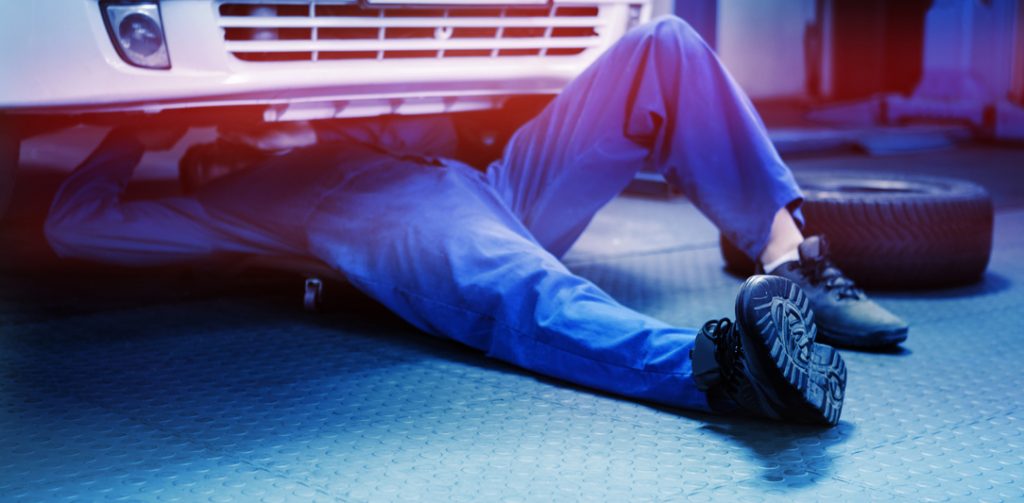 It is also important not only to 'take a member of staff to task' when they have performed below the expected standard, but equally to praise them when they have performed well. Poor man-management can negatively impact staff retention, the quality of their work, their morale and ultimately, profitability. Man-management skills are critical to the success of any business – studies have shown that poorly motivated staff can be as low as 40% productive – that effectively means that they are working a two-day week! Many independent businesses are led by a person with great passion and belief in their business – and it grows accordingly.
However, this can result in increasing demands on management time, leading to poorer management of the business as limited resources are spread more thinly. As businesses expand, the plans must include financial projections, greater working capital and the required management structure. This may be as simple as the introduction of the appropriate systems, procedures and better management reports – just be sure that you are able to control the business and it is not the business controlling you!
To this end, identify where your skills and knowledge fall short and take action to remedy this gap.  Equally, be precise about the help you need, what objective it will fulfil and the relevant expertise you therefore need to develop or hire in. Many business owners kid themselves that everything is OK and only start to hire staff or outsource when the cracks are beginning to show. By then it can already be too late, so get additional help early on.
Any expansion may also mean that you need to appoint staff into new management roles. However, the best workers in an organisation don't necessarily make the best managers. Identifying the best person for the job should focus on what that person must be able to do and not just what they have previously done. Appropriate development training and guidance may also still be needed. Another key challenge facing many independent companies is that they are effectively 'one man islands', who do not operate in a business framework, such as that of the main dealers.
This can be detrimental to business progression, because often being challenged by others can lead to innovation and good ideas, so it makes sense to involve others in the decision-making process. If your business does not have any formal board, then develop a small network of knowledgeable people who you can trust and use them to talk things through to get their input. It's easy to stick with who and what you know, but there's a downside: who's challenging you and testing your business development? Ideally, this should not be focused on people from the same sector, as innovation comes from picking up ideas from outside 'conventional thinking'.
The pragmatic view of a good business leader is that although it may involve moments of real leadership, it is much more about management – delegation, communication and motivation. It is also about the 'emotional' side of work, by helping people connect and handling relationships – which can be tricky, but managing a motivated team, whose members have generated the respect of their peers through mutual achievement is a great place to be.
The best managers have a balance between being confident in managing the business, whilst being honest with themselves and recognising that that they can still improve not only themselves as managers, but consequently their business. Running a business is never easy, but with good management skills, it becomes a lot easier!
---
For further details or specialist aftermarket advice,
click here
.