---
The ins and outs of business finance may seem daunting at first glance. However, PMD Business Finance, a business finance firm with years of experience in the motor industry, seeks to offer its best advice to PMM readers. Lee Schofield, Sales Director, tells all.
---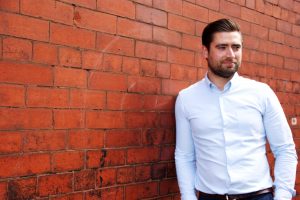 Business finance should be carefully considered by garages. There are two main aspects when it comes to finance.
Firstly, there's asset finance, which allows garage owners to acquire business equipment and machinery quickly. They can then pay for this equipment over time as they make or save money for the business. The second thing to consider is loans, which can help businesses to expand and grow.
One of the advantages of business finance over traditional lines of credit is that decisions are made much faster, especially compared to banks. Garage owners will be familiar with the fact that opportunities for growth and expansion quite often present themselves unexpectedly, and therefore quick access to finance is key to being able to seize these opportunities immediately. Business finance is a quick process, as most decisions are made the same day after the credit information has been provided. No security is normally required, leaving assets unencumbered for bank debt or other purposes.
Additional lines of credit also give garage owners flexibility, but working with a funding partner that knows your industry is vital. At PMD we have aligned ourselves to a funding panel that has an appetite to grow its portfolio in the garage industry. We have 40 funding partners and our own finance portfolio. Therefore, we can provide numerous credit lines, allowing you to purchase multiple items of equipment from different suppliers.
It is important to stress that there are warning signs to be aware of when researching business finance partners and rates. Some finance companies quote rates that they can't actually procure. Their hope is that the client runs out of time and is forced to enter into the agreement, even if they increase the rate. The best way to protect yourself from a situation like this is to only deal with a NACFB National Association of Commercial Finance Brokers) registered broker that has access to a wide range of funding options, and to ensure that they can deliver on what they quote. When it comes to the agreement itself, make sure the funding line is set up, the terms agreed and a formal offer letter received.
There are also common misconceptions to consider. For example, some funders are evasive about what happens at the end of agreements. Hire purchase is straightforward, but leasing can be slightly more complicated.
Make sure you only sign fixed term leases, otherwise the payment will continue unless you formally terminate. It is also important to confirm how much title to the asset will cost at the end of the period. Some brokers prey on unsuspecting clients, enjoying taking extra ongoing rentals and then fleecing clients for title to the equipment. Credible NACFB brokers will not adhere to these practices and will always ensure clients are looked after and the terms are transparent.
Our aim at PMD Business Finance is to communicate that there are a number of different finance options available that aren't restrictive – businesses don't just have to look towards the banks for financing anymore. We can turn deals round very quickly, allowing you to maximise opportunities straight away.
Some clients have told us they have waited months for their bank to make a decision and these delays have stifled their plans, therefore leading to missed opportunities. Accessing alternative finance means growth is more realistic and potential expansion is quicker.
---
For further information about
PMD Business Finance
,
click here.