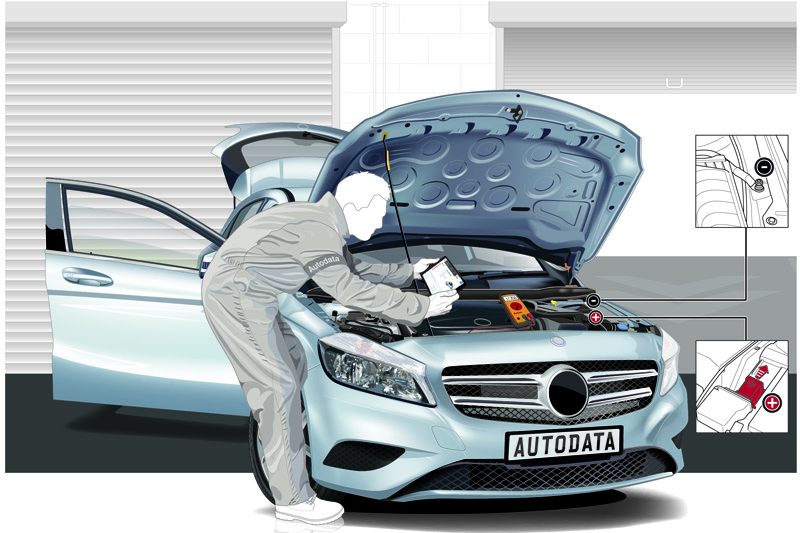 ---
According to Autodata, the number of vehicles with battery issues doubles in the period between November and February each year.
---
Although the top reasons for winter breakdowns in the UK range from insufficient fuel to frozen engines, the most common cause is clearly battery failure; last winter alone, UK mechanics saw a 100% increase of drivers with battery issues on the coldest days of the year.
Get connected
Disconnecting and reconnecting batteries is no longer as simple as pulling the old one out and replacing it with a new part; vehicles are becoming more complex and so are the procedures for changing batteries. Equipping your workshop with the most accurate, up-to-date and time-saving tools ensures that the work you carry out is of the highest standard and that nothing is ever forgotten.
Autodata's dedicated battery disconnection and reconnection module has all the information technicians need to efficiently and successfully disconnect and reconnect batteries. Features include: diagrams that show the locations and procedures for disconnecting batteries; instructions on preparing the battery for disconnection; and a list of electrical components that need to be reset after the battery has been reconnected.
---
For further details about

Autodata,

click

here.