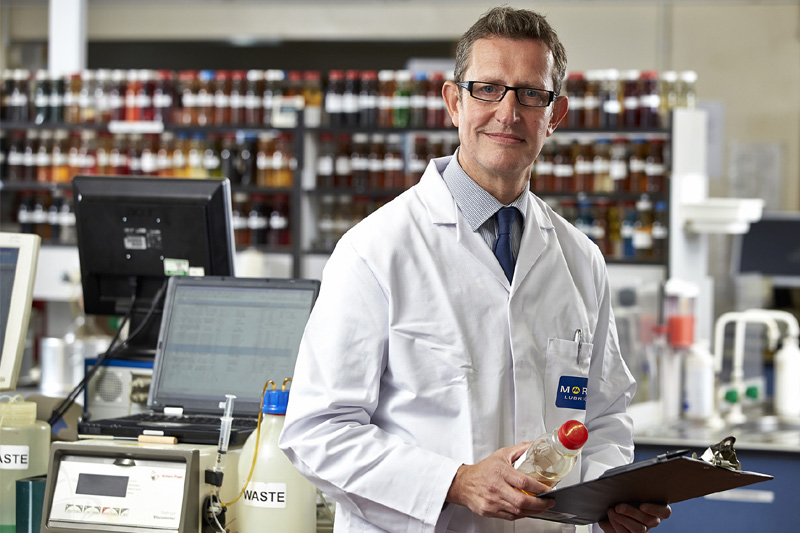 ---
With almost 30 years' experience in the oil and lubricants industry, Morris Lubricants' Automotive Product Manager, Adrian Hill, is perfectly placed to provide his expert insight and analysis. 
---
Q. What's the difference between 'low or reduced ash' and SAPS?

ADE'S ANSWER:
Basically, there are now two generations of engine oil: conventional lubricants for older engine designs and SAPS (Sulphated Ash, Phosphorous and Sulphur) lubricants for new low emission engine types fitted with after-treatment devices (for example, diesel particulate filters (DPFs). This new generation of SAPS lubricants is defined by strictly controlled chemical limits to protect devices such as DPFs and catalysts. One of the requirements is to control the level of ash produced when a small portion of oil is burned because of the need to lubricate the top compression rings and valve guides, etc.
This ash can block DPFs. Therefore, lubricants formulated to protect DPFs have to be low ash or reduced ash. This level of ash is then defined by the severity of the chemical limits applied to it. Mid-SAPS products are at a level beneath conventional lubricants and are after-treatment device safe. Low- SAPS products have even stricter limits for more sensitive after- treatment devices.
---
For more information on
Morris Lubricants
, click
here.
If you have a question for Adrian, email:
Askade@morris-lubricants.co.uk.