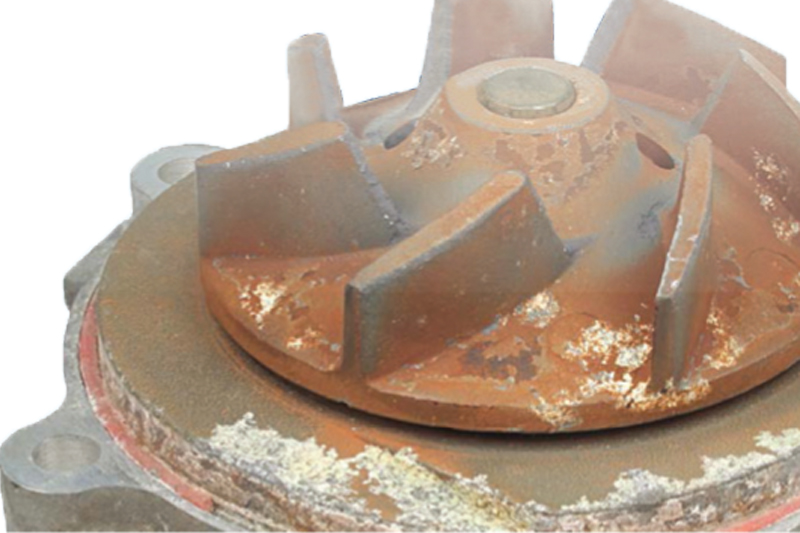 ---
In the first of a two-part series, MEYLE's experienced specialists identify the external factors primarily responsible for early water pump failure, and offer some solutions.
---
  1. Water pump leakage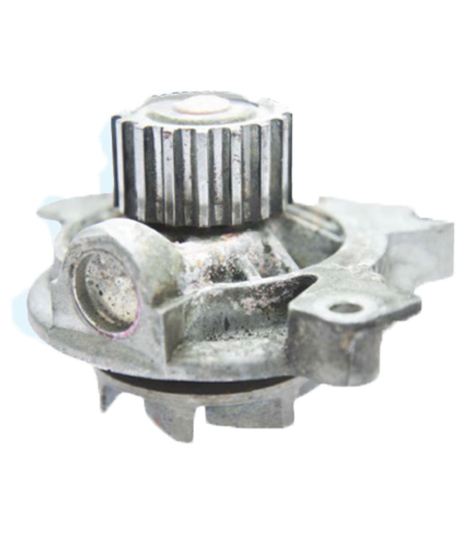 The problem
A leaking radial seal results in water pump leakage. The radial seal reacts sensitively to particles and will not seal properly. These particles can penetrate the sealing gap of the mechanical seal and destroy the sliding surfaces. Note: Small amounts of fluid egressing from the bleed hole shortly after installation are harmless, as the sealing elements do not settle until after the run-in period.
Possible effects
■ Coolant loss
■ Risk of engine over-heating
■ Possible damage to the shaft bearing
The solution
Thoroughly flush the cooling system prior to installing the new water pump to remove contaminants. Follow the flush procedures recommended by the vehicle manufacturer and use the specified fluids.
2. Defective bearing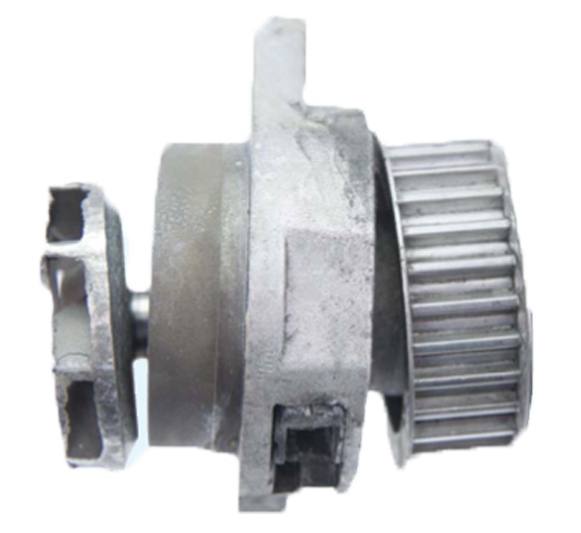 The problem
Excessive strain frequently caused by incorrect belt tension results in bearing damage.
Possible effects
■ Noise from the pump
■ Water pump failure
■ Engine damage in the worst cases
The solution
When tensioning the belt, observe the vehicle manufacturer's specifications and use the recommended special tooling. MEYLE recommends that all belt drive components be replaced. Unusual noise coming from the belt drive must be checked immediately.
 3. Damage to the housing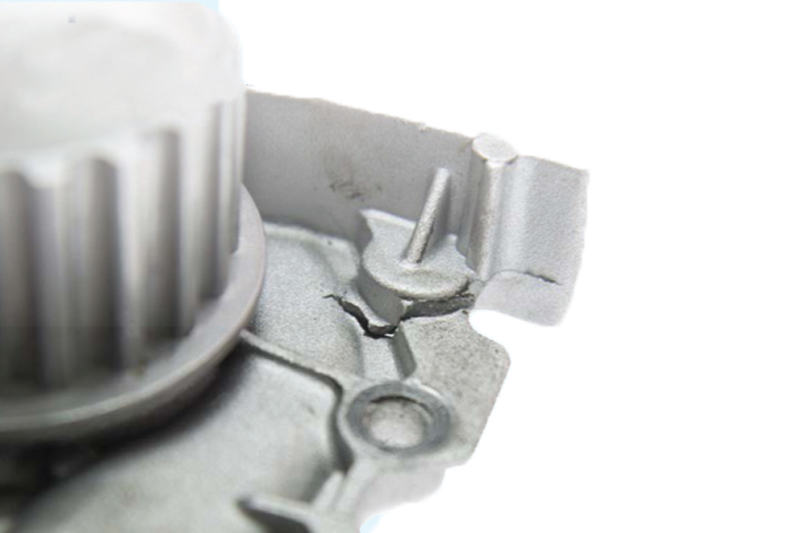 The problem
Incorrect alignment when installing the water pump and over-tightened screws lead to strain, which can cause fissures in the housing. These structural damages lead to leaks and eventually failure.
Possible effects
■ Water pump leakage
■ Engine damage
The solution
To ensure strain-free installation, clean the seal face thoroughly and hand tighten the screws. Follow the installation procedures recommended by the vehicle manufacturer and apply the specified torques. Only use the respective fastening bolts for water pump assembly and tighten them to the torque specified by the manufacturer.
 4. Corrosion and cavitation in the cooling system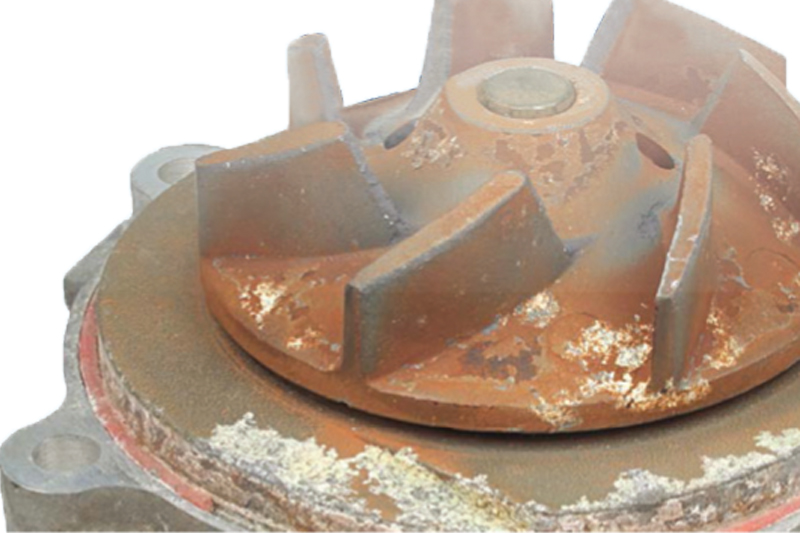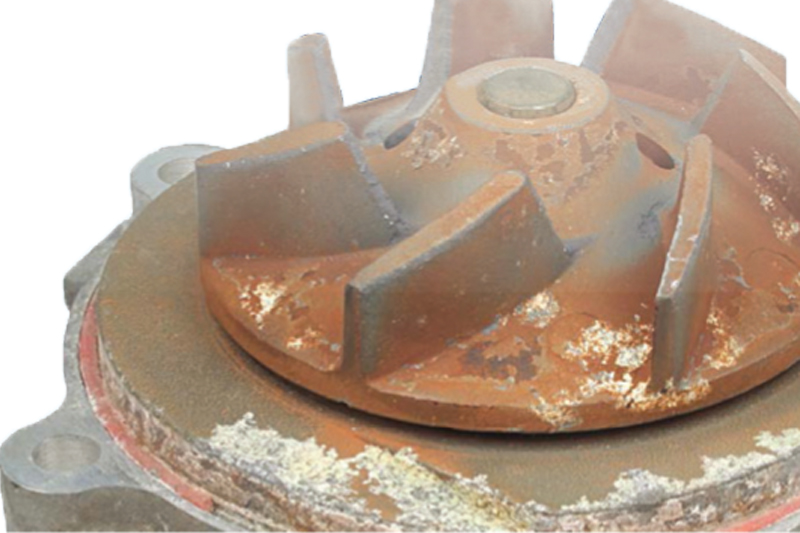 The problem
Insufficient and/or incorrect coolant additives cause corrosion, scaling and cavitation in the cooling system, with negative effects on the water pump components and risk of mechanical seal contamination, as well as early wear of the slide rings.
Possible effects
■ Leakage
■ Cavitation damage
■ Damage to other cooling system components
■ Early slide ring wear
The solution
Check the coolant condition on a regular basis and observe the replacement intervals specified by the vehicle manufacturer at all times. Note: Never blend different types of coolant.
---
For more information about the range of products and services available from
MEYLE, click here
.